On my quest for Free WordPress Themes I visit WPZOOM, a web-studio specialized in creating themes for WordPress. Right now they have around 30 beautiful themes with very high quality in their gallery. 4 of them are free, so I want to showcase these free WordPress Themes. Download, Install and Enjoy…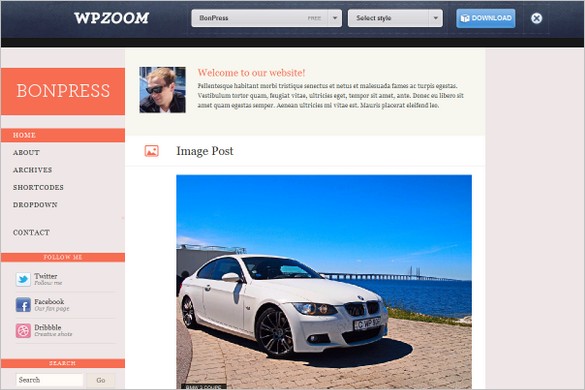 BonPress is a free WordPress theme with beautiful responsive design. It comes with features such as, post formats (audio, video), multiple custom widgets, Twitter, Flickr etc..
Responsive layout
WPZOOM options panel
Multiple color schemes
Custom menu
Post Formats
Demo – BonPress Download – BonPress
Photoria is a free, simple and stylish WordPress Theme that is suitable for a Photoblog or Portfolio website.
WPZOOM Options Panel
Featured Slider
Custom Widgets
Custom Post Options
SEO Options Section
Demo – Photoria Download – Photoria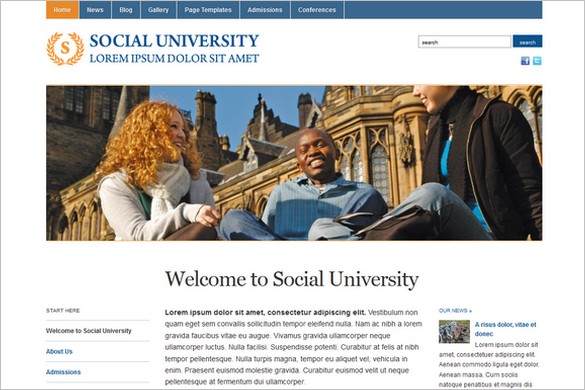 Academica is a free clean non-profit / education WordPress Theme that comes with a modern layout and elegant design.
WPZOOM Options Panel
Featured Slider
Custom Menu
Automatic Image Resizing
Custom Background Support
Demo – Academica Download – Academica
Profile is a free WordPress Theme with a light, minimalistic design and is suitable for small presentational sites and works great as a small business card.
WPZOOM Options Panel
Custom Menus Management
Custom Logo Input
Custom Background Support
License – GPL
Demo – Profile Download – Profile
Peter is the founder of WP Daily Themes. He is a big fan of WordPress and loves to write about WordPress, themes and plugins. You find him here at WP Daily Themes all the time! Cheers!