Lensa is a new great free WordPress theme release from ColorLabs. This is a theme with a lot of cool features and designed with photographers and photo interested in mind. Lensa is a theme perfect to showcase and display photos and images in a attractive and stunning way. Show off you photos in full screen with the awesome background slideshow. This is a WordPress theme that is completely focused to display high-resolution photography in the best way possible. Your visitors and fans will definitely enjoy your website with this cool and beautiful layout.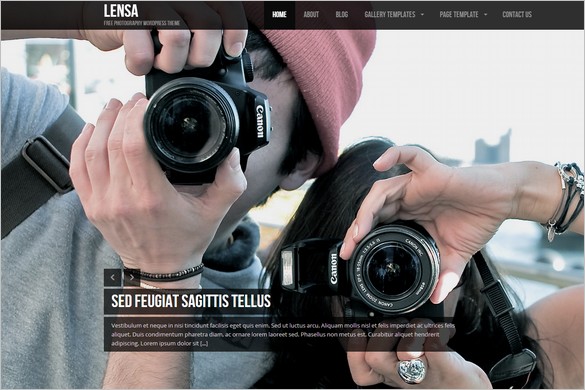 Lensa is an amazing free WordPress theme by ColorLabs that comes loaded with tons of great features such as theme administration panel, responsive layout, background slideshow, 5 gallery templates for 5 different photo sources, i.e. Flickr, Instagram, WordPress uploads, Picasa and Pinterest. Social networks are integrated into the theme so it is easy for your visitors to share your work to the world. Lensa is a really beautifully designed theme that is perfect for anyone who likes to showcase photos online in an attractive and stylish way.
Theme administration panel
Responsive layout
Full Screen & background slideshow
Instagram, Pinterest & Flickr
Comprehensive SEO management system
Custom shortcodes
Social network integration
Localization and translations
License – GPL
Peter is the founder of WP Daily Themes. He is a big fan of WordPress and loves to write about WordPress, themes and plugins. You find him here at WP Daily Themes all the time! Cheers!