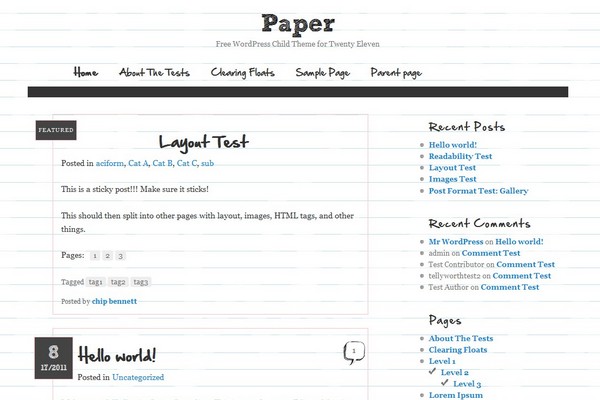 Paper is a great looking free WordPress Theme by WPCharity.com. The theme comes with a unique style with a school paper as background and usage of two letters of character sketches. Paper is a Twenty Eleven Child Theme and comes with all the great features of WordPress 3.0. Go download Paper right away..
A Twenty Eleven Child Theme
Support WordPress 3.0 or above
Custom drop-down menus
Two Columns
Sticky Post
Author info
And much more..
Peter is the founder of WP Daily Themes. He is a big fan of WordPress and loves to write about WordPress, themes and plugins. You find him here at WP Daily Themes all the time! Cheers!