There are many great and free WordPress Plugin in the WordPress Plugin Directory for every conceivable purpose. But sometimes you do not find what you're looking for, so I thought I tips about these 5 great premium WordPress plugins with ridiculously low prices. Check out these premium plugins for your WordPress blog.
Addax – About Me Widget is a cool WordPress Plugin. Using it you can add your Avatar, Name, Text about yourself and links to social networks such as Facebook, Twitter, Google Plus, Linkedin and many more…
Full Details | Screenshots | Price $4
With this plugin – Visitor Browser and Operating System Widget you can display the top five most used browsers and operating systems of the people who visited your site in a beautiful style…
Full Details | Demo | Price $4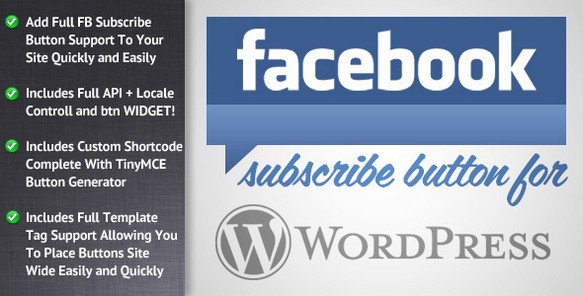 Facebook Subscribe for WordPress is a plugin that let you have full control and support of Facebook's New Subscribe Button social plugin with features such as full shortcode + template tag support for WordPress…
Full Details | Screenshots | Price $4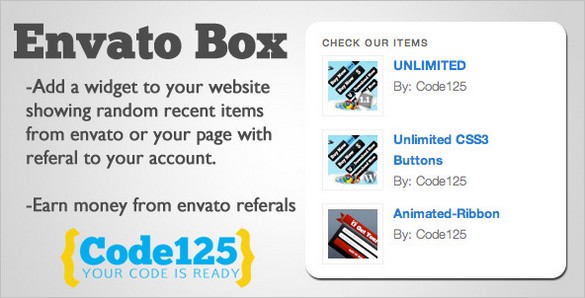 Envato Box – WP Widget is a great way earn money from envato referals. Add the widget to your website and show random recent items from envato…
Full Details | Demo | Price $3
Do you have a 960 grid system installed in your WP theme? By using this plugin, writing the post/page content is become very easy. No more typo-error and no need to remember one_fourth, two_third_first or first_for_the_last…
Full Details | Demo | Price $3
Peter is the founder of WP Daily Themes. He is a big fan of WordPress and loves to write about WordPress, themes and plugins. You find him here at WP Daily Themes all the time! Cheers!