To make your website an eye-catchy, it is must to have WordPress themes. Generally, WordPress themes come with two different types, i.e. free WordPress themes and premium WordPress themes. No doubt, premium WP themes come with marvelous design with list of different features. However, people, who don't want to spend money on purchasing theme, they have list of free WP theme for their website.
There are many free WordPress themes, having list of amazing designs with remarkable features. As compare to premium one, it serves less but the best. So, check out these ten themes that provides marvelous look to your website.
A professional Responsive WordPress Theme, Vflex comes with excellent responsive design along with high customizability, great flexibility, slider, short codes, great SEO and many other tools. Most of webmaster uses such theme for displaying galleries as it allows easy display for bloggers or designers to show their work.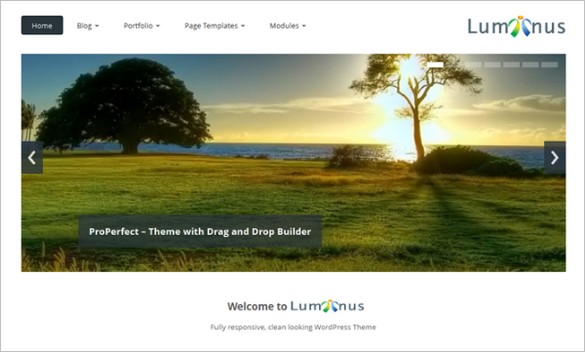 Some of the hottest trends are applied in this theme in website design 2013. It is better known for its large elements, fully responsive design, Metro UI style, circle elements, minimalism, etc. This free WordPress theme helps to grab attention of visitors with its neat layout and supportive features.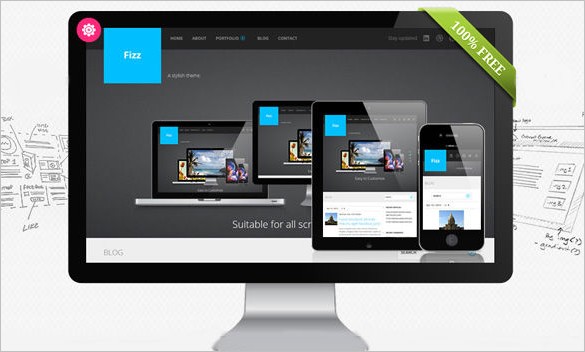 Comes with innovative layout and practical features, Fizz WordPress Theme is what you are always looking for your website. It has a large full-screen vertical slider powered with advanced codes along with fonts, pagination, responsive design, shortcodes, templates, SEO, etc.
Fenix is one of my favorite WP themes for portfolio that comes with Full screen Video & Image Background. Some of the excellent features available in this theme are Fullscreen Images Background Support, 40+ Cufon Font to choose, YouTube & Vimeo Support, 30+ Shortcodes and many more.
Workality Lite is one of the best WP themes for portfolio section with edgy, minimal, beautiful, professional and highly potential. This theme is specially designed for designers, creative agencies, or anyone, who want to display portfolio in better ways. This free theme surely provides the attention that you need and deserve.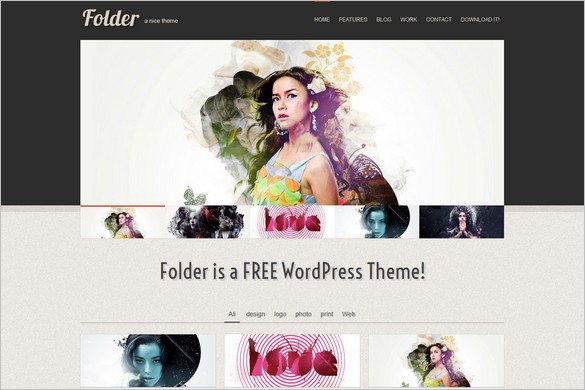 Folder is better known for displaying a great aesthetic taste in every niche of its design. Being beautiful and captivating WordPress theme, it works excellent for gallery websites, portfolio websites or for websites used as the online presence for agencies and businesses. Folder WordPress Theme has blessed with many features like custom admin panel, 5 different widgets, responsive design, custom project posts, etc.
Reslig WordPress Theme is an awesome theme that designed for creative artists, freelance designers, bloggers, architects, photographers, etc. With this theme's layout, one can easily show their gallery in the most excellent ways. Moreover, some features like unlimited color schemes, SEO, lots of widgets, short-codes, templates, responsive design, etc. are included in it.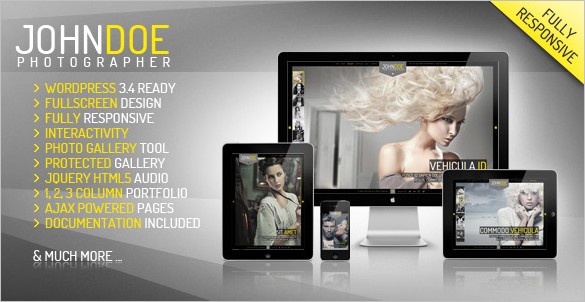 Ajax based Photography WordPress theme, J.Doe is theme for photographer, personal or corporate style. This simple and clean theme comes with audio player that allows to display work in the most excellent ways.
The Retailer is Retina Responsive WooCommerce Theme that especially designed for eCommerce websites. The Retailer is outstanding to give professional, decent and impressive look to your website. Comes with an appealing layout, this theme has stylish typography and an admin panel full of options and functions to add functionality with just few clicks.
Mansion is another attractive theme for Photographer to display their gallery in attractive manner. It is also best for those people, who want to display photograph gallery in Portfolio.
That's not all with list of WordPress themes; you will have lots more other. Finding attractive themes is an easy task while implementing in site is daunting one. Here you require WordPress design and development company that serve you in the best ways. So, find the company and get attractive website.
Author Bio:
Myself Joseph Herb. I am a WordPress developer and consultant at Perception System since 2004. I am fond of writing and sharing knowledge through my words. I'm an active writer and speaker of WordPress related service like WordPress responsive theme design, plugin development, etc.
Latest posts by Joseph Herb
(see all)