Envato freebies! September's free files from the Envato marketplaces are now available for download. As usual, Envato releases several really cool and awesome files containing WordPress themes, HTML templates, plugins, scripts, images, video files and much more. You can use these files for your website, blog, project, or to create creative and attractive work for your clients, visitors and readers.
It is very easy to get access and download all these great freebies from Envato. All you have to do is create an account (free) from one of their marketplaces – ThemeForest, ActiveDen, Audio Jungle, Code Canyon, Graphic River, VideoHive, 3dOcean, PhotoDune or Tuts + Marketplace and you get access to all the market places. When you create an account on one site – It will work on any of them. What are you waiting for! Go download all the freebies from Envato – September 2012.
Amplifier Business & Portfolio Template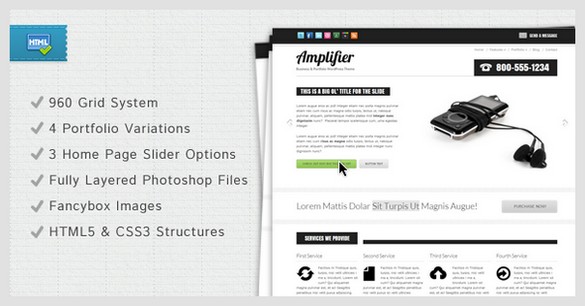 Amplifier is a great looking HTML template that is perfect for all kind of business and portfolio websites. The theme comes with features such as 960 grid system, Fancybox images, 3 slider options and much more..
» Full Details & Download – Live Preview – Free
Wall/Grid Gallery (jQuery Plugin)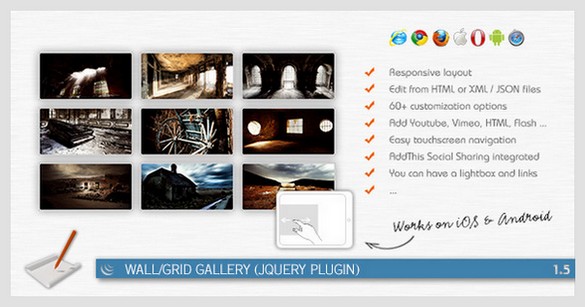 Wall/Grid Gallery is a customizable jQuery Plugin and you can add a grid gallery wich can be edited from a HTML , JSON or XML files. More features included is unlimited number of galleries, customizable lightbox, embed Youtube & Vimeo videos..
» Full Details & Download – Live Preview – Free
Q Series: HTML Text Module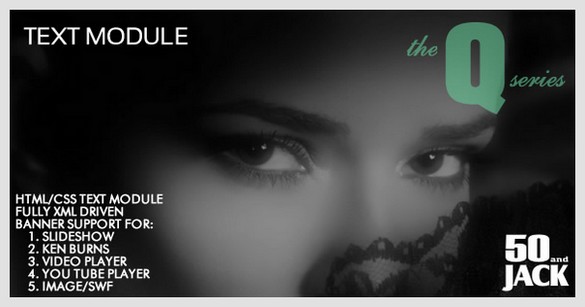 Q Series : HTML Text Module is a an advanced html and css text module wich includes support for media viewers such as banner rotator, YouTube player, video player, plain image/swf but can be used as a simple text viewer.
» Full Details & Download – Full Screen Preview – Free
The Supercharged Beetle of Doom!
Learn how to create an awesome supercharged beetle using a provided 3D render. Justin Maller has put together a great photo manipulation tutorial how to transforming this drab insect into the Supercharged Beetle of Doom!
» Full Details & Download – Screenshots – Free
Corporate Brochure 12 pages
Corporate Brochure 12 pages – Specifications: Size: 270×210mm, resolution: 300 dpi, color mode: CMYK, color themes: red, blue, green, orange, working file: Indesign CS5, font used: Myriad Pro, BDP Birgula.
» Full Details & Download – Free
Piggy Bank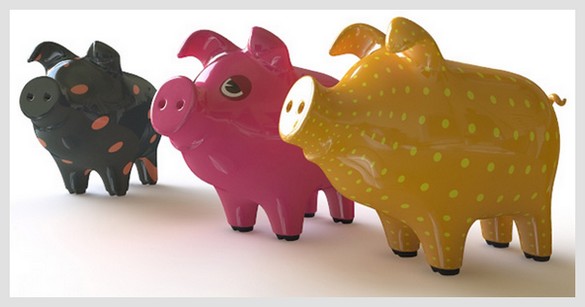 Piggy Bank is a 3D model of colorfull piggy coin bank. Created with 3DS Max 2008 and Vray 1.5 MAX , 3DS, OBJ , PNG, HDR inside. Max2008(1.8mb), Obj(1.6mb), 3DS(0.6mb)..
» Full Details & Download – More Images – Free
Slice Logo Reveal
After Effects CS4 – CS5 Project file, full HD resolution (1920×1080), no plugin required, 2 version included ( Black and White )..
» Full Details & Download – Free
One Match Left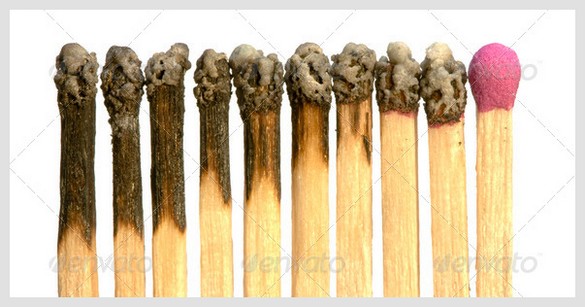 One Match Left is a free creative image of burned matches plus an unused one left..
» Full Details & Download – Free
Fight for Freedom (SB)
» Full Details & Download – Free
Latest posts by Artem Pavlov
(see all)