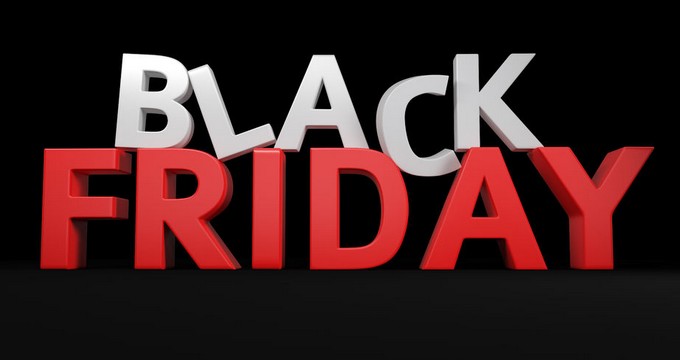 Black Friday and Cyber Monday is approaching which means you can make great deals and crazy savings. Black Friday is often associated as the beginning of the Christmas shopping season. Over the upcoming extended weekend you can make exclusive and amazing deals.
If we're talking WordPress, and as we are a website that focuses on everything related to WordPress, we would like highlight some awesome WordPress deals and discounts for 2014. We've rounded up some hot deals from leading companies as you can check out in the list below.
Are you looking WordPress themes, plugins, hosting, development related products and more, this weekend is filled with the best offer throughout the year. Remember that all offers are valid only for a short limited time. Hurry up and take advantage of these great deals before they're gone.
TeslaThemes

TeslaThemes offer with a massive discount for a limited time. From 27th November, 2014 to 2nd December, 2014 you get 50% discount on all WordPress themes and subscription plans from TeslaThemes. Use the coupon code WEEKENDSALE14
Themify
From Themify comes an amazing Black Friday and Cyber Monday super sale. Themify offering 40% off for all purchases. It includes Club memberships, plugins, Builder Addons, and WordPress themes. Start 27 November and ends December 1st 2014. Use the coupon code to redeem the 40% discount: BLACKFRIDAY
CSS Hero
With CSS Hero you can easily customize your WordPress themes live. They have an awesome Black Friday discount going on for a limited time. You can save up to 60% on their plans.
Magazine3

Magazine3 offers a huge discount to celebrate Black Friday & Cyber Monday. You get 40% discount on individual theme purchases and a 10% discount on membership plans. Get 40% discount on all themes – Use the coupon code: BIGDISCOUNT2014. Get 10% discount code on Membership plan – use the coupon code: MEMBERSHIP10OFF. Starts: 28th November 2014 and ends: 1st December 2014.
Gabfire Themes
Take advantage of Gabfire Themes promotion. They have a great Black Friday and Cyber Monday sale. You get 40% off any theme when using the promo code BLACK at checkout. This deal ends on Monday, December 1st at midnight (EST).
ThemeFuse

Black Friday is here and ThemeFuse have a great discount on themes and memberships. Right now you get 50% off when using the promo code TFBLACKFRIDAY. Grab this deal today.
WPZOOM

From WPZOOM comes an unique offer and Black Friday special discount. During this weekend you get 35% off on all purchases. Pick up the product you want to purchase and enter the code BLACK2014 to claim this special!
InkThemes

InkThemes give you a great saving with their BLACK FRIDAY offer. How about this powerpack bundle? 3 Business WordPress Themes Bundle (RoadFighter + ClassiCraft + VideoCraft), 2 Powerful WordPress Plugins (InfoBar + InkMember) and Mega Graphics Bundle (Editable Logos + Banners+ Backgrounds). All this for only $79. The deal starts from 25th November and will be valid till 1st December. No coupon code needed.
themefurnace

themefurnace wish Thanksgiving with a huge discount. What about the 50% off all plans? The deal is valid through: Nov. 27th – Dec. 2nd. Use the coupon code: THANKSGIVING.
ThemeIsle
From ThemeIsle we have an awesome Black Friday discount. How about a 50% discount at all products from ThemeIsle when using the discount code: PIRATESINBLACK
Graph Paper Press
Graph Paper Press offer a killer deal for both Black Friday and Cyber Monday. Check out these Graph Paper Press products and get 35% off when using the coupon code: BFCM2014. It is valid from Monday, 11/24/14 – Tuesday 12/02/14).
7Theme


From 7Theme comes a superhot deal and Mega Bundle Including 50 themes for only $ 99. The original price for all themes is $ 2,495, you save 99.6%. No coupon code needed.
iThemes
Get the Toolkit from iThemes. All the tools you need to build a WordPress web design business. Last chance to save 40% off the Toolkit! Use coupon LASTCHANCE40 through Nov. 30 – Save 40% Off now.
ThemeShift

ThemeShift offers a great deal for Black Friday and Cyber Monday. You can save 50% on every theme sale. It start Friday 28th of November (Black Friday) until Monday 1st of December (Cyber Monday). Use the discount code: TS-BF-2014
MyThemeShop

MyThemeShop offer during Black Friday & Cyber Monday a great deals. You can get any of MyThemeShop themes for only $9. The Black Friday & Cyber Monday deal starts 26 November and ends December 1st. No coupon code required.
WowThemes

Black Friday Bundle. Grab all themes from WowThemes as a single package for only $59. That's a really awesome deal.
RichWP

From RichWP we'll have another great discount. How about 15% off all purchases. Plus, you can download The Great looking theme The Minimum Minimum Theme for free. Use the discount code: richthanx.
FrogsThemes
FrogsThemes has 18 awesome WordPress themes for all kind of niches that you can purchase during Black Friday. You get 50% off when using the Black Friday coupon code: blackfri2014
ThirstyAffiliates
ThirstyAffiliates is a affiliate marketing tools for WordPress that will help you get organised, cloak affiliate links and level up your affiliate marketing income. For a short period of time you can get 30% Off on all add-ons. Use the coupon code CRAZYHOLIDAY30 at checkout.
BlueHost
BlueHost is one of the leading hosting company. Bluehost will offer some great deals and offer for Thanksgiving, Black Friday, and Cyber Monday. Starting November 27th 2014. No coupon needed.
InkyDeals

InkyDeals offer all kind of great web design bundles and other web resources. For a limited of time you can you can get 50% discount on any purchase on InkyDeals. The deal is valid through: Nov. 24th – Nov. 29th. Use the coupon code: BF50
Latest posts by Artem Pavlov
(see all)