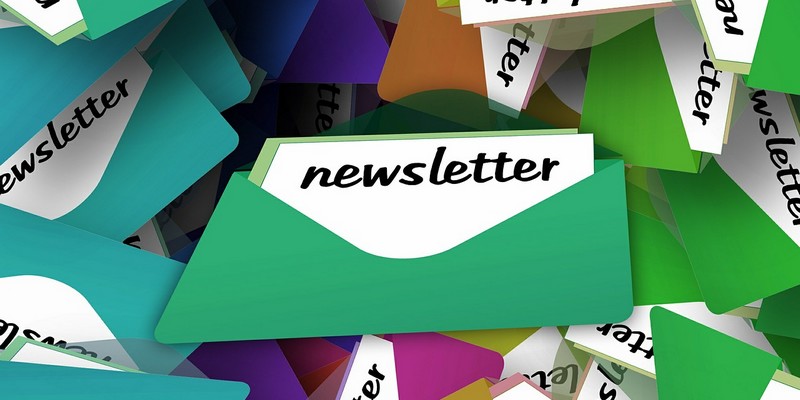 Online marketing can be done in many ways, like using social media, pay-per-click advertising or SEO, but still email marketing is considered the best, most effective and affordable strategy since it helps you directly reach as many people as possible. When you market your WordPress business through emails, not only you get a loyal and profitable audience but also are able to drive a huge amount of traffic to your website.
The first and foremost thing you need to get started with email marketing is an email subscriber list that you can build in many ways: offering a downloadable eBook for free, showing a pop-up signup form on your site and so on. In this blog post, firstly I'll discuss why email still rules the online marketing arena and then give you some rock-solid reasons to build a killer email list. Later, I'll be highlighting some best practices to develop an effective email list for a WordPress-powered site.
Let's start!
Why Is Email Marketing Not Dead Yet?
Accept it or not, email marketing today is more alive and popular than ever. According to a report generated by the Salesforce Marketing Cloud, more than 73% of internet marketers believe that email marketing is a crucial part of any business plan. In contrast with 42% in 2014, over 60% of marketers consider email's role as an indispensable enabler of products and services. Even, email is the primary source of revenue for 20% of marketers. These statistics prove that email is still undefeated champion in the world of internet marketing.
In addition to above facts, people remain more active on email than any other medium of communication like social media. Despite having Facebook, Twitter and Google Plus today, almost every one of us still checks their mailbox for new emails several times a day. As well, as an internet marketer, you need to create a totally different content strategy for different social media channels, which is fairly overwhelming and time-consuming process. In case of email marketing, it's quite the opposite: write an email once and it'll work everywhere!
Most importantly, the rising use of mobile devices has given a significant boost to the email marketing. Today's people don't have time to sit in front of a desktop computer and, therefore, they feel much comfortable reading emails on the go. According to a recent research done by Emailmonday, depending on what kind of your target audience is, 15 to 70% of emails opens occur on mobile and tablet devices. Thus, email marketing is still here to stay and if you've not included it in your marketing strategy yet, you're losing.
Why Should You Build An Email List?
Strictly speaking, building an email list is one of the best strategies that every marketer must include in his marketing plan. Here is why:
Targeted Reach:
Email is one of the best ways to strategically reach a particular type of audience having keen interest in your content, products or services. As you already know what your subscribers like and dislike, you can target them with highly relevant and actionable information possible. Unlike social media and other marketing strategies, email marketing gives you guarantee that you message will land into a user's inbox.
Control and Customization:
When you market your brand or business via email, not only you have absolute control over your list of subscribers but also are able to deliver them one-of-a-kind experiences. Unlike Twitter, where only 140 characters are allowed, you're free to portray the look and feel of your email as per your taste. Factually, an email list is something that you really own.
Highly Personal:
Email is highly confidential and, therefore, it's never shown on a public wall or timeline. It helps you cultivate one-to-one relationships with your followers and makes them trust your brand. With an email, you can communicate more personally with your audiences, which is not possible on a public forum or wall where anyone can read your conversation.
Easily Shareable and Measurable:
Simply clicking the "forward" button, your followers can easily share your brilliant offers, deals and content with their friends, which makes your brand more credible and popular. Also, taking advantage of email analytics, you can easily see what information your subscribers are most interested in, how your campaign is performing and where it needs improvements.
Excellent ROI:
Last but certainly not least, email marketing gives you higher returns for the money you invest. According to a research done by the Direct Marketing Association in 2011, an email marketing campaign typically has an average return of $40 per $1 invested. Despite the immense popularity of various marketing strategies and channels, email is still hard to beat in terms of cost-effectiveness.
Best Practices to Develop an Effective Email List
After getting acquainted with the importance and benefits of email marketing, let's take a look at some proven tactics to develop an effective email list for your WordPress site:
Create Compelling Content:
Content is still king and there is no doubt, it always will be. Having high quality and engaging content on your WordPress site must be your first priority to capture emails of your visitors. If your content is really interesting, your visitors would surely get impressed and consequently subscribe to your email list for future updates. It would be better if you have content in different formats – like text, audio, video, infographics – on your site.
Generate Traffic:
After quality content, traffic is the next big thing. The more traffic you attract to your site, the more chances you have to grow your email list. Today, there are two main sources that you can use to drive traffic to your site: one is search engine and another is social media.
To ensure your site will appear at the top of search results, you need to properly optimize it for search engines. For this purpose, you can take advantage of the WordPress SEO Plugin by Yoast. Furthermore, you can use plug-ins like Facebook Autoposter or Social Networks Auto-Poster to generate social media traffic to your site.
Pick the Right Email Marketing Service Provider:
WordPress has a built-in function, called wp_mail(), which makes use of the PHP's mail() function to let you send out an email. Unfortunately, due to the strict set of hosting rules or conflicting with other plug-ins, this function doesn't work sometimes. Therefore, it would be better if you avoid using the default mail function and instead go for a professional email marketing solution, like Aweber or MailChimp, which offers you a lot of mailing features at a very affordable price.
Convert Casual Visitors Into Email Subscribers:
Once your WordPress site starts getting enough traffic from social media and search engines, you need to build a genuine and everlasting relationship with your casual visitors, which can be done by effectively capturing their emails. Some of the popular solutions that you can use to convert your visitors into subscribers are OptinMonster, List Builder, Hello Bar, Ninja Popups and PopUp Pro.
Offer Something to Capture More Information:
Sometimes to grow your email list, simply asking your visitors for entering their email addresses is not enough, especially when you want to target them with personalized messaging. In that case, you need to entice them with a reward, like a downloadable eBook or report, in exchange for sharing their email along with other additional information.
To grab more details from your readers, you can either use a plug-in like WP Lead Plus that helps you create high-quality landing pages, or can take advantage of Gravity Forms plug-in to integrate a killer email capture form with your WordPress site. Alternatively, you can simply use the contact form offered by your email service provider.
Take Advantage of Auto-responders:
Once you've got a few emails in your list, it's time to nurture business leads by delighting your subscribers with Auto-responders that automate your follow-up emails based on the information captured from your clients. For this, not only you need to craft your messaging the right way but also respond to your subscribers at the right time. Almost all popular platforms, including Aweber, MailChimp and GetResponse allow you to setup and manage one-to-one communication via Auto-responder with your followers.
Latest posts by Ajeet Yadav
(see all)