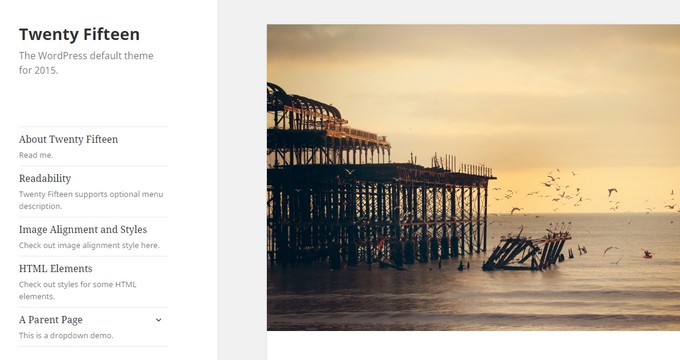 There are 1,000 blog posts out there that have been written about the ins and outs of choosing the absolute "best" WordPress theme for your new blog.
And I'll be brutally-honest here: Most of those pieces of advice (and blog posts as a whole) are useless. In fact, most of them are more harmful than helpful!
How is that possible? Because they have entirely forgotten the "point" about having a blog in the first place! They seem to have forgotten that a blog is, first and foremost, an incredible way to communicate to the world.
It is a communication device and tool wherein you can share your thoughts about who you are, what you do, your small (or large) business, your new digital project, your portfolio, your artwork, etc.
So, the most important thing about your new blog is that it does just that: Showcase your content so that you can communicate well.
And it's the content that counts the most. So here's how to choose the absolute best WordPress Theme for your new (and I'm emphasing "new" here pretty heavily) WordPress blog: You don't.
That's right, you don't. Instead, you use the default Twenty Fifteen Theme that comes packaged with WordPress and then you start writing.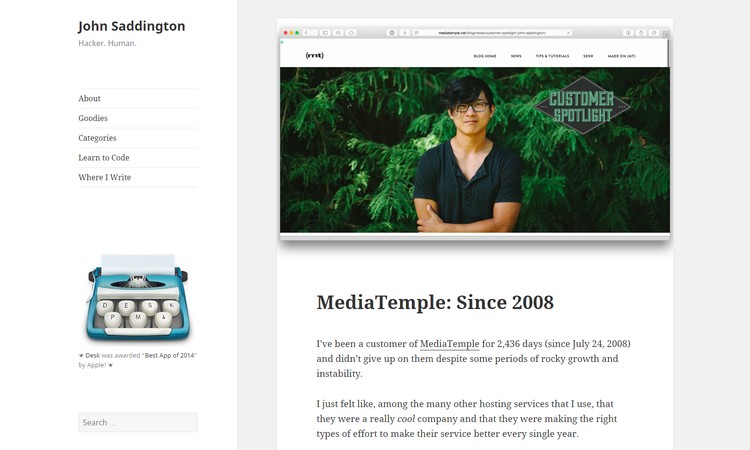 That's it! The decision has been decided already for you! Don't worry, the Twenty Fifteen Theme is actually pretty amazing – even I use it (and I've been blogging for 14 years!).
Remember, the most important and most critical thing for your new blog is that you start creating content. Period. Full-stop. Just start writing. I once wrote a 3,000+ word article on how I'd start blogging if I were to start over today and the bottom-line was still exatly the same: Start writing. Just go. Don't worry about the design of the theme as you can always change that later.
I hope you focus on what really matters the most: Just writing. And, if you need to remove even further distractions then there are a few apps out there that can help you focus even more, such as Desk App which I created to help myself focus even more on just writing content.
The blogging battle isn't won on the superficial design-level of the look-and-feel, it's won by people who consistently write compelling and great content for their readers.
Okay, your turn!
Author:
This is a guest post by John Saddington a well-known WordPress profile and developer of Desk (desktop publishing application for Mac OS X).
Latest posts by Artem Pavlov
(see all)