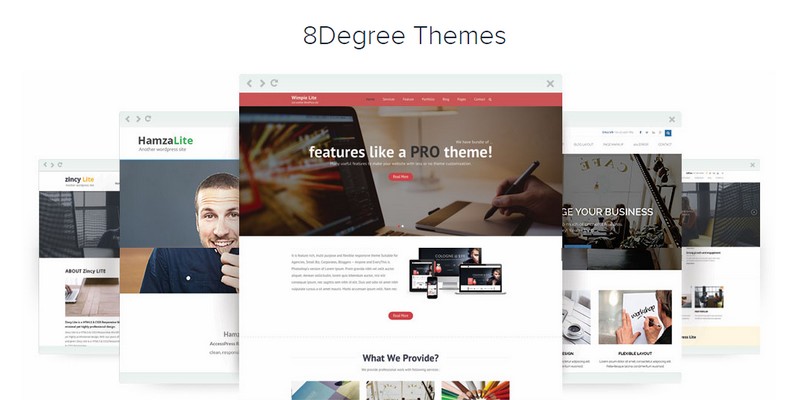 We've partner up with 8Degree Themes and I am happy to announce we have an awesome New Year 2016 Giveaway by 8Degree Themes for WP Daily Themes readers and visitors. Today's giveaway contains great prizes for all WordPress enthusiasts. How about;
1st prize, 3 Premium Themes worth $158
2nd prize, 1 Premium Theme (any) $55
3rd prize, 1 Premium Theme (any) $55?
8Degree Themes is a WordPress company located in Nepal and during a short period of time they have created a portfolio with both premium and free WordPress themes that really stand out from the crowd.
Their beautiful and creative themes are designed for niches such as business, corporate and blog website types. Check out their gallery of WordPress themes here.
But why choose? Participate in today's giveaway and you can win the bundle of WordPress themes from 8Degree Themes worth a lot of money.
It's simple to participate in our 8Degree Themes Giveaway, just help us spread the word. Like, Tweet, Comment etc and the more entries you get, the higher your chances are to win!
Let's take a look at some popular WordPress themes from 8Degree Themes Giveaway.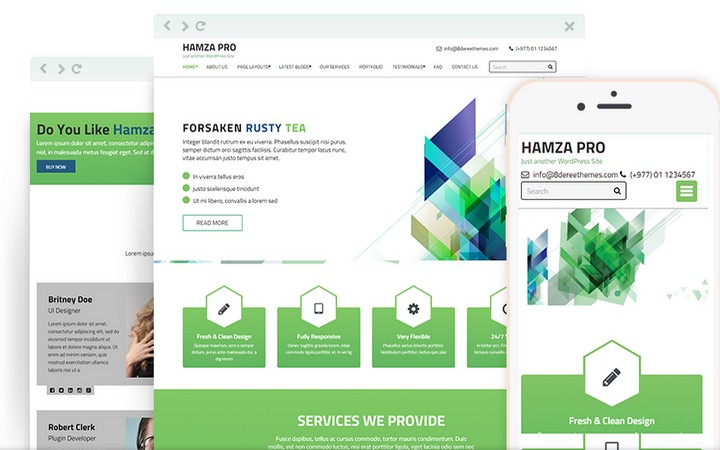 Hamza Pro is a Woocommerce, bbPress compatible WordPress theme with a ton of great features included. It is a modern, trendy and flexible theme with a beautiful responsive design. More features: Theme customizer, typography options, slider options, testimonial layouts, Google fonts etc.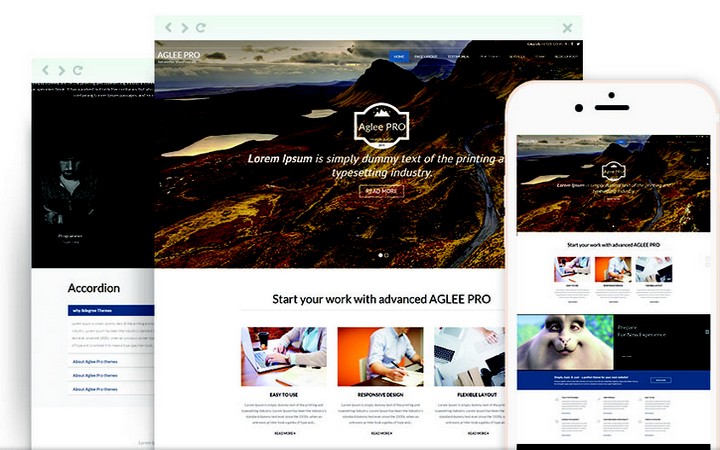 Aglee Pro is a WordPress business theme jam-packed with great features and options. It is super user-friendly, lightweight and saves a lot of setup/configuration time. Features included in the theme: Theme customizer with live preview, responsive design, multiple slider options, different blog layouts and more.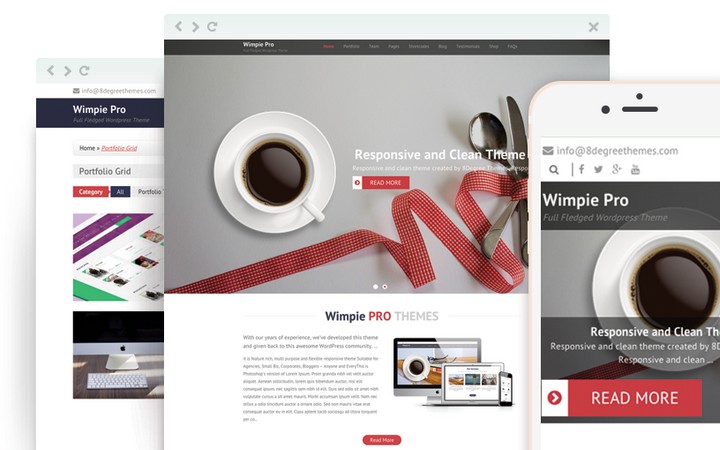 Wimpy Pro is a feature-rich, powerful and great looking WordPress business theme. It combines powerful features, sleek beautiful design, and super user-friendly interface. With the customizer panel which allows you to live preview your changes, configurations, settings and design you can customize the theme.
How to participate in the Giveaway?
Enter the giveaway from 8Degree Themes by Like, Tweet, Comment and spread the word. The more entries you get, the higher your chances are to win!
3 lucky participants win the following prizes:
1st prize = 3 Premium Themes worth $158
2nd prize = 1 Premium theme (any) $55
3rd prize = 1 Premium theme (any) $55
Latest posts by Artem Pavlov
(see all)