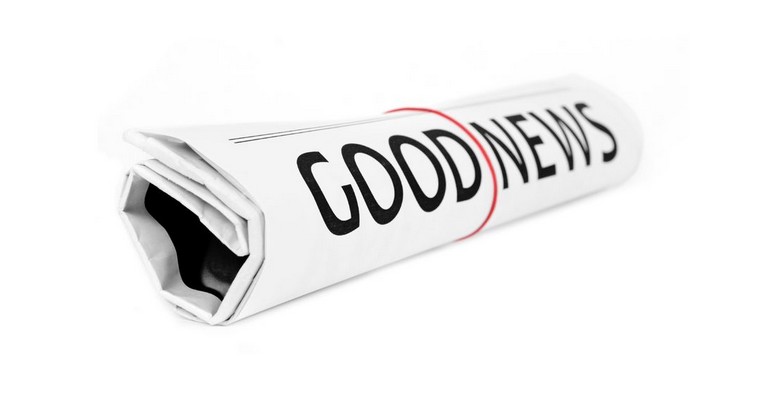 Did you ever dream for something and achieved it?
I never dreamt  of writing WordPress posts at my childhood. In those times, dreams were more into realistic and practical. Some people wanted to become doctors, some were patroned for engineering. These two are common respectable jobs. At the commerce, industry, banking has a good reputation. A banker earned good and had a perfectly scheduled life.
Dreams are changed now. People expect crazy outcomes in the lesser time. Usage of WordPress is growing every day. WordPress has changed lives for many people. It's a good sign that technology is affecting positively to the humans.
Share your dreams with us. Maybe we can start the next roundup with someone's story.
Let's look into the Weekly WordPress Roundup #26.
Backup WooCommerce Store
WordPress is attacked more than any other platform. The reason is simple. WordPress is widely used more than any other content management system. There are thousands of tutorials written to secure WordPress websites. But, still they are hacked. WordPress faced vulnerabilities and brute force attacks. The best solution ever is timely backups.
WooCommerce is leading the e-commerce industry. So the reason is similarly for these attacks. With WooCommerce, the hackers are more interested since money are involved in the business. The store owners need to make sure of the security for their WooCommerce website.
Other than security, glitches of downtime occurring with hosting providers. Whether the scenario is to be hacked or to face downtime, the right thing is to create backups. Ahsan Parwez tells how to set the backup policy for WooCommerce store. It's a great guide for all ecommerce stores. Backups can be run on normal WordPress sites or blogs to avoid any data loss.
Future of WordPress
I ask this question in all my interviews with WordPress influencers. A sign of growth that we discussed in the introduction is the result of the answers from the WordPress experts. There are hopes. There are dreams. There are expectations. People are living WordPress. In a talk with Product Hunt, Matt Mullenweg said:
"In five years I think that WP will be infinitely easier to use for both power-users, developers, and newbies. You will be able to have a full experience of core, plugins, themes, docs, and support in several dozen languages that will be as large or larger than English. There will be over a million people making their living on top of the platform. Most people will be creating from touch devices, and their content will mostly not come from keyboards (virtual or physical) as an input device."
Matt is right. WordPress is getting simpler with each new version. It's getting easier for the developers, bloggers, and newbies. Being the leading content management system, WordPress is evolving.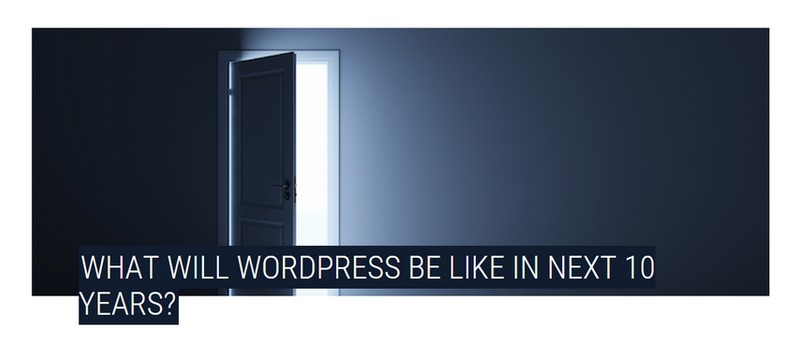 Ahmed Awais tells us what will WordPress be like in next 10 years. It is actually great knowing and reading more predictions about WordPress. Awais went in depth of the examples and he would like to get feedback from others on the future of WordPress. Why don't you share it with us too. Where do you see WordPress in next few years?
Reset For The Week
I worked as a core developer in my early career. My tasks were never scheduled. I have many things on my dashboard all the time. My laptop screen (desktop) was filled with junk files which I had problem to recognize at times. I'm sure there are many developers who recognize this issue.
Tom Ewer shared the 6 things WordPress developers should do every Sunday to reset for the week ahead. Sunday is the best day to analyze yourself. It's the day to plan your week. Life actually stops on Sunday for those who work on crazy hours in the week. Putting up the reset button and checking out the tasks for the coming week can make it a well spend Sunday.
Plugins – A Problem?
To be honest, we install plugins on our sites as we drink water. For every new requirement, we look for a plugin. Joe Fylan shared that WPMU Dev member's site has 637 plugins. You read it correct. 637 plugins and the site is working fine.
Dan Norris, the co-founder of WP Curve recommended 20 is a good number for the plugins. But, do we know why we are installing plugins when we can get the task done with some simple modification in the code or we can use widgets sometimes as the alternative? No, we only look for a simple solution which usually is to install a plugin to solve the issue.
Joe Fylan tells us how many WordPress plugins is too many plugins. It is the choice of the site owner to choose the right plugin for the requirement. There can be issues with performance and security when it comes to some plugins. Instead of getting into trouble, I suggest you to read the post of Joe Fylan.
Useful Tutorials:
Product Reviews:
WordPress Resources:
WordPress Giveaways:
Podcasts:
Ending Notes:
Dreaming is a good thing. It lets you feel free with your thoughts and takes you to the destiny for once. Let us know what you're dreaming about?
Latest posts by SYED WASEEM ABBAS
(see all)