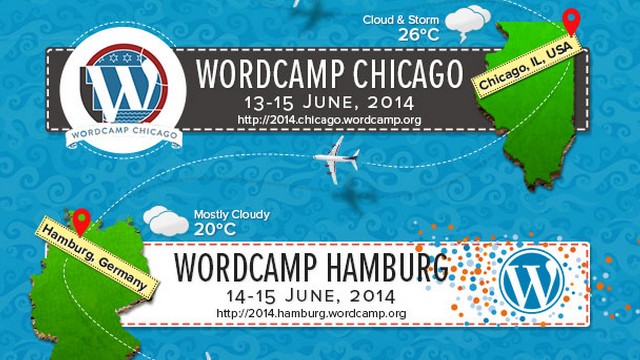 Do you plan to visit a WordCamp in 2014 to take part in the great WordPress community? Then maybe this beautiful infographic from Cloudways will help you to spot a WordCamp happening to visit near you.
WordCamps gather everyone who are interested in WordPress to receive news, listen to inspirational speakers, share ideas and simply get to know each other. It doesn't matter if you are a beginner, professional, developers or consultants. Everyone likes it regardless.
If you have the opportunity to visit a WordCamp do so. You will take part in lot of fun and inspiring things such as learn how to use WordPress more effectively, themes, plugins, technologies, security and much more. If you want to know more about WordPress Camps, you can find out more on WordCamp Central. There you will find all the information regarding all the WordCamps in the world.
"The first WordCamp was organized in San Francisco by Matt Mullenweg in 2006. Since then, local communities around the world have organized over three hundred WordCamps, and we anticipate that number will pass a thousand within the next couple of years"
Back to this amazing and colorful infographic about WordCamp events in 2014 (May to July). It is created by Cloudways as always design and create very informative and above all beautiful infographics. Would you not agree? Have you visited a WordCamp before? If so, what do you think?
Unfortunately no WordCamp in Sweden is planned as far as I can see. The closest WordCamp for me personally is in Copenhagen, Denmark May 24-25, 2014.  But it would be just awesome and great to participate and meet a part of the big WordPress community who are located worldwide. Is there a WordPress WordCamp happening in a city near you? Will you go?
Source – Cloudways
Latest posts by Artem Pavlov
(see all)