In the WordPress Themes Directory, there are now nearly 1700 free WordPress themes to download and install for your blog. It is absolutely the largest collection of themes for all of us who like to check out and test new great and, functional themes. All themes are tested and approved to meet all demands from WordPress. The themes are checked so that they don't contain any malicious or suspicious code. Right now (December 2012) as I write this, these 10 themes are the most popular and downloaded themes in the WordPress Themes Directory, but it changes from week to week. Is your favorite WordPress theme in the list?
1. Twenty Eleven
The 2011 theme for WordPress is a popular and widely used themes. This is an elegant and flexible theme with clean and bright design. Twenty Eleven is full of features such as light or dark color scheme, 3 layout choices, 3 footer areas,  6 different post formats and much more.
» Full Details & Download | Demo
2. Twenty Ten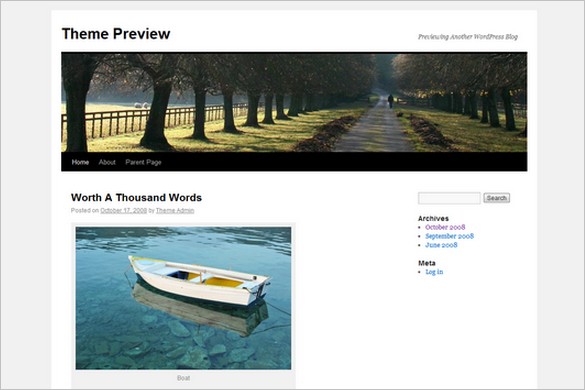 WordPress default theme for 2010, Twenty Ten is great looking theme with a clean and stylish design. Features included in this popular theme is custom menu, header image, six widgetized areas (two in the sidebar, four in the footer), featured images, sticky-post and much more.
» Full Details & Download | Demo
3. Responsive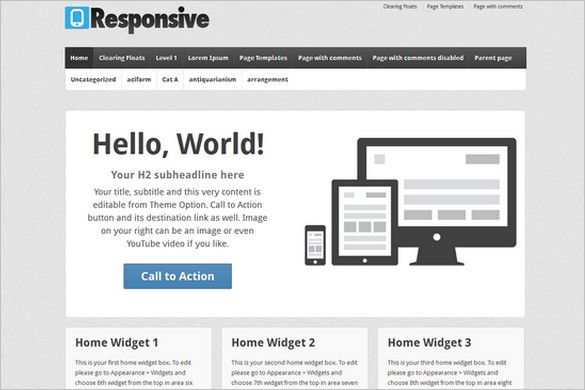 Responsive is a free WordPress theme used by thousands of people and is a very popular theme. This is a theme with responsive layout so your website and blog will look great in any mobile devices and desktop screens and comes packed with a lot of awesome features,,
» Full Details & Download | Demo
4. Twenty Twelve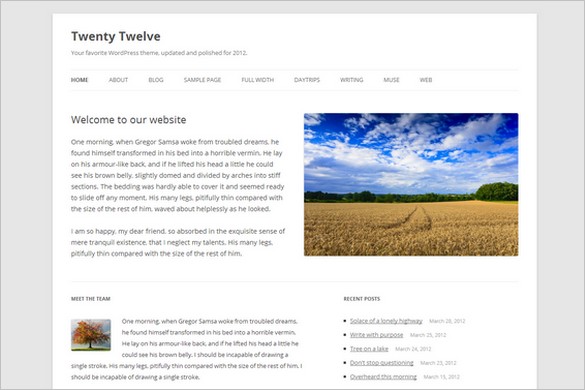 Twenty Twelve is this year's (2012) default theme for WordPress, and as previous default themes, Twenty Twelve has a clean and light design. It is fully responsive, meaning it will look great in small devices such as mobile phones, but also in large wide desktop screens.
» Full Details & Download | Demo
5. PageLines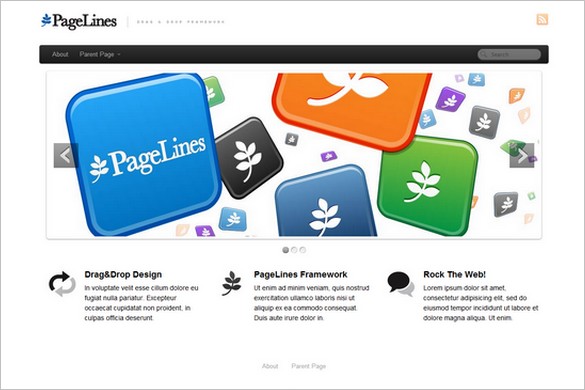 PageLines is a free WordPress theme and is a beautiful theme created with HTML5 and CSS3. PageLines is a drag-and-drop platform that makes it easy for all users to create the website your want. The theme comes with responsive design and tons of awesome and great features.
» Full Details & Download | Demo
6. Pinboard
Pinboard is a WordPress theme designed for people wanting to showcase and display content in a beautiful and stylish way. The design is elegant, clean and  powered by an advanced theme framework and grid system. Pinboard comes with a lot of great features and options.
» Full Details & Download | Demo
7. iFeature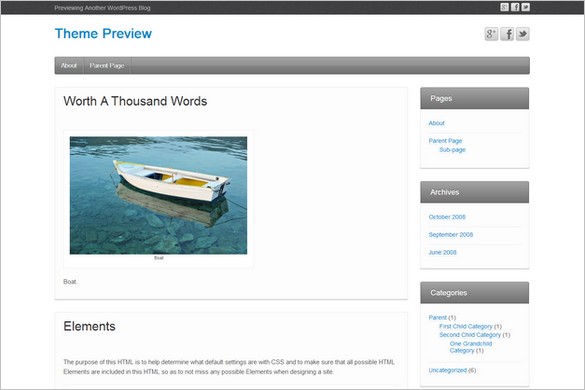 iFeature is an elegant free touch friendly responsive Drag & Drop WordPress Theme. With this elegant and stylish theme you can create awesome responsive websites that you can control on any touch friendly device including the iPad, iPhone, and Android devices.
» Full Details & Download | Demo
8. Eclipse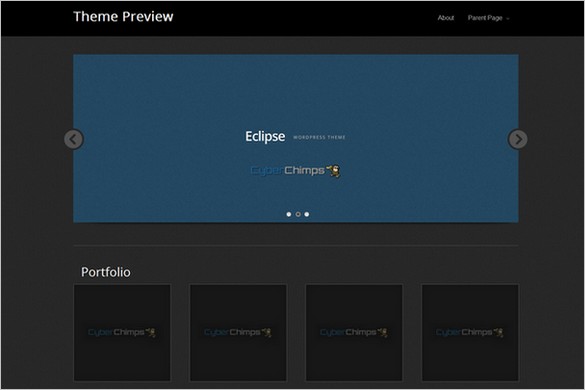 Eclipse is another great free WordPress theme from CyberChimps. It comes with theme options responsive design, drag and drop elements such as the portfolio element, responsive feature slider, layout options, custom menu, post formats, Twitter bar and much more.
» Full Details & Download | Demo
9. Suffusion
Suffusion is a responsive free WordPress theme packed with features and options such as featured sliders, tabbed sidebars, 9 widget areas, 1-3 column layouts, 9 pre-defined templates, 19 pre-defined color schemes, supports Mega-Menus, custom post types and much more.
» Full Details & Download | Demo
10. Mantra
Mantra is a WordPress theme full of great features and options. How about – over 100 customization options! You can easily tweak and customize almost everything in the theme: layout (1,2 or 3 columns), responsive layout, animated slider, 8 widget areas, custom menus,,
» Full Details & Download | Demo
Latest posts by Artem Pavlov
(see all)