In our search for great Free WordPress Themes we visit the Themes Kingdom to see what they have to offer! Besides all 24 (right now) Themes there are two free WordPress Themes you can download right away. Widely – A great looking Business Theme and Landis – A free colorful Coming Soon Theme. Download, Install and Enjoy..
Widely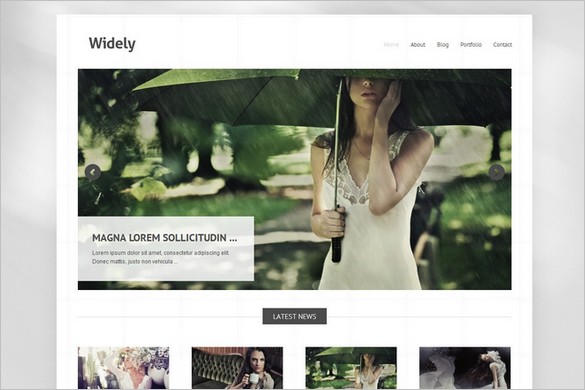 Widely is a free, amazing  minimalistic WordPress Theme by Themes Kingdom. This theme comes with a beautiful design and is perfect for for businesses, creatives, and individuals who want to quickly publish their portfolio in a great looking way. Widely comes with theme admin panel, shortcodes generator and a lot of more great features such as;
Theme admin panel
WordPress 3.0 Menu
SEO (Search engine optimisation) for each page
Custom Widgets
Shortcodes Generator
Contact Form included
Automatic image resizing
License – GPL v2
UPDATE: This theme is not available or removed!
Landis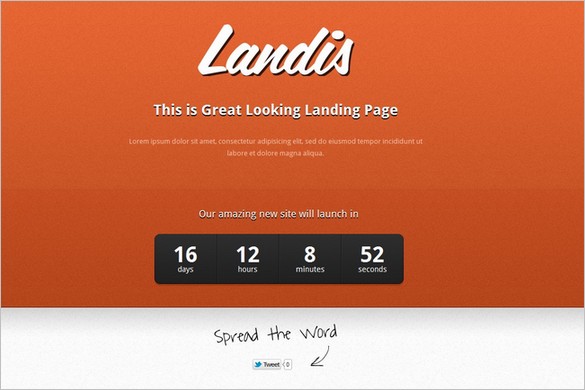 Landis is a free colorful Coming Soon / Landing Page / Under Construction WordPress Theme. You can easily keep your users informed while you are building a your amazing new website. Landis comes with theme option page, a few different colors skin and a Count-down timer…
Theme option page
Few different colors skin
Count-down timer
License – GPL v2
UPDATE: This theme is not available or removed!
Join Themes Kingdom
[box size="large"]Widely & Landis is 2 free themes which you can download for free. If you want to choose more of Themes Kingdom Amazing Premium Themes, you can sign up to get access to all 24 (right now) themes in their collection. There will be 2 new themes every month.
Latest posts by Artem Pavlov
(see all)