If you are you looking for Free WordPress Themes this article may be of great interest. I have collected 31 Free WordPress Themes with high-quality, WordPress 3.0 + compatible and licensed under the GPL, which means that you can use most of the themes in the list for both personal and commercial projects. All these themes are truly amazing, so my suggestion is – Download, install and enjoy …
Precisio
Precisio is a totally wonderful free WordPress Theme from Theme4Press with a clean design and loaded with over 60 options. You can display custom logo, use unlimited color combination or really cool CSS3 effects.
Showcaser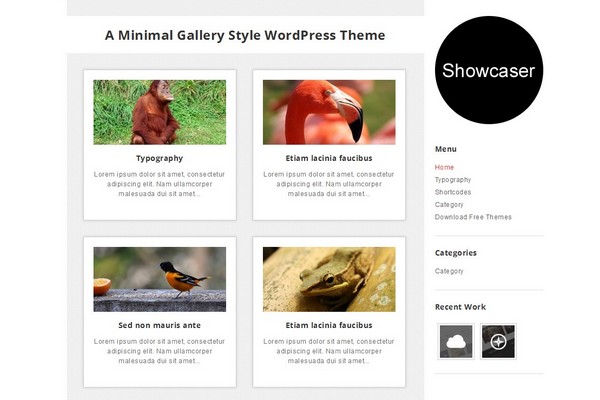 Showcaser is a great and really beautiful free WordPress Theme by WPExplorer.com. This is a theme best suited for a gallery, portfolio or showcase style website. Showcaser comes with a clean and minimal design and great features.
gazpoMag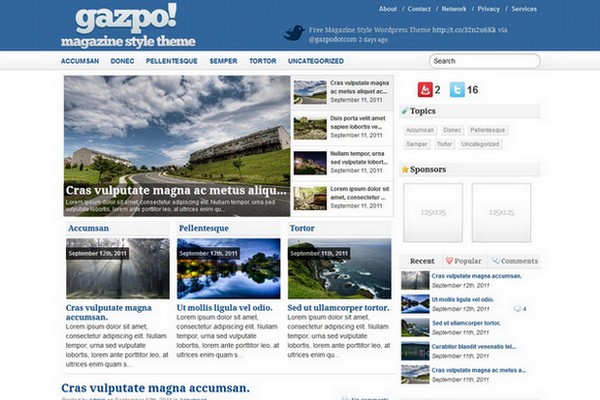 gazpoMag is an awesome clean, featured-rich and free WordPress Theme. The theme is easy to customize and you can setup every detail of the theme to best suit your needs. The theme is released under GPL. You can modify and use it without any restrictions for all your projects.
Insomnia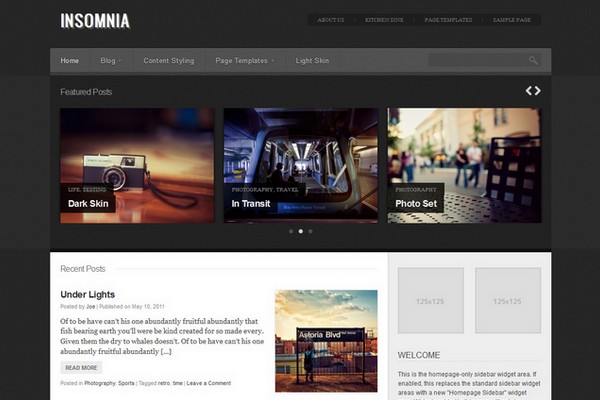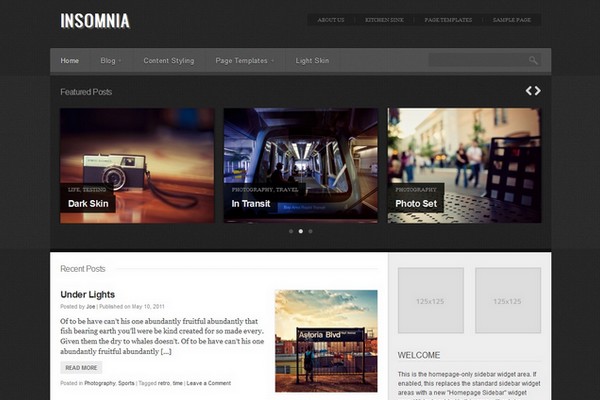 Insomnia is a beautiful and really stunning free WordPress Theme by Designer Themes. The theme have a great design and clean grid layout makes a perfect backdrop for any type of content. Insomnia comes with plenty of layout and customization options that will help you personalize to suit your needs.
BlogoLife
BlogoLife is a beautiful free WordPress Theme by wplook.com. The theme is a simple and perfect theme for personal blogging that supports post formats, and several customization options. The custom background, custom header, and multiple color schemes give you the possibility to adapt your blog as you wish.
Swatch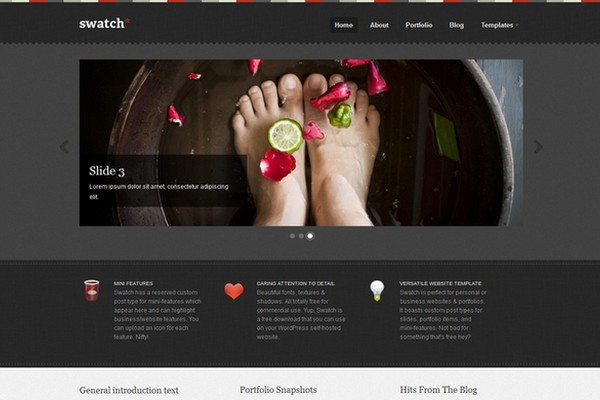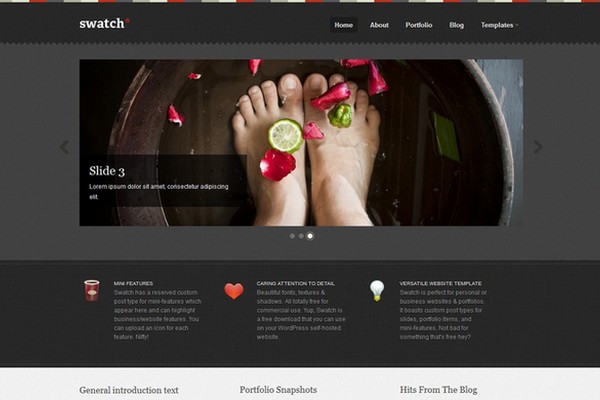 Swatch is the 100th theme release from Woo Themes and it's a free business WordPress Themes with a portfolio module that allows its usage to be completely diverse. It's packed full of great features and built on the WooFramework!
 Timeline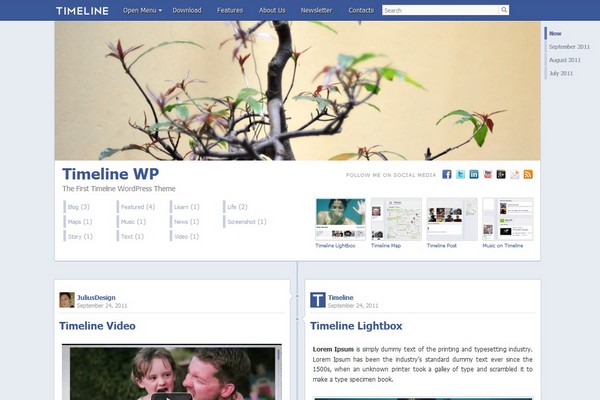 Timeline is a wonderful free WordPress Theme that is inspired by Timeline Facebook and based on the theme Twenty Eleven. Timeline in Facebook is new way of presenting yourself on Facebook, and if you like the Timeline design, you will like this amazing free WordPress theme called Timeline.
PurRibons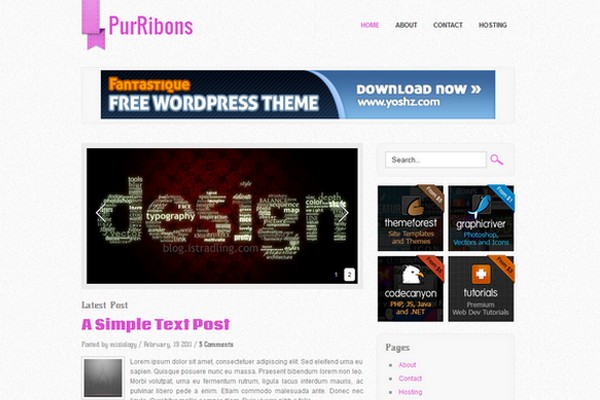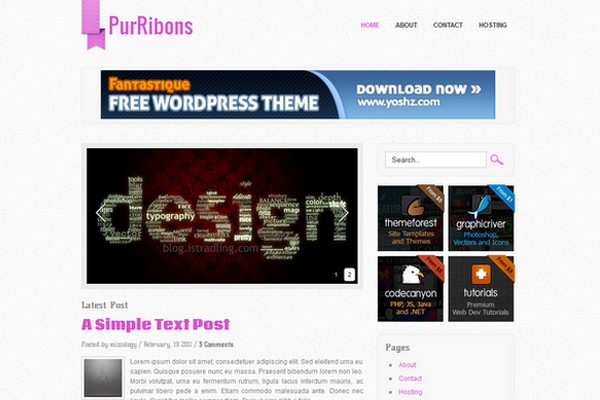 PurRibons is a awesome free WordPress Theme. PurRibons is a clean Magazine theme and comes with a fantastic design. There are not much to setting up using this theme, just a few simple settings in the admin panel and you are done.
OctoPink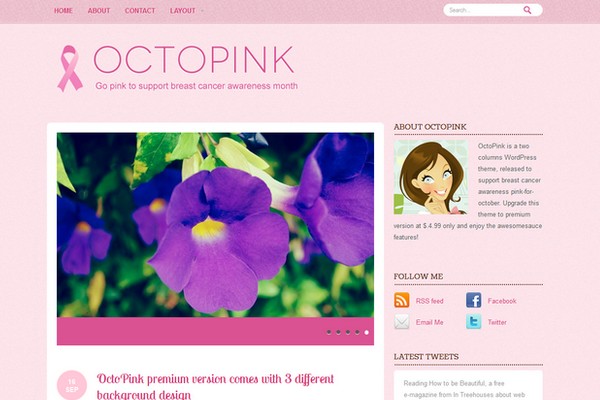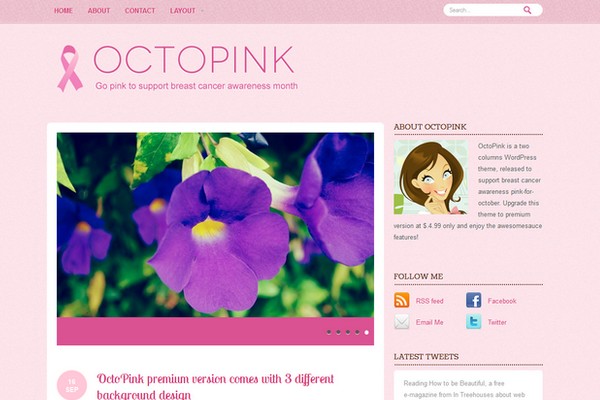 OctoPink is a beautiful free WordPress Theme by SimplyWP. It is a two columns pink theme and releases in conjunction with breast cancer awareness month. OctoPink is a wonderful theme with a clean design and best of all, it is free.
Mountain Creek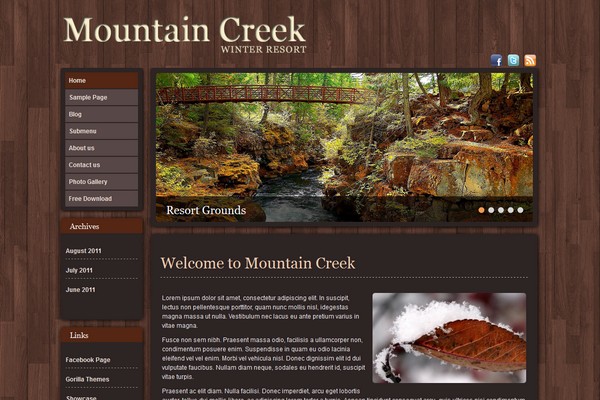 Mountain Creek is a really cool, beautiful and free WordPress Theme by Gorilla Themes. The theme comes with a clean layout, lightweight design, SEO optimized and a lot of great features. The theme is compatible with the latest version of WordPress.
Pearlie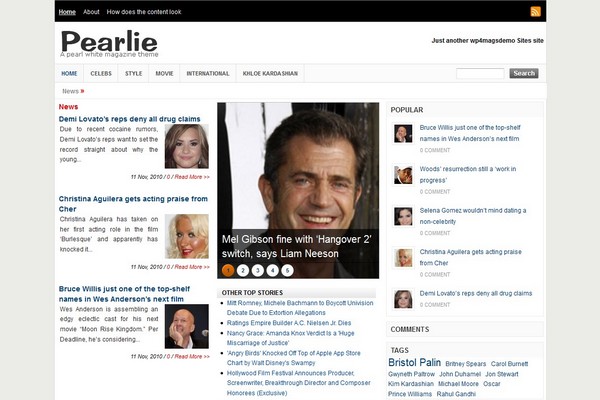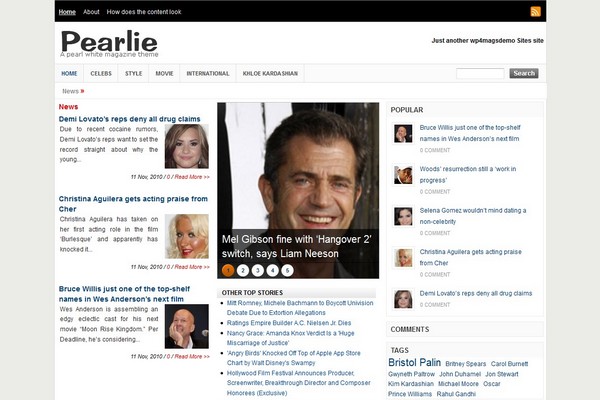 Pearlie is a free and really great looking magazine WordPress Theme from WP4Mags. This theme is suitable for presenting news. You can use Pearlie on any number of your blogs/ websites whether personal, commercial or non-commercial and make any modification to the code/ design.
TherMezy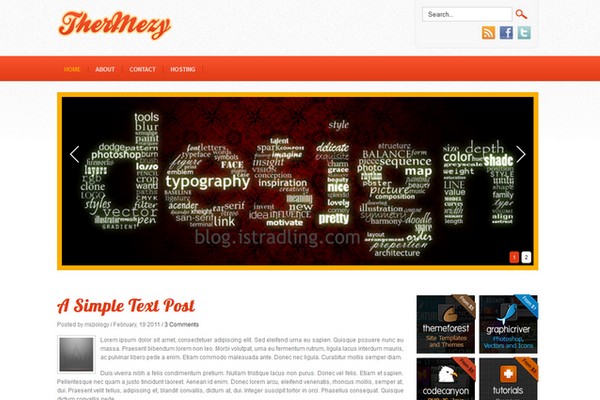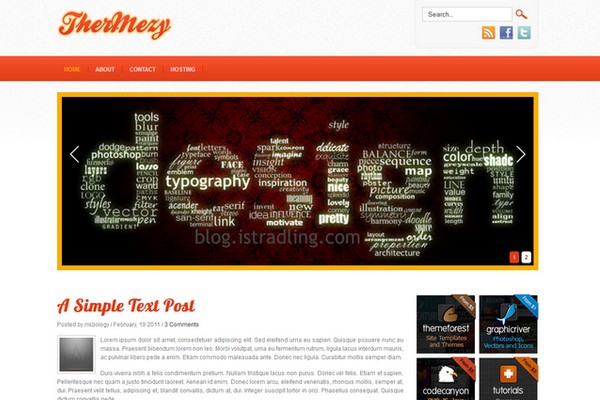 TherMezy is a great looking free Magazine WordPress Theme by Yoshz. The theme comes with a clean and beautiful design. Yoshz Admin Panel is included in this theme and with a few settings the theme is easy to set up.
Revista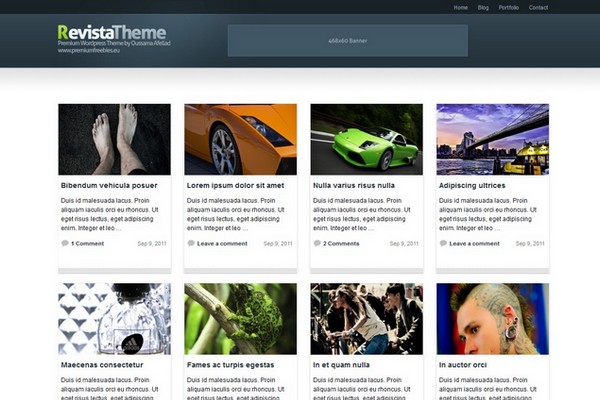 Revista is a great looking Free WordPress Theme with magazine style where your posts get nicely featured in the homepage.  The download includes the Theme PHP Files, PSD File of the Logo, Necessary Plugins and a Help guide. Revista is free for use in both personal and commercial projects.
Download
Samaraka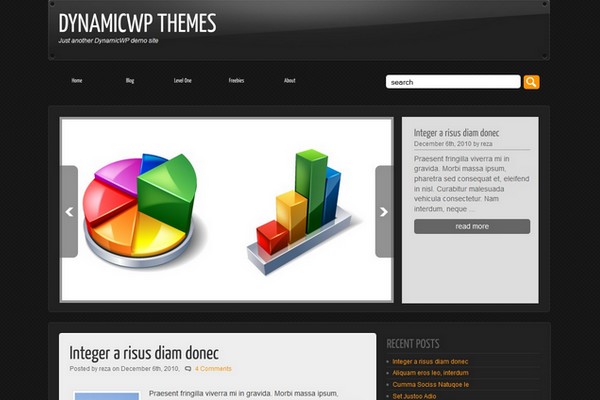 Samaraka is a great looking free WordPress Theme by DynamicWP.net. The theme come with dark as dominant color with unique and simple design that will perfectly fit for your personal blogs, portfolio and can be fit for an unique magazine-style. The theme is provided to you under the open source GPL License .
UPDATE: This theme is not available now!
PhotoClick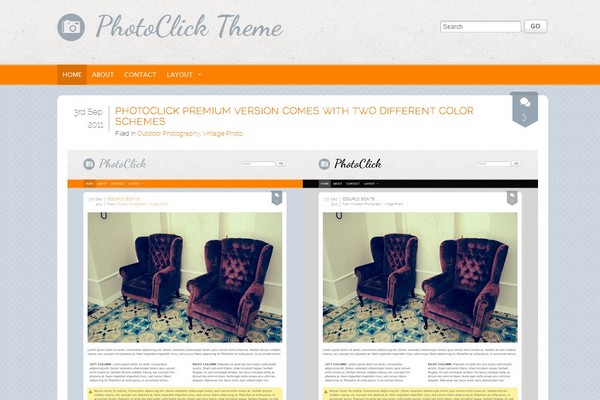 PhotoClick is a beautiful one column WordPress theme by SimplyWP for photography and personal blogs. PhotoClick comes in 2 version free and premium. In the free version, you get all the basic features of a WordPress theme for blogging. The theme is suitable for you who just started with a photoblog and looking for a media to showcase your pictures.
UPDATE: This theme is not available now!
CleanMag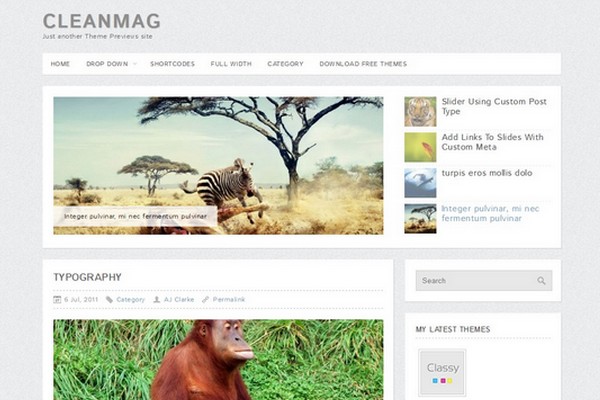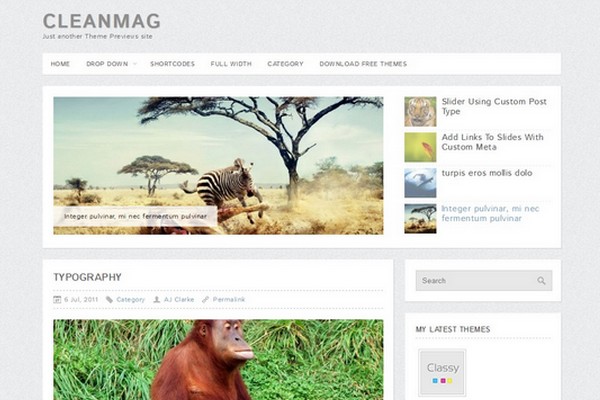 CleanMag is a beautiful free WordPress Theme by WPExplorer.com. This theme is a simple blogging style template with a powerful homepage slider created using the jQuery UI and a slider custom post type.
Download
Pink Touch 2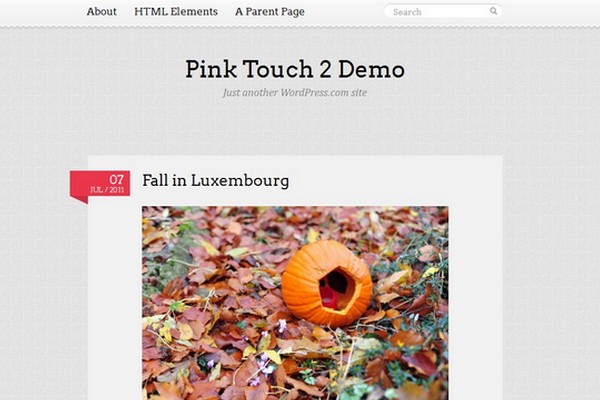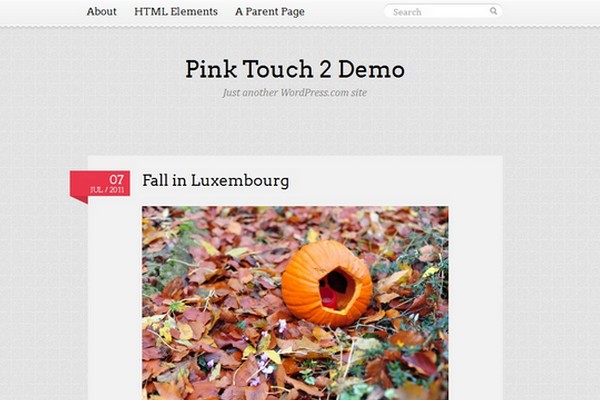 Pink Touch 2 is a beautiful free WordPress Theme from Automattic. It is design by Kcmr and has a stellar mix of color, texture and typography. The theme comes with support for several post formats including aside, gallery, image, quote, link, chat, and audio.
Download
ToomMorel Lite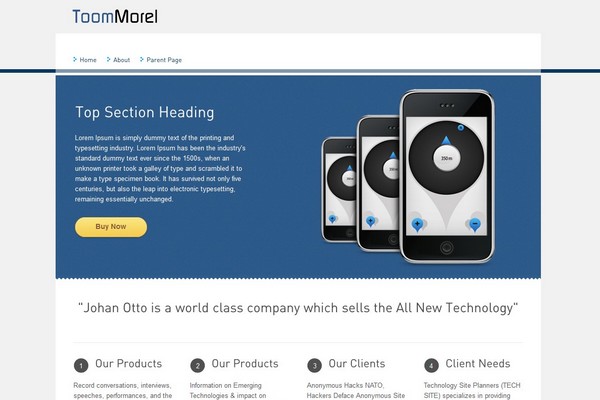 ToomMorel Lite is a great free WordPress Theme from InkThemes.com and is one of the easiest themes to build your web presence with. You can get your whole website ready in just Single Click. ToomMorel is highly customizable with several background patterns and theme options.
Download
Droidzine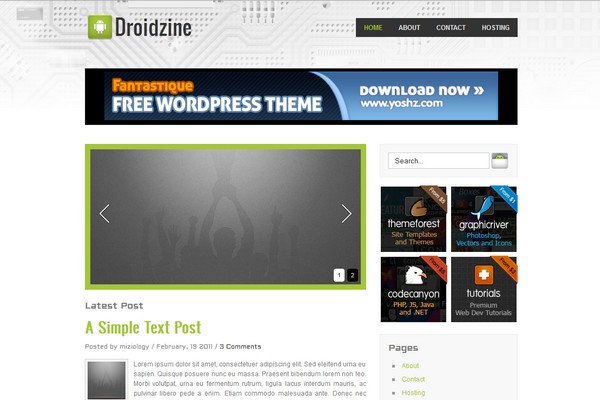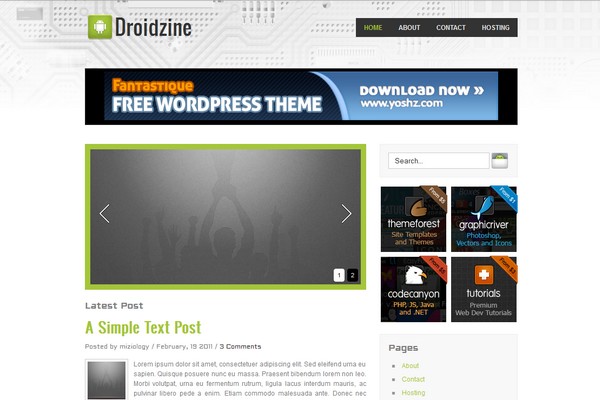 Droidzine is a free Magazine WordPress Theme with a clean and fantastic design. There is not much to setup using this theme, just a simple setting at Yoshz Admin Panel which included in this theme. Droidzine is a free theme under license GPL.
UPDATE: This theme is not available now!
SloMag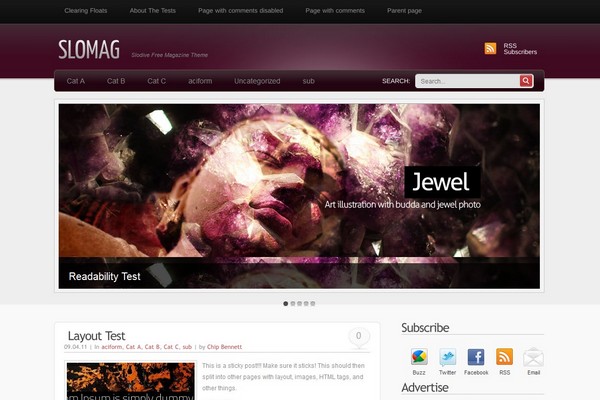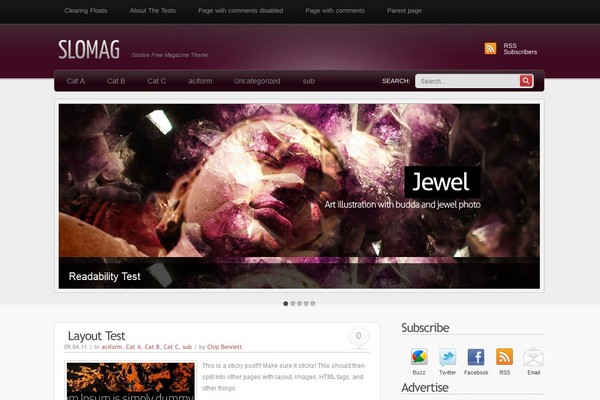 SloMag is a great looking WordPress Theme that has all the features of a premium theme, but it's absolutely free of cost. The theme comes with admin panel options and supports the new WordPress 3.0 navigation menu system.
UPDATE: This theme is not available now!
Lazy Sunday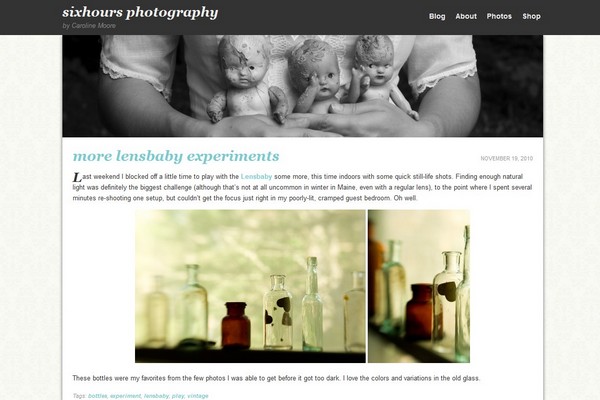 Lazy Sunday is a great looking, elegant and customizable free WordPress Theme. The theme is perfect for artists and photographers who want to show off their best work. It takes advantage of WordPress post thumbnails, custom header and background functions, as well as support for custom drop-down menus and a widgetized footer.
Download
Bluebird
Bluebird is a great looking free WordPress Theme by DivaThemes. The theme use some of the latest WordPress functionality and there are 3 new widget sections in the footer, and the sidebar is updated to allow a wide widget area, two narrow areas, or both!
UPDATE: This theme is not available now!
Dot-B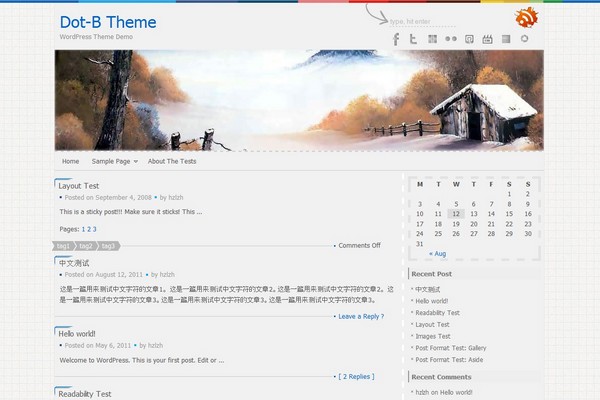 Dot-B is a simple, fresh and beautiful free WordPress Theme. It is a theme with a lot of basic theme-custom options prepared for you to start you site. You can use features such as; custom-background, custom-menu, drop-down menus, custom-header, widgets and much more.
Download
Asokay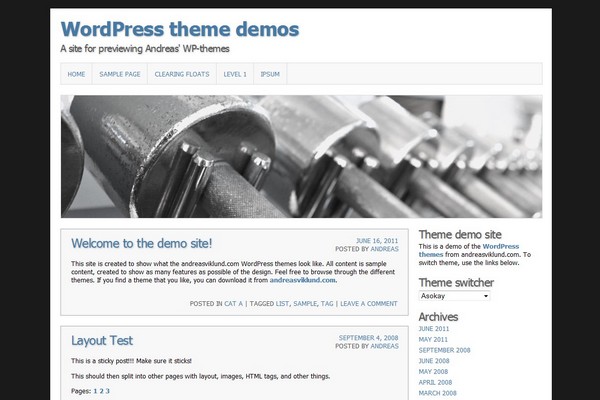 Asokay is a free WordPress Theme by Andreas Viklund. The Asokay theme was built with Automattic's Toolbox as a starting point. The theme comes with a classic 2-column layout and using HTML5 and CSS3.
Download
Exhibition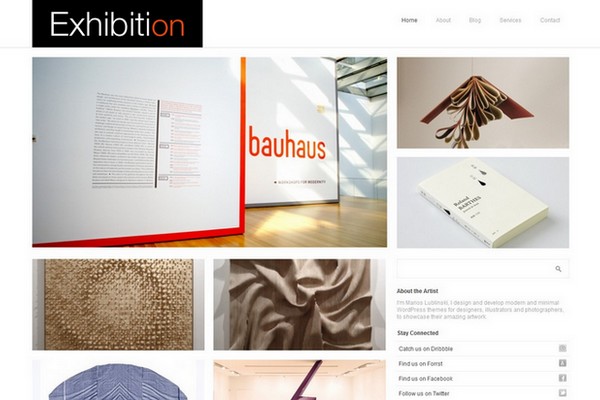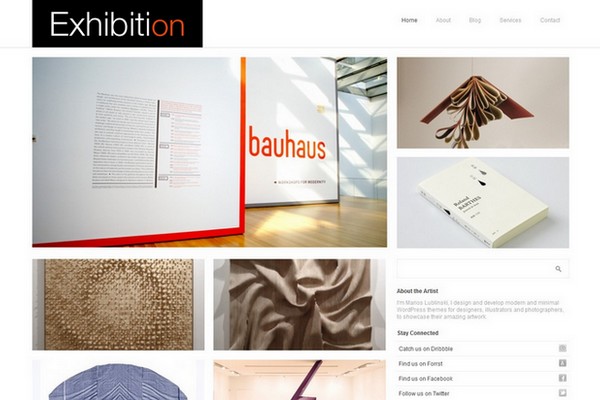 Exhibition is a free clean and modern WordPress Theme with a blog like design. This theme is perfect theme for any artist to showcase their portfolio images, project and also blog about their work.
Download
Blutreme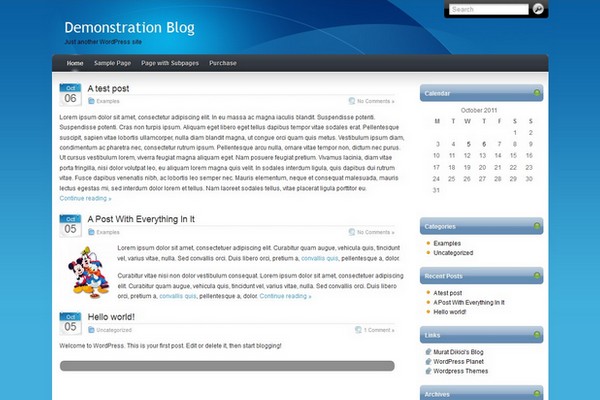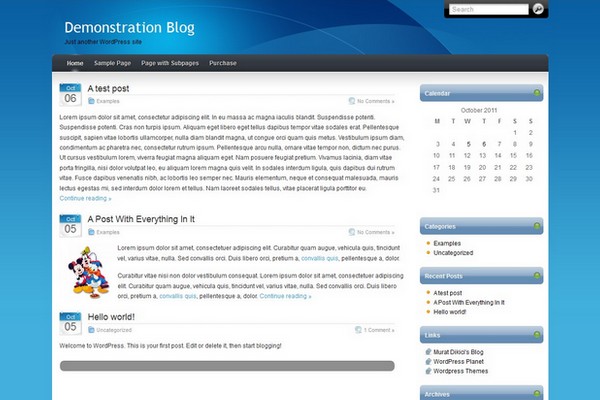 Blutreme is a great looking free WordPress Theme. It is a light weighted and simple theme that has built-in fancybox support for thumbnails and medium sized images in the posts and it automatically adds fancybox to your images.
UPDATE: This theme is not available now!
Nova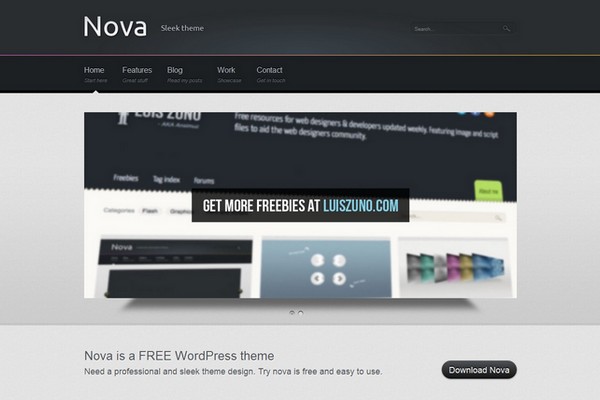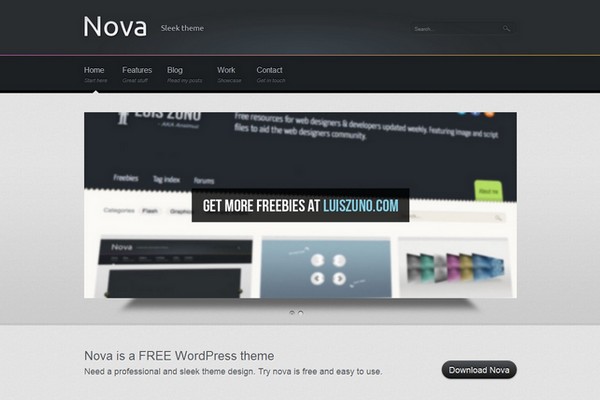 Nova is a free WordPress Theme that is perfect for business and corporate sites. It comes with a lot of features that can be managed in the option panel, and you can display the blog posts with several post formats such video and galleries.
UPDATE: This theme is not available now!
Balita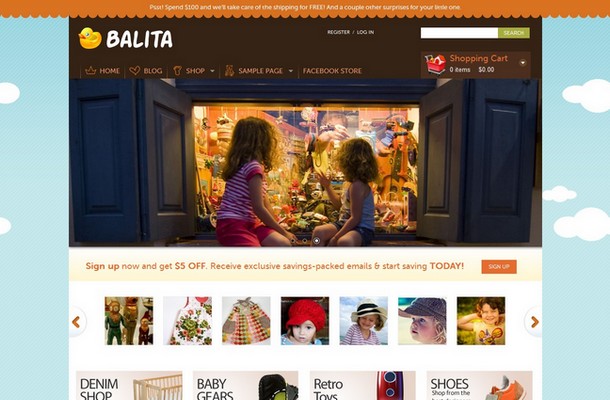 Balita is a wonderful free WordPress Theme that is dedicated to shops that sell products for children. The theme is designed by Tokokoo and is absolutely free to use for both private and commercial projects.
Download
 Graphene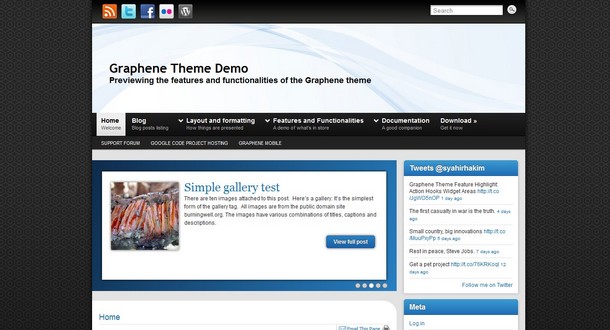 Graphene is a free stylish WordPress theme that comes with configurable columns layout options and 4 widget areas. It includes a buckload of action hooks for greater customisability through child theme, and a jQuery slider for your featured posts.
Download
Custom Community
Custom Community is a WordPress and BuddyPress theme framework that enables you to build your site with all the features you love. Easy to use jQuery slideshow. List posts under your pages in magazine layouts.
Download
Delicate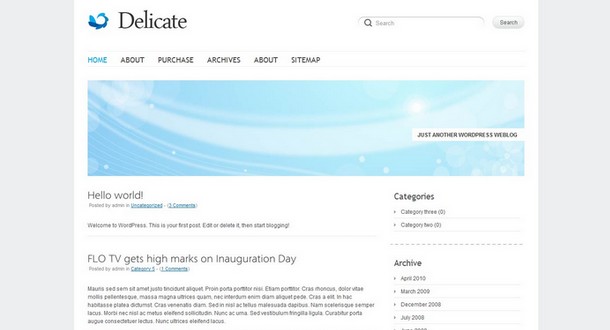 Delicate is a clean, minimalistic free WordPress theme with typography and structure from NattyWP. Delicate is built using advanced NattyWP framework so this wordpress theme is extremely customizable.
Download
Latest posts by Artem Pavlov
(see all)