WPDance is a WordPress Themes provider with almost 45 awesome themes in their gallery, both free and premium. They have many stylish and attractive themes to choose from that are loaded with great and useful features. One great and special thing I like with WPDance is that they design and provides many themes from different niches such as travel, community, weddings, sports, games, cars,  music and much more. They have a very wide variety to choose from and in today's blog post we want to push for 5 free GPL WordPress themes from WPDance we hope you like and can use on your own WordPress blogs. Happy blogging!
Bridal Show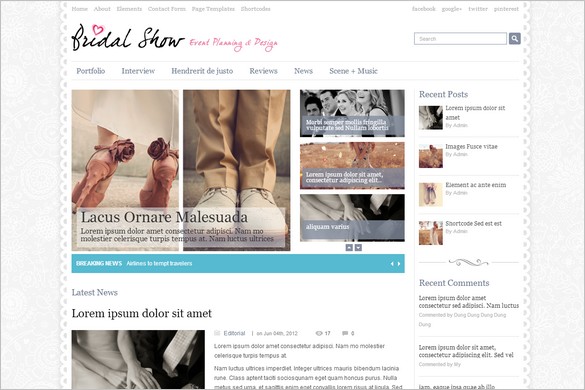 Bridal Show is an awesome wedding WordPress theme that comes with responsive design and loaded with great features such as custom menus, widgets, featured thumbnails and more.
» Full Details & Download | Demo
Foodmag
Foodmag is a free WordPress theme that is a perfect theme for restaurants, food and drinks to present an attractive web presence with a beautiful layout and great visual effects.
» Full Details & Download | Demo
Risus Unit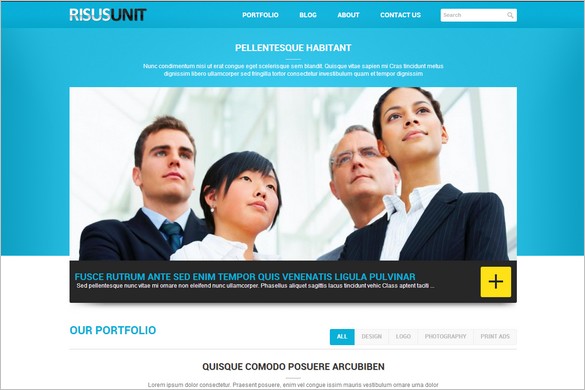 Risus Unit is another great free WordPress theme from WPDance which focuses on business and portfolios and is perfect to display and showcase professional and premium services.
» Full Details & Download | Demo
ComicMag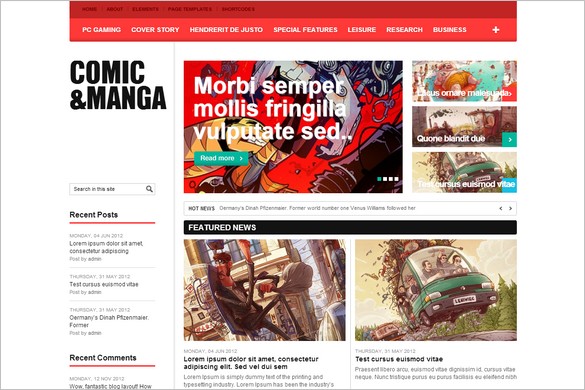 ComicMag is a great looking free WordPress theme designed in beautiful magazine style that can be used for most niches such as news portals, portfolios or just like a regular blog.
» Full Details & Download | Demo
TechMag
TechMag is free WordPress theme that can be used as online magazine, presenting news or tech news, there are no limitations for what  the theme can be used for, it's just up to you!
» Full Details & Download | Demo
Check out all the free and premium WordPress Themes from WPDance!
Latest posts by Artem Pavlov
(see all)