There are WordPress themes, both free and premium  to choose from that come in all shapes and colors, with multiple columns, sliders, and other features. Many of these themes are beautifully designed, includes ton of features, but sometimes too much and can be very distracting!
Sometimes a simple theme with minimalist design can be so much better when you want to put your content in focus. Let your articles stay in focus literary and not just visually.
There are also more benefits to using themes with minimalist design such as your website load faster which from SEO point of view is better. I hope you like the WordPress themes in today's article! They are really cool, the beautifully designed and will put your content in focus the best way possible. All themes are GPL licensed, so why not try a theme or two! They're free!
Plain WP
Plain WP is a free WordPress theme with an elegant and minimalist design. This theme built with the Hybrid Core framework and comes with responsive adaptable layout etc.
Bold Headline
Bold Headline is a a free minimal single column WordPress theme with responsive and adaptable design. This is a WordPress theme that will put your content in focus in style.
WP CentriK
WP CentriK is a free WordPress theme with a clean and responsive layout. It comes with great features such as theme options settings, different sidebars for pages etc.
Hellish Simplicity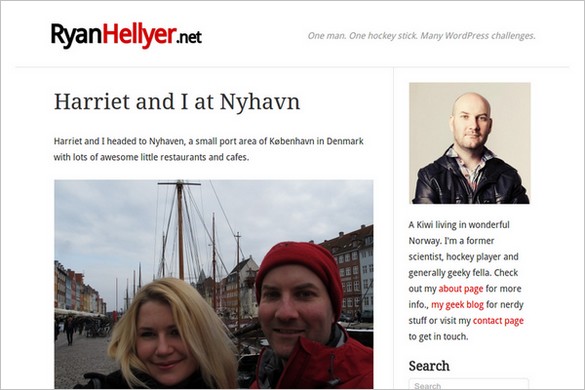 Hellish Simplicity is a beautiful free WordPress theme with a clean and simple design. It comes with responsive layout, theme customizer, themes header admin page etc.
NewsFrame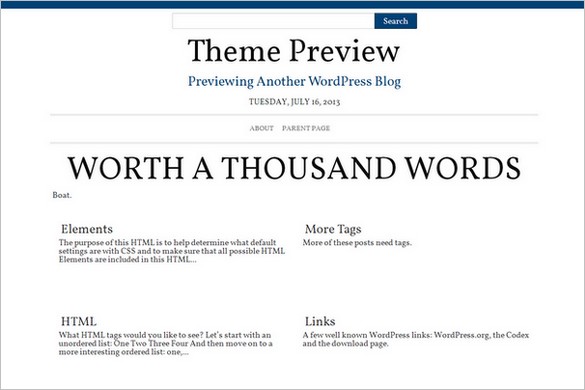 NewsFrame is a free WordPress theme with a clean and light layout. It is designed in newspaper and magazine style, supports article subtitles, author bio pages etc.
Latest posts by Artem Pavlov
(see all)