I'm really happy to introduce five new eye-catching free WordPress themes from the WordPress themes directory. It is a great pleasure to writing articles about themes when it's released awesome themes like these in our post today.
If you usually keep an eye on themes in the official WordPress themes directory, you know certainly that the page does not feel particularly fresh and new.
But the good news is that there is ongoing process of updating the website with new look and design. You can take a sneak peek here.
It really needed a facelift and I hope that it will be so much better in the future.
The free WordPress themes in this article is impressive with both layout and design. Not to mention all the great features that are included in many of the themes. I really like the minimalist themes as today, The Thinker and Cognize. But the other themes as well are really cool and I hope you find a theme(s) that is suitable and perfect for your website.
Create
Create is a beautifully design free WordPress theme from Catch Themes. It is best used for website types like business, organizations and personal blogs. The theme comes with features such as theme options, responsive design, custom widgets, localized for translations.
The Thinker Lite
The Thinker is a great looking free WordPress blogging theme from Anariel Design. It comes with beautiful typography and clean minimalist spacious layout. It include responsive and adaptable design. The Thinker put your content beautifully in focus for your readers and visitors.
Catch Base
Catch Base is another free WordPress theme from Catch Themes. This is a theme that will work great for all kind of blogs, magazines and business websites. Features included are theme options, featured page slider, responsive design. WordPress theme customizer and much more.
SinglePage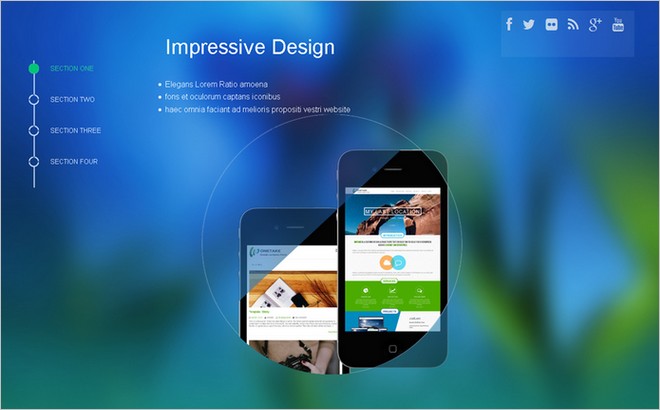 SinglePage is a creative free one page WordPress theme designed by HooSoft. It is built and based by Bootstrap framework. It is a colorful theme with great features such as theme options. You can have a parallax background image for each sections on the homepage.
Cognize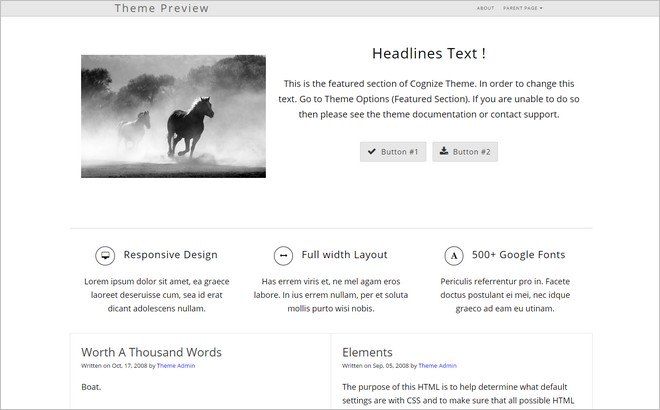 Cognize is another free WordPress theme with minimalist and clean design from mudThemes. This is a theme prefect for blogging with spacious layout making your content placed in focus in a great way. It feature 2 call to action (CTA) buttons on its homepage. Theme options, 3 widget areas, Font Awesome icons, social section and more.
Latest posts by Artem Pavlov
(see all)