There are over 2000 free themes that you can choose from in the WordPress themes directory you can use on your own WordPress website. This is the best place and most importantly the safest place if you want to use a free WordPress template.
Each week new and fresh themes are released by enthusiastic web designers and developers to the WordPress community. There are many hours of hard work behind every theme and I must say it is impressive to see all these great themes you can download and use for free.
Today's collection includes 5 impressive free themes. Each theme contains tons of great features and options making it easy for you to set up and create an online creative presence. These 5 free themes are beautifully designed and of course released under the GPL license. Smashing beautiful, right!
Discovery
Discovery is a elegant and customizable free WordPress theme from Template Express. The theme is suitable for business and corporate websites. The theme includes features such as responsive design, featured slider, social media links, translation ready etc.
Pictorico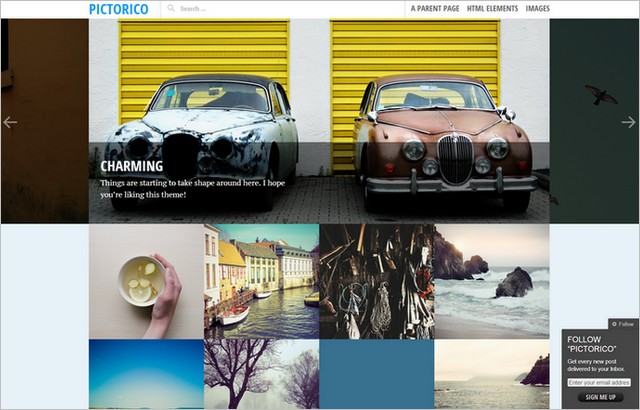 Pictorico is a grid-based single-column free WordPress theme from automattic. The theme is beautiful designed and is perfect for photoblogging, portfolio and gallery websites. It includes features such as featured images, widgets, custom menu, post formats, sticky posts, custom header and background and more.
Felicity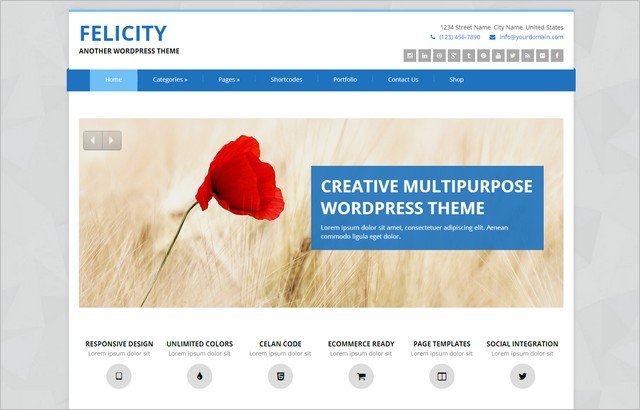 Felicity is a beautiful free blogging WordPress theme from VPThemes. The theme is designed with a clean and great looking layout. It is responsive and adaptable so it will look just perfect in any devices. More features are image slider, social integration, translation ready.
Soliloquy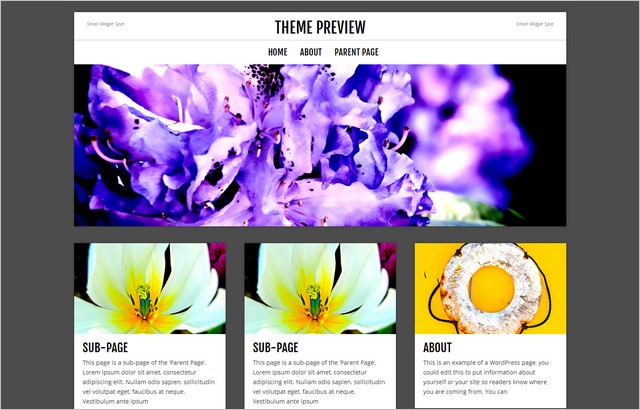 Soliloquy is an attractive, creative and smashing free WordPress theme from Nimbus Themes. It is based on the Bootstrap framework and comes with responsive and adaptable design. The theme can be used for business, corporate, photo websites etc. It features multiple frontpage layout, typography customization, basic social media icons etc.
Franklin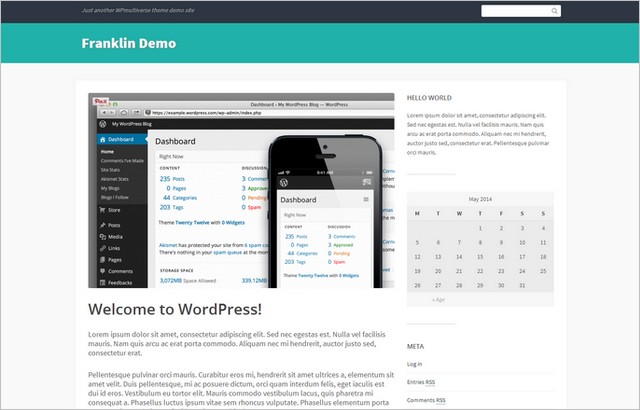 Franklin is a free WordPress theme with a clean and spacious layout. This is a blogging theme that is just perfect to write and publish awesome content with in style. It is a lightweight WordPress theme with 2 column layout and a widget area to the right. Franklin is responsive, meaning the theme will adjust and scale to look great in any devices.
Latest posts by Artem Pavlov
(see all)