5 New Free WordPress Themes! Do you like trying out new WordPress themes on your blog? I do! I use Instant WordPress which I think is an excellent tool to design, test themes, plugins etc. Best of all, Instant WordPress can be installed locally on your computer with a very simple installation. I really like to test and try new exciting themes to check the design, features and what I can do with the theme! How do you to try out your WordPress themes?
Today  we have a bundle of great free WordPress themes that are suitable for a variety of site types. You can easily download the themes and use them as they are or customize them for your projects, they are GPL licensed. In this article we are featuring a list of 5 awesome free WordPress themes that we hope you enjoy and can use on your own website. A simple start is to test them in Instant WordPress. If everything looks great, use them on your ordinary blog!
5 New Free WordPress Themes
Mio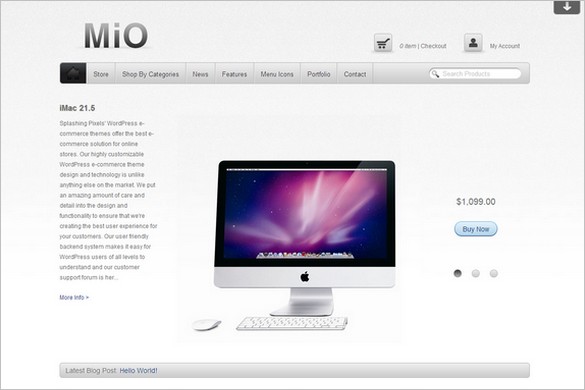 Mio is afree e-Commerce WordPress theme with inspired Apple design. Mio comes with support for both WordPress e-Commerce (3.8 +) and WooCommerce by WooThemes.
» Full Details & Download | Demo
Color Palette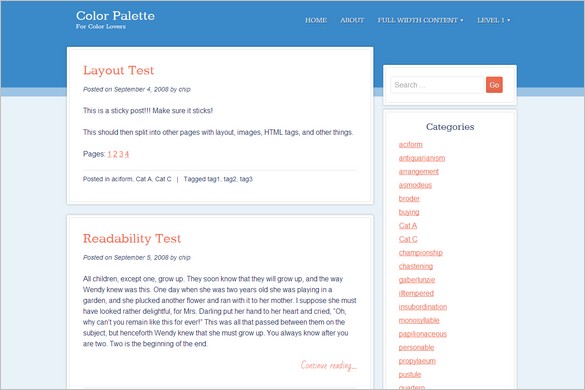 Color Palette is a free WordPress theme with 5 color options, blue, green, red, gray and brown. More features are post formats support, four widget areas, full width template etc..
» Full Details & Download | Demo
Stand Tall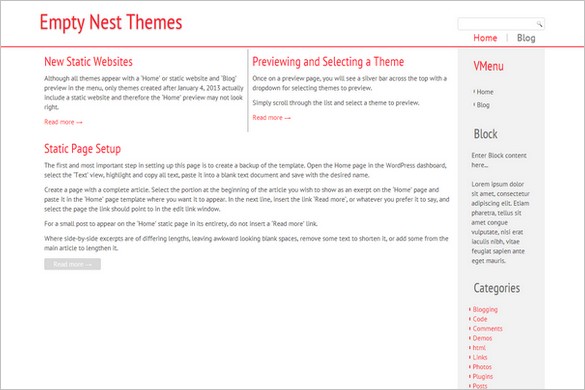 Stand Tall is a free WordPress theme with a clean and minimalistic design. It comes with magazine style excerpts, vertical and horizontal menus, Google fonts and much more.
» Full Details & Download | Demo
Classic ChalkBoard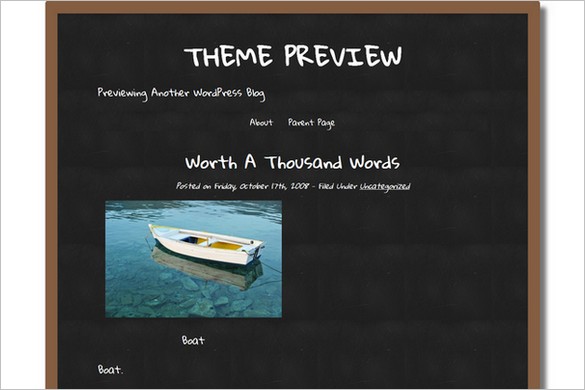 ChalkBoard is a free WordPress theme that looks like a traditional classroom chalkboard complete with eraser and chalk. The theme is set up to work with Yoast's SEO plugin.
» Full Details & Download | Demo
Whispy
 Whispy is a great looking three-column lime-ish free WordPress theme tweaked and optimized for improved SEO performance. This is a theme with a clean and elegant design.
» Full Details & Download | Demo
Latest posts by Artem Pavlov
(see all)