Today we have picked out some really great free WordPress themes from WordPress Themes Directory that we hope you will like. It is not always easy to find good themes of high quality with great design. But we believe that these free WordPress themes will give users the availability to-use-these themes on their sites to create an awesome online presence. Today we are featuring a list with five themes that are suitable for a variety of site types. Cheers!
5 New Awesome Free WordPress Themes
Quintus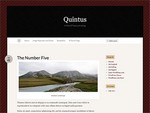 Quintus is a free WordPress theme from Automattic that comes with great look and typography. This is a theme with room for a lot of customization and great features.
You can easily change backgrounds, header images, menus and the option to publish short aside posts. » Download | Demo
Simplify
Simplify is a CSS3 powered and great looking theme for small business companies. Customizable background and other options will give the WordPress driven site an attractive look.
Simplify is stylish and elegant and theme which will be adjusted automatically with all smart devices. » Download | Demo
 Forever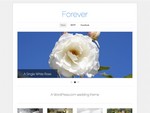 Forever is another great free WordPress theme from Automattic. This is a theme with clean and bright design with a lot of cool features and options that will give your blog an attractive look.
Showcase and promote your creative photos or other inspiring content the best way possible with this theme. » Download | Demo
 PersonalTrainer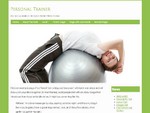 PersonalTrainer is a free WordPress theme that is perfect to use for training studios, health clubs, fitness blogs or other health related websites. This is a elegant and colorful beautiful theme.
PersonalTrainer comes with responsive design so it will look great in small screen or on a large desktop screen. » Download | Demo
Reddle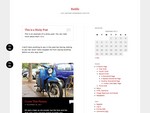 Reddle is an elegant free WordPress theme with a minimal but yet beautiful look. This is a theme that will put your content in focus in stylish way.
Reddle comes with a great look and feel, and you can create awesome article and posts with this theme. » Download | Demo
Looking for more free WordPress Themes? Check out our category – Free Themes.
Latest posts by Artem Pavlov
(see all)