If there is one thing that can make it or brake it in terms of conversion when reading a post, that has to be a clear call to action or CTA. This component is fundamental yet many times forgotten on some articles.
A call to action is a clear enough statement typically mentioned at the end of a post where the author invites the reader to do something by giving a clear instruction; the best CTAs are those with simple and short words that explain what is going to happen once they click: buy, get it now, click here for access, and so on.
The idea is to add these CTAs as obvious and shining as possible; the best way to do this is using buttons, and if you want to discover how to add amazing CTAs to your posts in the form of buttons stay here, as I'll let you know about a free tool that can help you to do this.
Adding buttons to your posts as CTAs is a clever idea to convey a message to your readership, the problem is that designing these buttons and creating the HTML and CSS code for them may not be as easy as you think, that is why I believe that this amazing tool called MaxButtons can help you a lot to create professional and beautiful buttons with the text of your choice.
This plugin is super easy to use and it allows you to preview how the button will be displayed. The colors and design are pretty customizable and once that the button is created it is very easy to add them on the post without the need of code.
How to use MaxButtons WordPress plugin effectively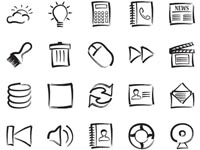 The best way to use this plugin is to create those buttons with shining colors and simple calls to action. Once that the button is created, it must be placed on a part of the post where the visitor may be ready to make the move, so it is critical to still do some marketing and then add the button as a climax, this way the click will occur naturally and the chances to convert will be increased.
Here I want to explain with more detail why this tool is an amazing plugin that is a must try for anyone who is looking to increase conversion rate.
Effective: This depends of course on how good your marketing is; if the button is not placed on the right spot then its effectiveness can be decreased. I have noticed that when you place the button right after a paragraph that invites the visitor to make the move, it typically happens.
Easy to use: Creating the buttons as well as adding them to the post is very easy to do. The plugin requires no configuration at all and it takes you through a very creative process as the customization of the shape and colors of the buttons is pretty fun and entertaining.
Free: The first time that I used this plugin I could not believe that it was free as it offers a lot to the user. After investigating a little more I discovered that there is actually a paid version of the tool that costs 15 USD, this one allows you to add icons to the buttons, a second line of text, and much more customization options.
These three aspects make this WordPress plugin an amazing one and even the free version is enough for most people.
What are current users saying about this plugin?
Here I want to show you some of the actual messages and reviews from current users; these and more comments can be found at the WordPress.org website.
Works great! Pretty simple to use and customize, especially for beginners

Very few plugins work exactly how you dream them to work. This plugin has every single custom element you could imagine to help you easily point and click your way to professional looking buttons. Look no further. Plus, the developer replies to support help here within hours of posting. Well done!

This good looking, effective, and highly customizable button worked great for me, a web design novice. It would have been excellent as-is, but when I wanted to try moving its position to overlay on top of an image, I failed. However, I was blown away by the immediate, knowledgeable, patient, and persistent customer service I received by MaxButtons through the WordPress forum. My hand was held until the issue was resolved, and I am so completely satisfied with the end result. Thank you, Maxbuttons!
Start using MaxButtons today and convert more visitors into customers
The one thing that I can recommend you to do is to start using the free version of this plugin and see if it fulfill your needs. If not you can always ask for support to the plugin developers as they are always looking for ways to help their users. In case that you need a more advanced tool then the paid version might be what you are looking for, the price is very reasonable and it adds even more flexibility to display messages using professional and beautifully designed buttons as calls to action.
To Your Online Success!
 About the author: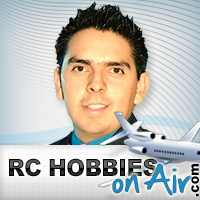 Jose Lozano is a successful online publisher who owns a website dedicated to RC flying toys. In order to convey more sales and increase conversion rates he uses different tools and plugins, as in everything some are good and some are better, the fact is that MaxButtons really helped Jose to get more clicks for specific toys such as an RC mini helicopter and the Blade Eflite mQX quadcopter.
Latest posts by Jose Lozano
(see all)