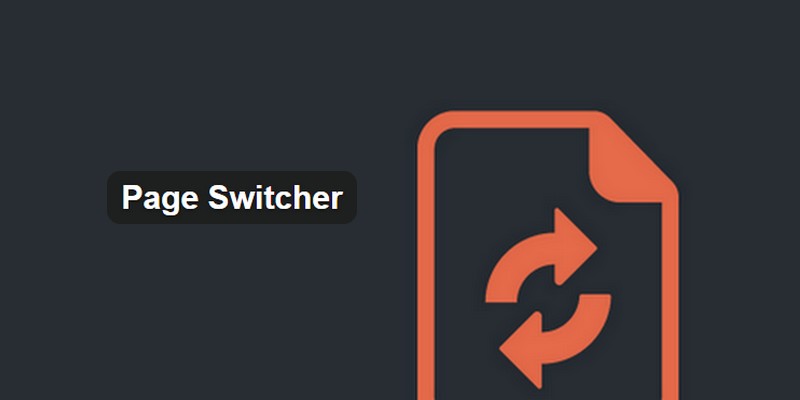 When we're talking about WordPress and how we work on a daily basis, we mostly talk about free and premium themes, responsive design, best plugins for stop spam, how to increase speed and display media and images in the most attractive and best way.
You surely often read about these topics on your favorite blogs, right?
There is nothing wrong with these articles, on the contrary. But sometimes we forget about the little details. These small things that can simplify your daily work a lot.
We often make all things according to our habits. When you log into your WordPress admin dashboard, I'll bet you are doing things like you always done before. Am I right or?
I am doing exactly the same. I follow my own patterns every time I work in WordPress.
Because it's convenient.
It's difficult to break patterns
What I mean is there are a lot of nifty little tools you can use in your admin dashboard to both speed up procedures and facilitate your everyday work and there are many other blogs that have written about and listed a lot of great and useful tools for every WordPress admin to use.
Some tools mentioned are the Reveal IDs, Simple Page Ordering and Posts To Do List. Nifty tools for managing small but importing features. There are several other neat plugins to simplify and make your life a little easier when you're working in your WP dashboard.
A useful little tool that can be very helpful if you use and have a lot of pages on your WordPress website is a plugin named – Page Switcher. This is a plugin for pages, not posts. With Page Switcher, you can easily change or switch the current page to other pages from the WordPress admin dashboard and the editor to save time. No more browsing and searching for the pages you want to edit.
Let's take a look at how the Page Switcher plugin looks like and works
The first thing you need to do is install the Page Switcher plugin.
Automatic installation of Page Switcher:
Login to your WordPress dashboard.
Navigate to the Plugins menu and click Add New.
In the search field type "Page Switcher" and click Search Plugins.
Once you found Page Switcher, simply click "Install Now"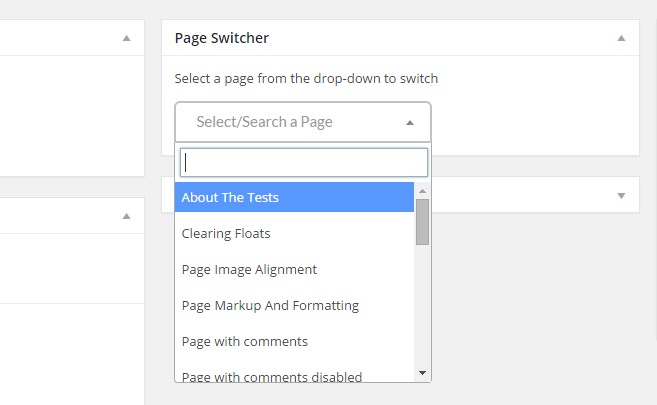 Once the Page Switcher plugin is installed you find a search widget in your WordPress dashboard making access to your pages a whole lot faster. Just start typing the page name or scroll in the scroll bar for the page you want to work with.
This is a fast and easy management of pages.
If you are already working with a page and you want to change page quickly, there is a sidebar widget that allows you to seamlessly switch page with a click.
That's all folks! Simple, right?
Wrapping up
There are many must-have plugins that you need for your WordPress website. The Switcher is not one of them. But as I mentioned earlier, there are many little nifty tools (plugins) that can both simplify and speed up your work when you're working in your admin dashboard.
If you want to break your old habits and work in new ways and directions, then Page Switcher can be an effective way to work with pages. The plugin is very easy to manage, and you don't need to do anything except install Page Switcher and it works right out of the box.
I hope you find this plugin useful and you have a great and new management of you pages in WordPress. Take it for a test run and let us know what you think.
Latest posts by Artem Pavlov
(see all)