UPDATED: 21/09/2023
Dark WordPress themes offer a contemporary and captivating design approach. These themes, characterized by their dark color palettes and dynamic contrast elements, bring a striking visual appeal to websites. They find their best fit in diverse niches such as photography portfolios, tech blogs, gaming communities, and fashion or entertainment sites, adding an immersive touch. Their adaptability and aesthetic appeal make them a favored choice for crafting remarkable online platforms, ensuring a memorable user experience that aligns with contemporary design trends.
We have created a list of best available Dark WordPress theme available right now, have a look:
Astra, a widely acclaimed WordPress theme, is celebrated for its flexibility and top-notch performance. It boasts a dark theme option characterized by its sleek, customizable design with dark color schemes. This makes it an ideal choice for crafting sophisticated and visually striking websites. Astra's dark features empower website creators to fashion elegant and immersive online experiences, perfectly suited for showcasing creative portfolios and tech-related content.
The Neve WordPress theme stands out for its agility and adaptability, renowned for its rapid performance. Its dark theme variation offers a chic and customizable design, featuring dark color schemes for a contemporary appearance. Neve's dark mode features make it an excellent choice for designing visually captivating websites, especially well-suited for portfolios, technology blogs, and artistic endeavors.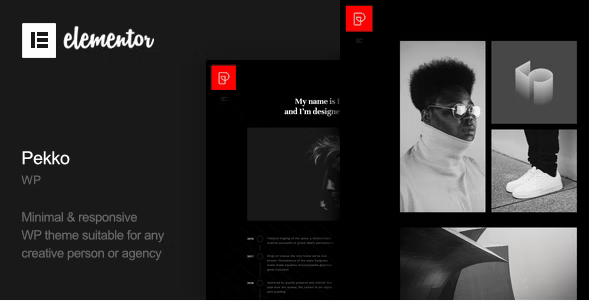 Pekko, the Minimal Dark WordPress Theme, boasts a contemporary and minimalistic design, tailored for creative professionals and bloggers. Renowned for its clean, user-friendly interface, it offers extensive customization possibilities. With Pekko, crafting a distinctive and visually appealing website is effortless, ensuring your online presence stands out uniquely.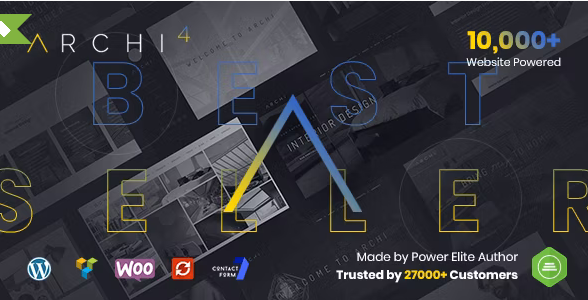 Archi Dark Theme is a visually captivating and elegant WordPress theme. It's designed for architecture and design enthusiasts, featuring a sleek and dark aesthetic that accentuates architectural visuals and projects. With its responsive design and versatile customization options, Archi Dark enables users to craft stunning websites that beautifully showcase architectural excellence.
Paperio is a robust WordPress theme designed specifically for dark-themed websites. It exudes style and sophistication, making it ideal for blogs, magazines, or portfolios seeking a mysterious and elegant aesthetic. Paperio stands out with its versatility and user-friendly customization options, enabling creators to fashion captivating and unique dark-themed web content.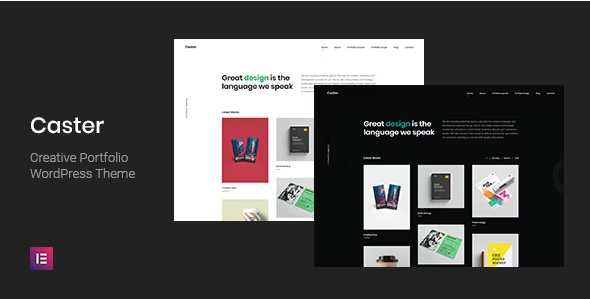 Caster WordPress Theme is an exceptional option for dark-themed websites, offering a captivating and immersive design tailored for creative endeavors. With its intuitive customization features, Caster empowers users to create unique and visually striking dark-themed websites that leave a lasting impact.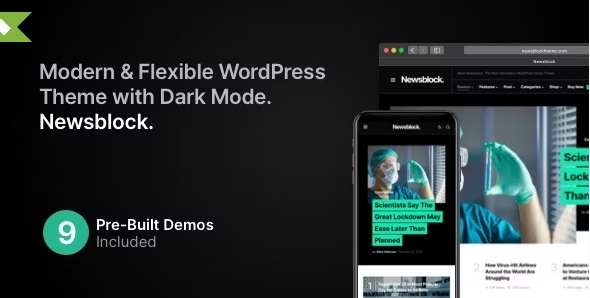 Newsblock WordPress Theme is a multifaceted and contemporary template crafted for news and magazine websites. It provides a clean and user-friendly interface, offering customizable elements for effortless creation of professional and engaging content. Featuring responsive design, amazing dark mode and diverse layout options, Newsblock guarantees an attractive and informative online presence.
SwissEagle WordPress theme epitomizes a seamless blend of elegance and functionality. Designed to cater to a diverse range of websites, it seamlessly combines a stylish aesthetic with user-friendly features. SwissEagle empowers users to effortlessly establish a polished and versatile online presence, making it an ideal choice for businesses, portfolios, or blogs in pursuit of a modern and professional appearance.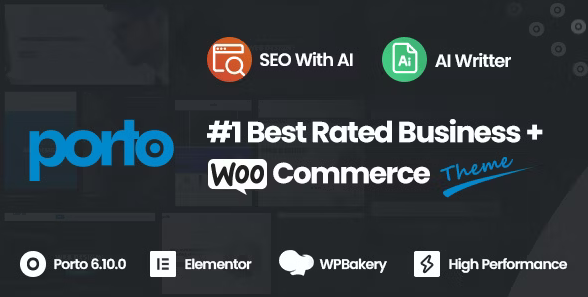 The Porto WordPress Theme, designed for dark mode, stands out as a visually captivating and feature-rich template. Tailored for websites that embrace a dark aesthetic, it offers a sophisticated and immersive experience. With a wealth of customization options, Porto empowers users to create distinctive, visually appealing dark-themed websites, ideal for businesses, portfolios, and creative endeavors.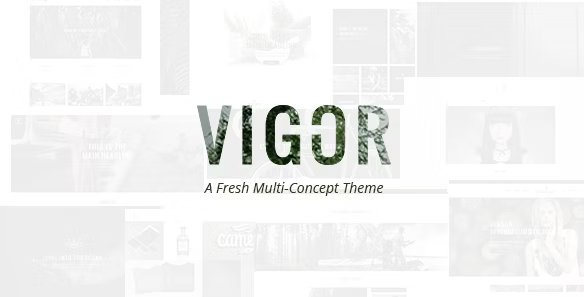 Vigor, the Vintage WordPress Theme, seamlessly marries nostalgia with contemporary functionality. Tailored for those desiring a classic, retro-inspired online identity, it boasts an enchanting design complemented by modern customization features. Vigor empowers users to effortlessly craft distinctive and visually captivating vintage-themed websites, suitable for a wide range of creative and professional endeavors.
Nimbo WordPress Theme is a versatile and dynamic template designed to empower users with creativity and flexibility. With its modern design and extensive customization options, Nimbo enables the effortless creation of captivating and unique websites. Ideal for various purposes, Nimbo offers a user-friendly experience to bring your digital vision to life.
Rubenz is a robust platform for displaying artistic work. With its sleek design and AJAX technology, it ensures a smooth and immersive user experience. Loaded with customization options, Rubenz empowers users to craft captivating portfolios and bring their creative visions to life on the web.
Latest posts by Artem Pavlov
(see all)