Dark WordPress Themes have a unique and deep effect which is why there is a giant fan base for it. The dark themes make use of the shades of black that make the website attractive but also highlight the important content of the website.
Black is striking and is chosen by the bold. Everyone from corporate businessman to a passionate photographer to a mysterious writer, all prefer to create clean and bold designs that reduce distractions and eventually increase the focus on what matters to them.
Dark Themes help in invoking the customer's interest because of enigma hidden in the dark colors. Apparently with so many benefits of Eye-Catching Dark WordPress themes, you would be interested to know which ones are suitable for your niche. With 2016 approaching, it's high time to consider latest themes of 2016 along with dark WordPress themes of 2015 for your online story this year:
Monospace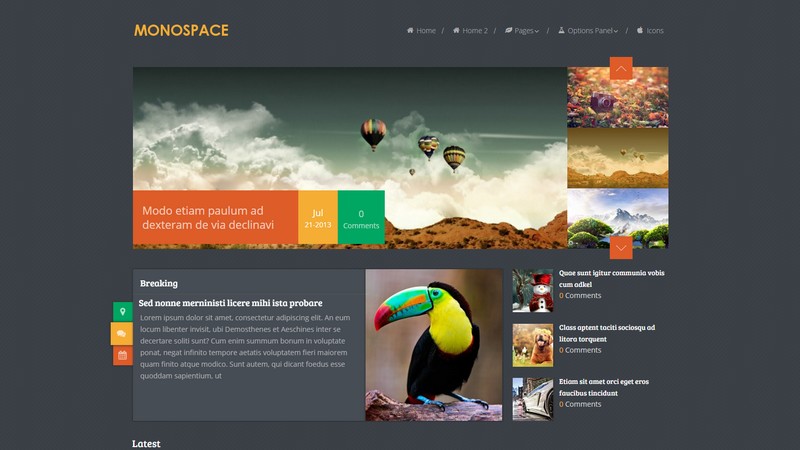 Monospace has a very interesting thumbnail header/slider on the top right side. With so much to pick from, it offers great choices for colors, fonts, backgrounds, custom widgets etc. It is a fully customizable theme which gives you the liberty to bring the best out of it through your creativity. It gives you global support by providing the translations. Not to miss, it also provides the lightbox feature which lets you display your photos in the best manner. Also, do not worry about the rankings as it is SEO optimized.
Motive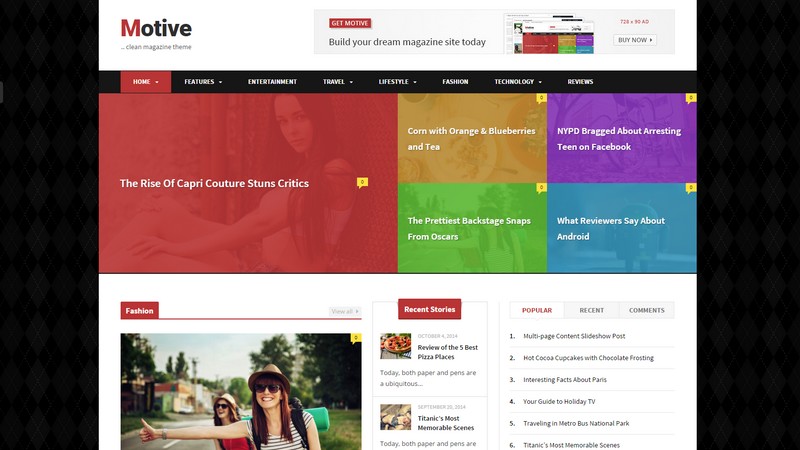 The parallax background feature of the Motive theme is truly amazing. You can call it as the show stopper. The Motive Theme is a clean and robust theme which gives you the choice of two website styles. It also provides you with Revolution Slider which is also a premium plugin and is basically used to create awesome animations. Motive is meant for the classy people and you cannot avoid having a look at this.
Vignette
Vignette would be your best mate if you love taking photos and capturing videos. This theme gives you the power to enable or disable the desired functions. It is SEO Optimized so the ranking is no more a headache to you. It provides you with various layout options to display your work in a unique way every time.
Maddux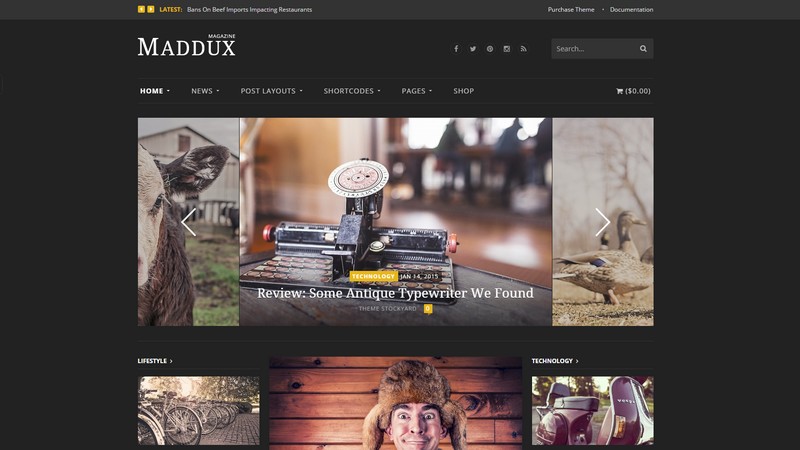 Maddux theme is made for news and magazine websites due to its greater inclination towards displaying the content in style. With Maddux you get a shortcode generator, integration of WooCommerce and innumerable sidebars. Along with a long list of custom widgets, branding options and custom backgrounds Maddux also has the localization support.
Talent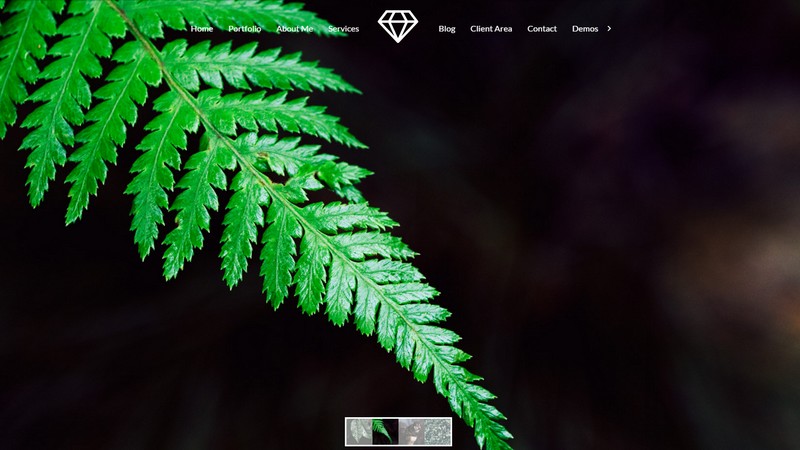 All the photographers out there do not miss on this one. This is a perfect choice for your photography website/blog. What makes it outstanding is its too less functioning. You only need to scroll horizontally and view the photos. There is no distracting stuff other than the awesome photography. The full screen image slider gives extra clarity and visibility of the masterpieces captured by your camera.
StyleShop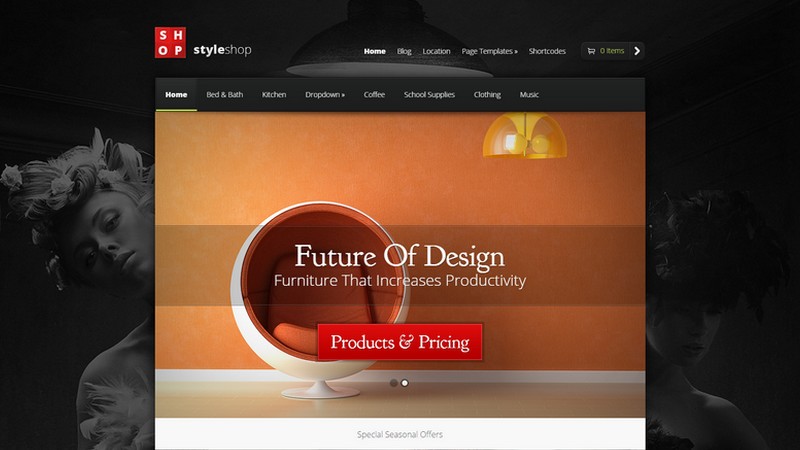 It is an ecommerce theme which gives a classy look to your online store. With simplicity in design and ability to add custom text widgets Styleshop is a popular choice. Redefine the whole shopping experience with Styleshop.
Unik
Unik is one of the most awesome and creative themes. With so many cool features like sticky menu, Parallax, smooth transitions, neat CSS3 animation, image lazy loading, etc. Unik provides an unforgettable user experience. Be it any domain, Unik can be the best option for all.
Khore
Khore theme is a must have for the event organizing companies. It provides you unique features and has the plug and play functionality. Due to this, your website gets ready in just a matter of few clicks.
Elesoft
It is a business showcase theme which offers you a great deal of features. Its full-width slider lets you have a clear visibility of the posts. It is completely responsive and also has a built-in Flex Slider. You can customize widgets and add as many sidebars as you want to.
Kontrol
This theme is for all the music and the event industry people. It offers both discography management as well as event management. It has 6 types of content namely; slider, artists, discography, events, galleries, and videos. Like other awesome WordPress themes, Kontrol is also SEO optimized and provides custom widgets.
Community Pro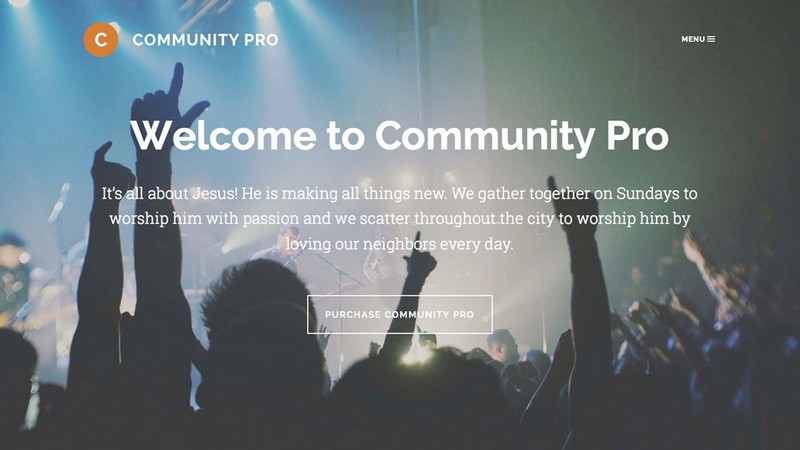 It is for the ones who do not go by the rules but create their own. With dark blue color theme, Community Pro theme gives its user a sense of uniqueness and superiority. It provides cutting edge animation features and a multi-layout functionality. You can tweak all the color and font options. It also provides a blog template in it where the user can scribble their thoughts.
Music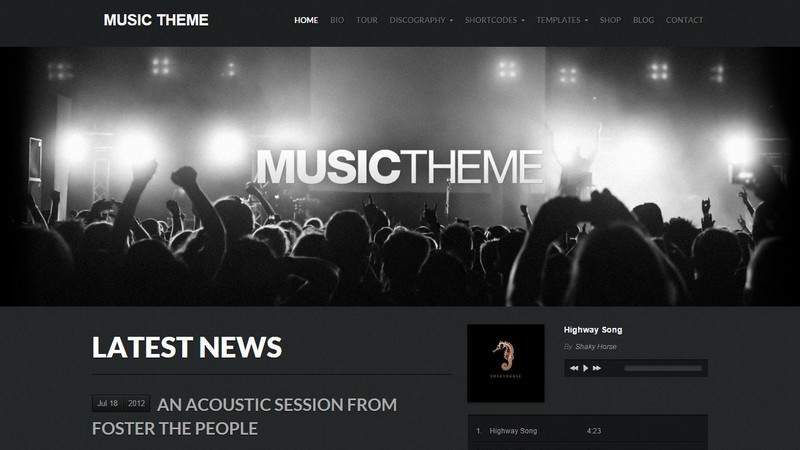 As the name suggests, this theme is for the music-lovers. It comes with a built-in music player with a default album playlist. By simply dragging and dropping you can get your website ready in no time. Wherever you are going to rock, promote it via your website using the Music theme.
Videozoom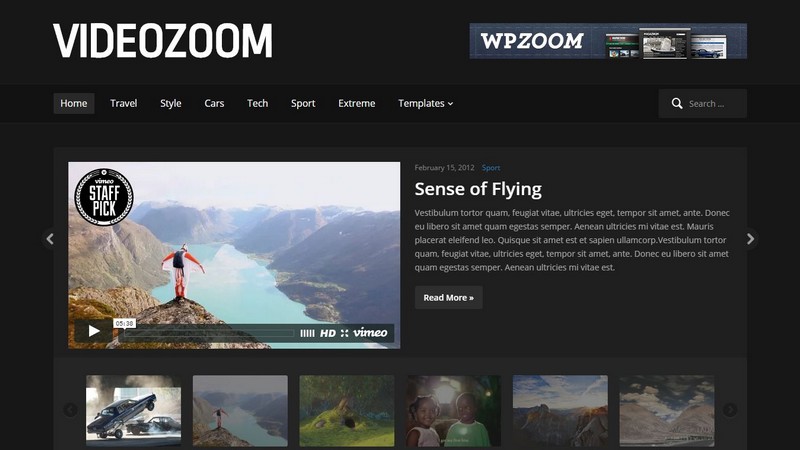 Anyone planning to have a video blog, well Videozoom is what you should go with. It offers all the video blog options like automatic video thumbnails, video sliders etc which goes perfectly in sync with its design and purpose. Other than that it also has localization support, it is SEO optimized and offers one-click widget install.
Lumos
Lumos is a responsive theme that comes with the easy drag and drop builder to customize the website. You can pick up your options from a variety of colors and fonts. You can choose between a single page layout or a multi-layout.
Aspire
Being 100% responsive, Aspire is a dusky theme that gives a subtle look to your website. You can use this theme for any of your niche and interest. Integration of Woocommerce gives you the ability to sell your merchandise via this elegant theme of WordPress.
Melville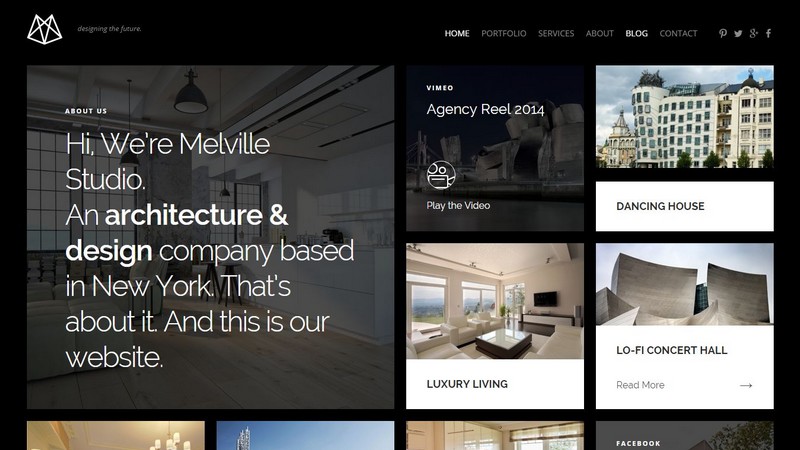 This is a theme for the people who build their and others' dreams, Architects. Melville lets you add your past experience and achievements in a filterable portfolio. With the grid layout, you can view all the pictures and the content in a mesmerizing way.
Rexus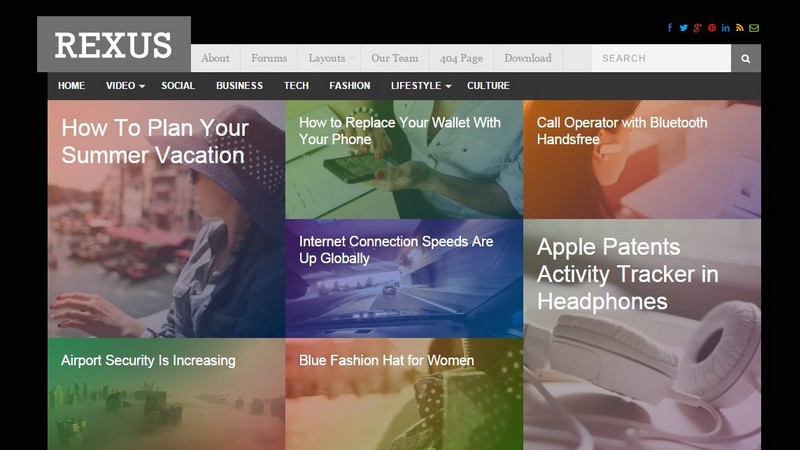 Rexus is an artist theme. It displays not a single but two grid layouts. You can recreate your website every time you feel like with Rexus. Too much style gives you plethora of options to present your ideas in unique manner each time. It is translation ready and can be used for making the website globally reachable.
The Luxury
People who never settle for less will go with The Luxury theme as it provides the luxury services. It has a page builder in it for creating pages easily. Also, there is master slider and a scalable container. It is integrated with WooCommerce and is also SEO Optimized. Its powerful admin section lets the user have full command over the website.
Xone
Xone is a one page wordpress theme. However, you can add multiple pages if you want to. Xone gives the personal touch to your website. This theme also supports audio and video formats along with the cool features such as bullet navigation, background parallax video etc. It also provides the collection of awesome fonts and backgrounds.
Blackfyre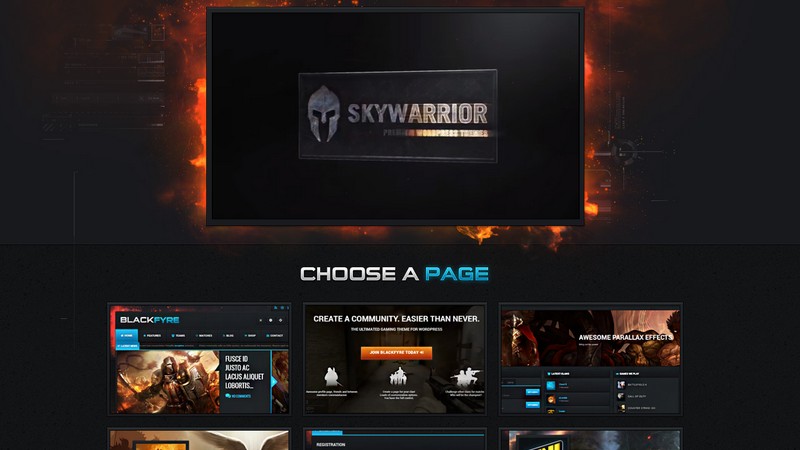 Gamers cannot let this go. Blackfyre is the perfect theme for the gaming websites. It has a visual composer and Buddypress integration in it. It lets the users create profiles and sharing their gaming experiences. It also has Woocommerce integration in order to sell the relevant merchandise through the website.
These were the top 20 Dark WordPress themes. Depending upon your area of interest and your niche you can decide which one to go with. Certainly make a choice that is best for you and your target audience.
Author bio:
Rachael Wright is a passionate blogger, she is associated with 6S Digital Marketing Solutions, a digital marketing company and loves to write about marketing, WordPress, blogging, SEO and technology. Follow 6S Digital Marketing Solutions on Facebook.
Latest posts by Artem Pavlov
(see all)