Videos add value to the content present in your website. It is a much more expressive means to convey messages and ideas to the viewers. However, integrating a video to an existing site or creating a website where viewers will be able to streamline videos will not be an easy task. Moreover, setting up a video blog is quite difficult as plenty of videos are updated on the posts present in such websites. This genre of websites requires special programming which only expert and skilled programmers having in-depth knowledge can develop. However, there is also an easy way out of this complicated problem.
The webmasters also have the option of using the premium WordPress themes for launching websites with video streamlining capabilities. These ready to use templates are developed by skilled professionals and can be customized according to the needs of the webmaster. The use of these premium themes will make the work of the developers much easier as well as faster as they need not program the website from the scratch. However, this genre of websites is not available for free download. Before buying any of these themes, the developers have the option of viewing the demonstration of the site and get all the necessary information and compare it with their needs.
1. Series Theme
2. Video Addict
 » More Info & Screenshots
3. Bold Theme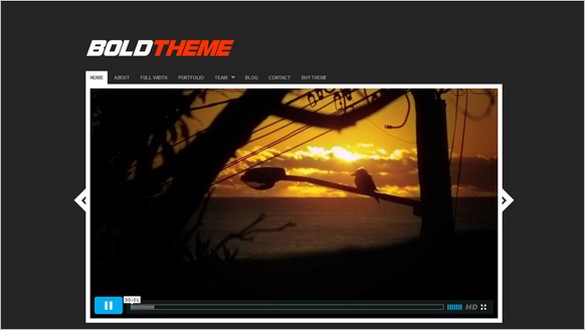 4. Invictus
5. Black Label
6. Azione WordPress Video Blogging Theme
7. Blocco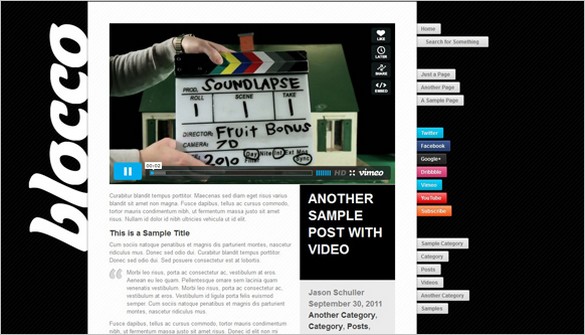 8. Complexity
9. Debut
10. eVid WordPress Theme
11. Hoon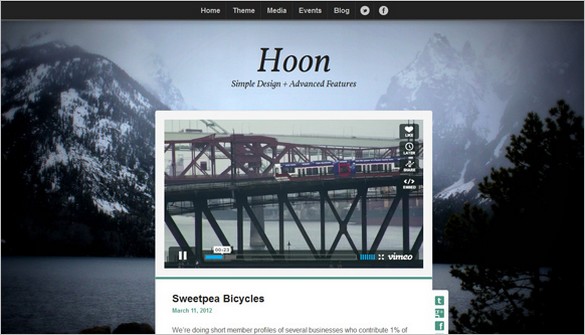 12. deTube
13. Premiere
14. Responsive Visual
15. Soundcheck
16. TV Elements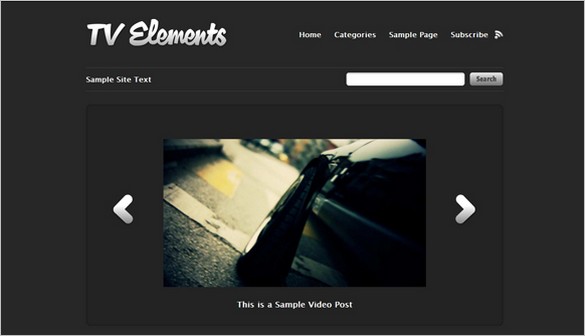 17. Verbage Theme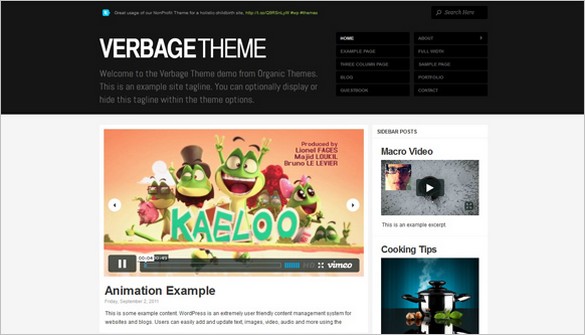 18. Video Plus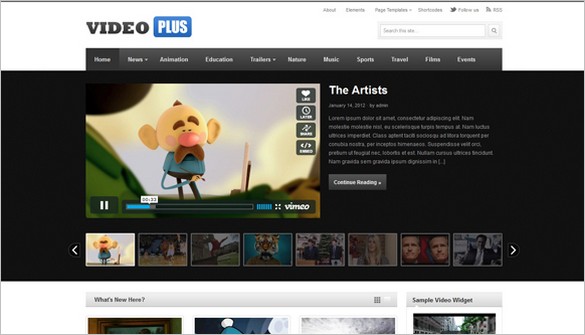 19. Videozoom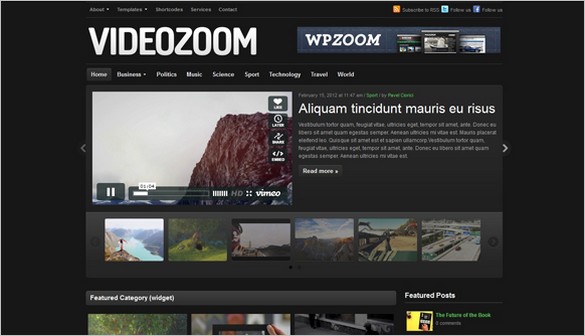 20. Vidley
In this post, the readers are going to come across twenty premium WordPress videos themes which have been quality tested by us. Since WordPress is a proven platform, the users need not worry about the user interface of these templates. Enjoy!!
Author Bio: Chris Jackson is a freelance writer at DesignCrowd Singapore, where he writes about web and graphic design trends.
Latest posts by Guest Author
(see all)