Responsive WordPress themes, or more specifically, responsive web design has become a standard for web designers with the growth of mobile phones and tablets.
In the rapid development taking place around us daily, many now have the ability to view web pages in mobile devices in the same way as in computers.
The responsive web design has made it possible for us to do it. In brief, it means easy reading and navigation with a minimum of resizing, panning, and scrolling.
5 Popular & Fully Responsive WordPress Themes
Today it makes little difference if you look at a web page in small mobile phones or wide desktop screens. But all websites and WordPress themes are not responsive and you can install a plugin or use a responsive WordPress theme to make it work. Today, we want to promote 5 popular WordPress themes with responsive design that we hope you will like and enjoy.
Avada Responsive Multi-Purpose WordPress Theme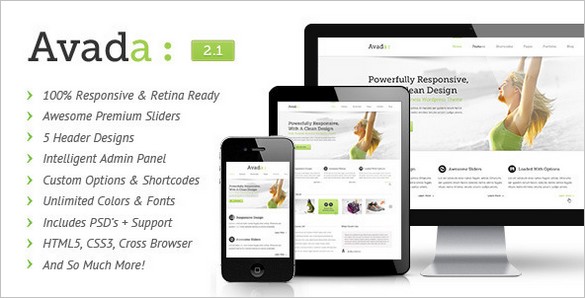 Avada is a flexible and fully responsive WordPress theme with a a clean and awesome look. You can use the theme right out of the box or customize and change it as you want..
Bigbang Responsive WordPress Theme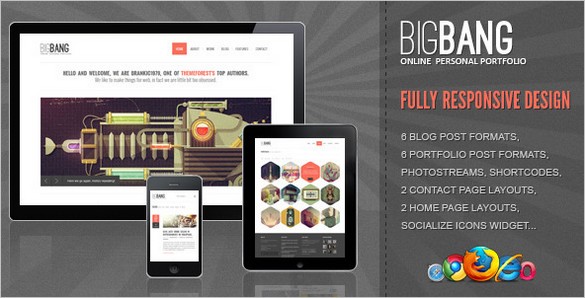 Bigbang is a fully responsive WordPress theme with tons of great features such as 2 different layouts, 6 portfolio post formats, shortcodes, Flexslider, Masonry and much more..
BUILDER Responsive Multi-Purpose WordPress Theme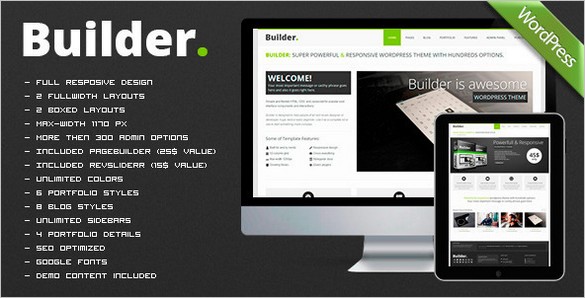 Builder is a flexible WordPress theme with clean and responsive design. This theme is a great theme for promoting products and service and are suitable for a variety of website types.
SCRN Responsive Single Page Portfolio WordPress Theme
SCRN is a great looking single page WordPress theme with responsive design so it will look awesome in any devices. This is a perfect theme to promote your work or business.
Sahifa Responsive WordPress Theme
Sahifa is a fully responsive WordPress theme with beautiful magazine style (with option to disable it) . The design is bright and perfect for news and portal sites displaying great content.
Looking for more responsive WordPress themes? Check out ThemeForest!
Latest posts by Artem Pavlov
(see all)