Do you want to build a high quality website that can completely represent your business and make people want to use your products and services? If so, you have to find a good WordPress theme for that.
There are many WordPress themes that you can choose, but if you want to build a website for any niche, then you should choose a multipurpose theme for it. This is because a multipurpose WordPress theme is a type of theme that has been optimized for various types of business. Some of the multipurpose themes also have the integration with popular eCommerce services, making it easier for you to sell your products on your website.
Another thing that you have to pay attention is whether the theme can be easily customized or not. Of course, there are many themes out there that offer a lot of customization options, but you have to pick the one that offers the most flexible customization options for your website. It means that you can tweak your website the way you want it to look and function, in the simplest and easiest way.
What is Relia?
Relia is a professional, responsive, and multipurpose WordPress theme provided by Smartcat Design, which can be used for various types of websites. Whether you want to build a fashion website, personal blog, magazine-style website, eCommerce website, one-page product landing page, or any other type of websites, you can do it with this theme. The highly customizable options that are available in this theme allow you to tweak the appearance of your website according to what you want it to look.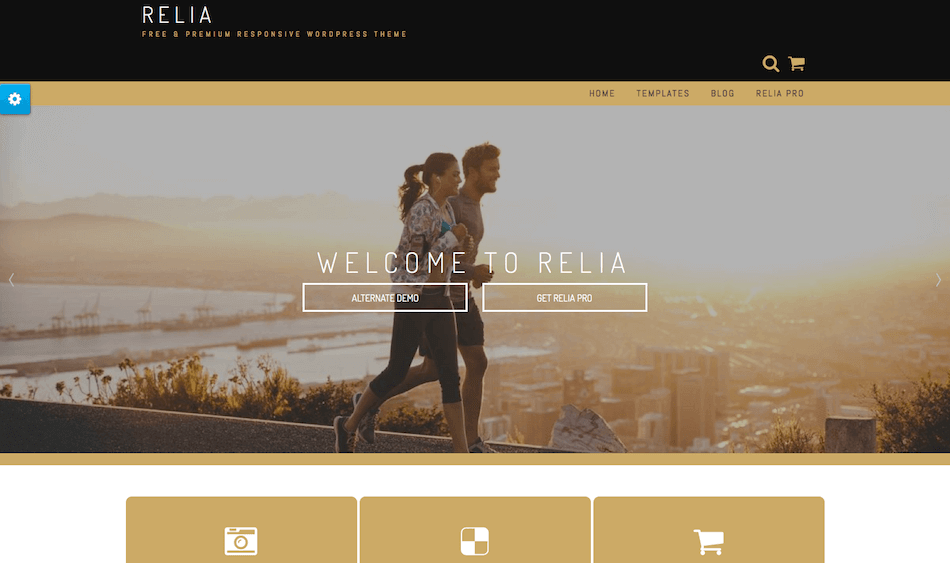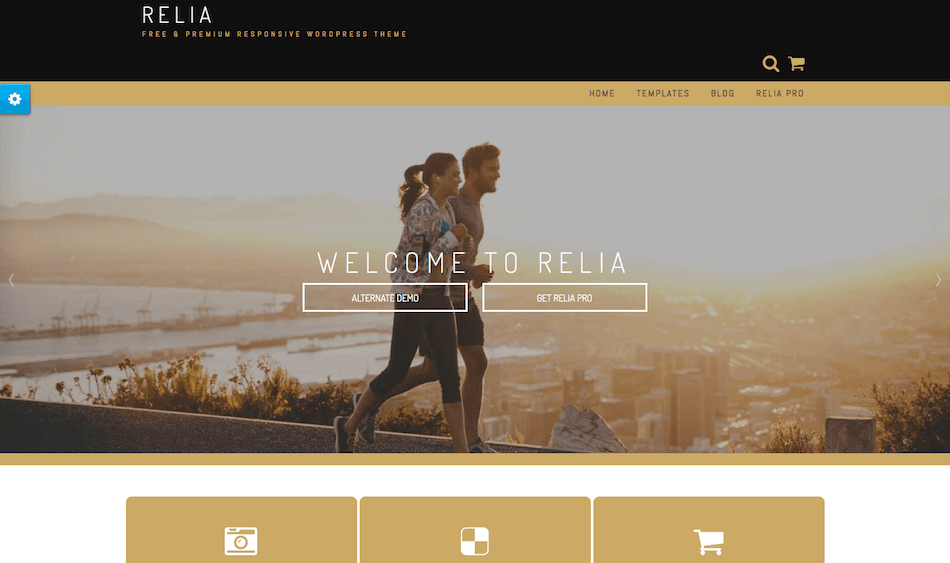 The best feature that is offered with this theme is the WooCommerce integration, which makes it easy for you to turn your website into an online store, allowing people to buy your products directly from your website. With this integration, you don't need to create a separate online store website for your business, because you can do it all in your main website. Just sell your products, and all the transactions will be handled nicely by the WooCommerce platform.
The nice and modern design of this theme also provides a good professional look for your website. This is another feature that will make your website look more reputable, as well as more interesting for your visitors. The parallax scrolling effect will ensure that your website visitors will keep getting interested in your website while they scroll the page down. There are various web elements that you can use on your website, and you just need to drag and drop these web elements into your website area if you want to add more features to your website.
There are a lot of features offered with this theme, including:
Fully responsive design
Parallax scrolling
WooCommerce integration
More than 600 icons to choose from
Tile-grid blog layout
Full-width front page
Multiple color skin options
Left and right sidebar
4 widget areas
Social media links
And a lot of other features that are offered in this theme.
Main Features
Since there are many features that are available in this theme, I will pick some of the most important features of this theme, and explain each of them briefly.
Fully Responsive Design
The fully responsive design of this theme allows your website to adapt its layout in any screen size, which means that your website will still look good even though it is accessed from the devices with a smaller screen size.
Parallax Scrolling
The parallax scrolling effect of this theme helps to create a smoother and more interesting page scrolling animation for your website.
WooCommerce Integration
The WooCommerce integration available in this theme helps you to sell your products easily on your website, without the need to install any additional eCommerce plugin.
More Than 600 Icons
You can choose more than 600 icons that you can use for your website, in order to keep things interesting and unique for your website. These icons can be used for various things, including buttons, links, and navigation.
Tile-grid Blog Layout
The tile-grid blog layout allows you to create a blog within your website, with an interesting grid-style blog home page to encourage people to read your blog posts.
Premium Theme Version
While Relia is available for free, there is a premium version available if you want to add more functionalities and features to your theme. However, the free version already has plenty of features to offer, and it is not mandatory for you to buy the premium version if you don't need to use the advanced features offered in the paid version.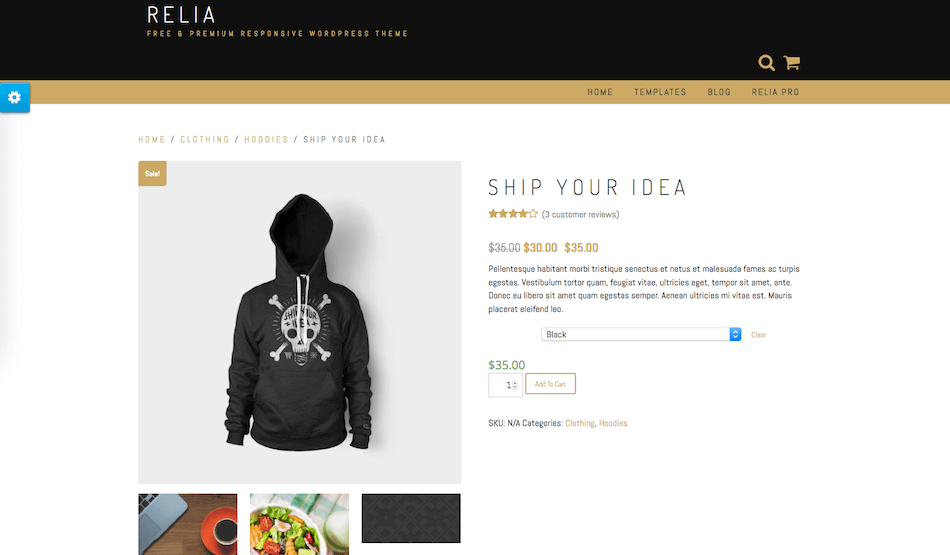 The premium version offers some additional features, such as the ability for you to add an image in your header, create an image slider on your home page, customize the colors and fonts for each web element, create more widget areas for your website, create a call to action button, and many more.
Final Thoughts
No matter what type of website that you want to build, Relia is really a reliable WordPress theme for you to choose. Here is demo of the theme with the features that are offered both in the free and paid versions, you will be able to build the kind of website that you really want, as well as customize it as necessary.
The design provided in this theme makes your website look professional and appealing. This is important, because if you want to successfully attract more customers to your business, you will need to create a good first impression on your website. This theme can do the job perfectly. The professional design allows you to gain more trust from your potential customers, so that they will be interested to do business with you right away.
So, if you want to build a successful website for your business, Relia or Relia Pro is the most recommended theme for you.
Latest posts by Artem Pavlov
(see all)