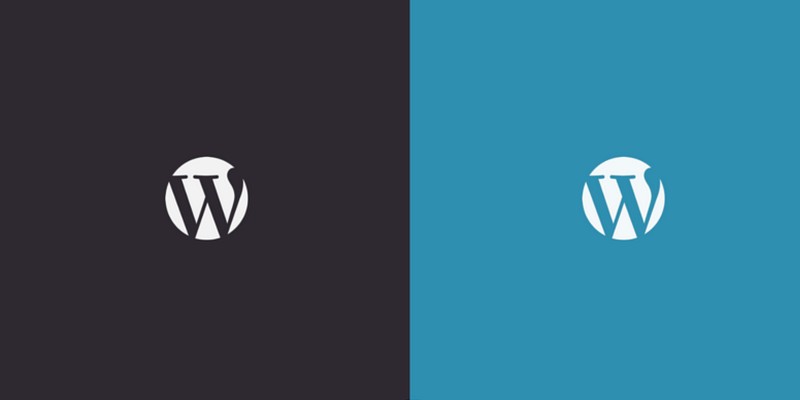 WordPress.org or WordPress.com? If you're a WordPress beginner, you'll certainly stumble across this question.
Choosing the right platform for your website is like deciding between buying one house or another — in other words, it's a life-changing decision.
It often comes as a surprise to many that there are actually two WordPresses. In short, WordPress.org is the open source WordPress "Content Management System" and WordPress.com is a free hosted version of WordPress (with several upgrades).
About WordPress.org and WordPress.com
WordPress.org is renowned for its' powerful features and flexibility. With the help of over 40k plugins, you can easily setup Adsense or eCommerce and more on your website. Also, you are in full control of your files and data right when you start, the best part is you don't even need to purchase any upgrades. In other words, sky's the limit. But along with freedom comes responsibility – you'll need to backup, update and secure your site regularly on your own.
Over at WordPress.com, a WordPress optimized host specifically designed to help non-techies build and run their own site. This means you won't have to worry about losing your data, being hacked or spammed. But to keep the service free and secured, you won't be able to fully monetize or use external plugins (unless you are one of their VIP clients, for $3,750/ month).
WordPress.org vs WordPress.com
While you might be tempted to just go with the free WordPress.com option, you'd quickly run into limitations such as having limited storage space, or not being able to fully monetize your site (unless you choose to upgrade). On the other hand, the powerful customizable self-hosted WordPress.org certainly requires more technical knowledge and dedication.
To find the perfect platform for you, this WordPress.org vs WordPress.com infographic by Bloggingthing.com below helps visualize the essential differences between these two WordPresses.
Check it out.
Infographic by Bloggingthing.com
Author Bio
Anh Nguyen is the founder of Bloggingthing, a space that supports bloggers' growth. He's also a minimalist who's crazy about design and content quality.
Peter is the founder of WP Daily Themes. He is a big fan of WordPress and loves to write about WordPress, themes and plugins. You find him here at WP Daily Themes all the time! Cheers!