There are no ironclad rules to marketing, but there are trends we are compelled to fall in line with. And using mobile apps to connect with the customers is a trend that has of-late been swinging a whole lot of benefits in the direction of businesses – big and small.
The only reason mobile apps have found themselves in the center of attention is their accessibility and the fact that mobile phone usage has inflated beyond the need to have some sort of statistics around them. We can't leave our homes without them and so, when a brand tries to sell us its offering through these devices, it's impossibly hard to ignore them.
Now, you aren't here to listen to us doling out sermon on how mobile marketing has burst into the scene with such great vigor. Rather, the post is for the webmasters who are running their sites on WordPress and are looking for a more efficient way to connect to their mobile audience.
Of all the methods, transforming your WordPress site into a real-time mobile app has some rich pleasures for your business. A few years back, even the thought of it was enough to make you repel the idea, simply for the intricacies involved. But thanks to the leaps taken by web and mobile technology over the years, the process has been made approachable for those without any coding experience or with a slim budget.
To Begin with, There are Free App Builders
Validating the advancements made in the mobile web domain, the free app builders have given the not-so-tech-savvy folks a way to create apps without knowing a whole lot of stuff about coding in the first place. All you got to do is input your site's HTML, CSS and JS and the tool will do the rest of the job of turning the site into a perfectly workable app. The icing on the cake is that it can simultaneously create apps for multiple platforms.
There isn't any complicated setup here. The approach is straightforward. The homepage of your website presents itself as an app. As soon as a user taps the app icon of your site, they are directed to the mobile version of your website, which basically displays what it will to a user who is accessing the site via the phone browser. And this tells us one thing – your website has to have mobile compatibility.
Mobile Friendly Website is the First Requisite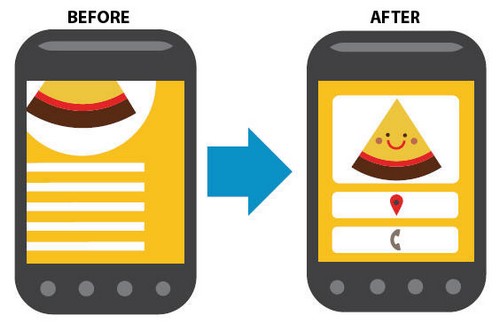 A website that doesn't fit itself to the smaller screens of mobile devices or is non-compatible with the platforms of the likes of Android and iOS, you are only going as far as wasting your precious time trying to build an app from your site. Optimizing your website isn't an unwieldy exercise. There are simple enough ways for you to try out. Look around for plugins for the same, and you will find plenty.
WP Mobile Detector stays true to its name and intuitively detects whether a visitor is accessing your website through a mobile phone or not. If they are, it loads the mobile theme. The app is compatible across a bevy of mobile platforms.
Or, you can create a separate mobile version of your website via the WP Mobile Edition plugin. It gives the users a choice to access which version they choose to access. Some other reliably excellent names you will hear bouncing around include WordPress mobile pack, , WP Touch Mobile and so on.
Or, if you wish to custom-create the app, here is how you do it with PhoneGap:
Building the Foundation
Android devices are most suited to test any mobile app, so that's the first thing you should have with you before you even make any beginnings.
Create a

PhoneGap Builder account

. Sweat not, you can sign up for a free plan, unless you wish to be a regular app maker.
Moving on to Creating the App Files
The real drill begins now. The root directory you are working upon should have a host of must-contain files like index.xml, config.xml, a bunch of icon files and so on. Besides them, it will also be a lot of help to you if you have a res directory.
Now we move on to creating the icons. There are again various image processing tools available for the same. Just keep in mind that the end-file should be from the formats like jpg, png and psd. Some of the most recommended tools you can pick from include iOS app icon kit,, iOS 7 app icon template, App Icon Generator, iOS icon template, etc.
Making Some Configurational Changes
There are a bunch of changes we need to make – like altering the widget@id, name, author and some other listings. The config.xml file is already coded to be compatible across multiple platforms. So, we really don't have to be bothered about it.
Building the App
Everything uptill now was just a smokescreen. Now begins the actual process of building our mobile app, and you begin with signing into your PhoneGap account. If you have signed in using Adobe, you need to upload the zip file and upon carefully studying your data, the tool you are using will chart out the specifics of the app you are aiming to build. If you are okay with the specifics, you only have to hit the button "ready to build" and there you go – the process begins.
The app building procedure, after taking its time, will lead to a final product that can be tested by you on your device by clicking on the Android icon. If you do not find any icon, re-run the process right from the ground up.
Once you are assured after running all the tests that your app is working fine, you can bask in the glory of your first ever app, which happens to be a way for web users to more intuitively connect to your website. There are alternatives to this method. Let's save them for another day!
Author Bio:

Victoria Brinsley is a veteran Android developer with Appsted Ltd., where you can hire Android app programmer. You can get her assistance, to explore more about Android app development services and its leverages.
Latest posts by Artem Pavlov
(see all)