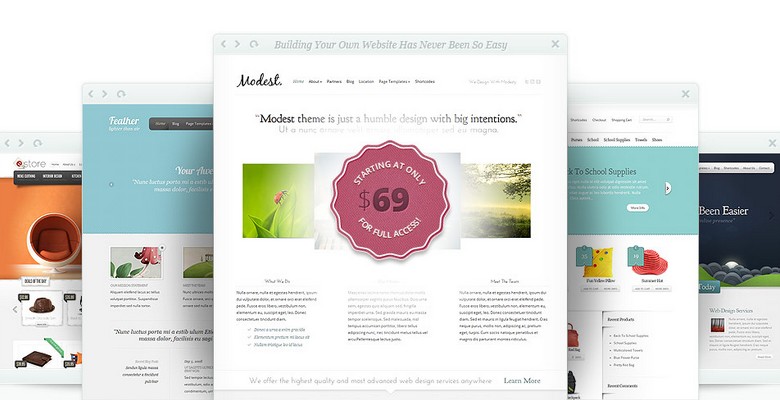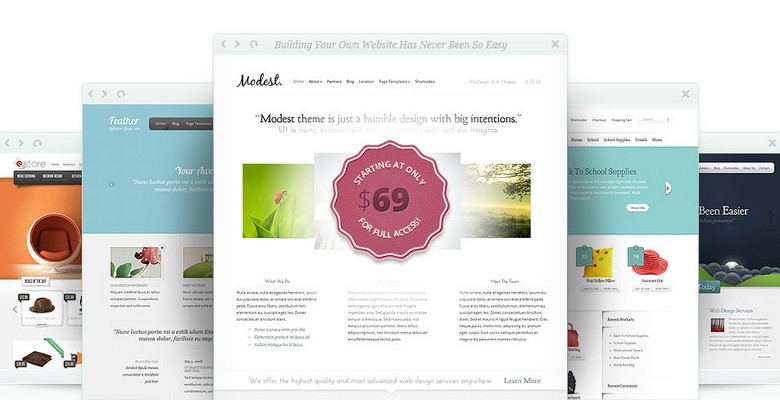 I'm pretty sure when Elegant Themes', Nick Roach, started tinkering with web design back in his tiny college dorm room, he wasn't expecting it to turn into the multi-million dollar WordPress empire that it is today. However, that's exactly what has happened.
Since he first started his small venture 8 years ago, Elegant Themes has exploded into a team of over 30 members and has a growing number of close to 300,000 loyal customers.
I've been fortunate enough to be one such team member for Elegant Themes and it has been great to be in touch with such a great community and high-quality team.
In the past year that I've been working as a writer for the theme shop, there have been a lot of changes and additions to Elegant Themes that once again blasted Nick's WordPress theme shop into the digital stratosphere.
How New Themes and Plugins Made Elegant Themes A Force to be Reckoned With
Since their initial launch, Elegant Themes has been working tirelessly to create and release new and innovative WordPress themes.
A couple years back, Nick and the development team took things up a notch and released a preview of a brand new theme they had been working on that was going to change the theme shop as a whole — The Divi Theme.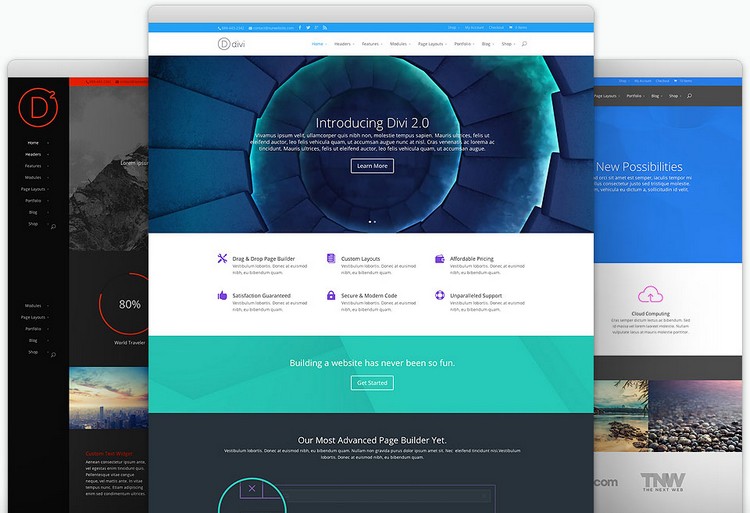 After many tweaks, blood, sweat and tears, Divi was released into the wild in 2014 and lived up to all the hopes that people had been praying for. Not only was is yet another elegant theme, but it was the first theme in the theme shop that integrated a drag and drop interface for designing your WP site.
This essentially opened the Elegant Themes doors to an even wider user base of people who wanted to be able to easily create a website on WordPress without having to learn to code to create a dynamic website.
Focusing on the Social Side
Not too long after the release of Divi, Nick announced that the team was working on another theme called Extra, but as the months trickled by, the community on Elegant Themes began to grow antsy for the new theme to be released.
Little did they know that the development team had also been hard at work on another product for the shop that was going to blow things out of the water.
Towards the end of October 2014, Elegant Themes released a brand new plugin called Monarch — a social sharing plugin that integrated amazing features to help boost social sharing on your site.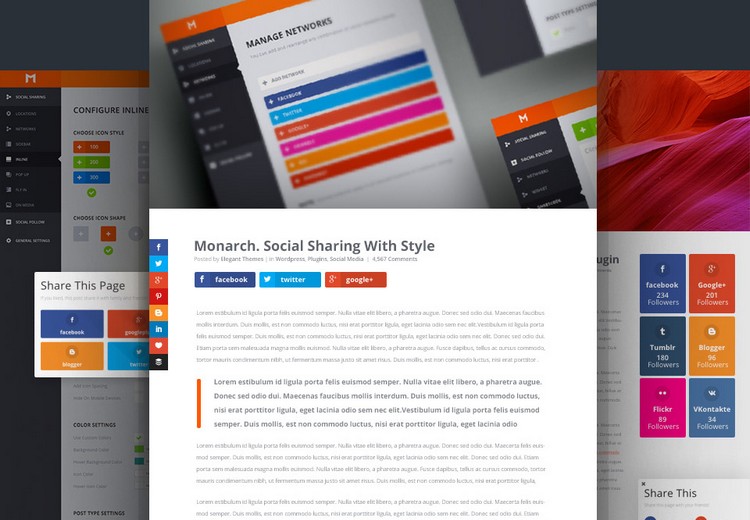 Up until this point, the plugin side of the theme shop had little to offer the avid online marketer or pro blogger, but this plugin changed all of that and thus opened their already wide doors to a new set of WordPress users.
First Came Divi, Then Monarch, Then Came Bloom Strutin' Its Stuff
In the most recent months, Elegant Themes once again birthed a remarkable new WordPress plugin — Bloom.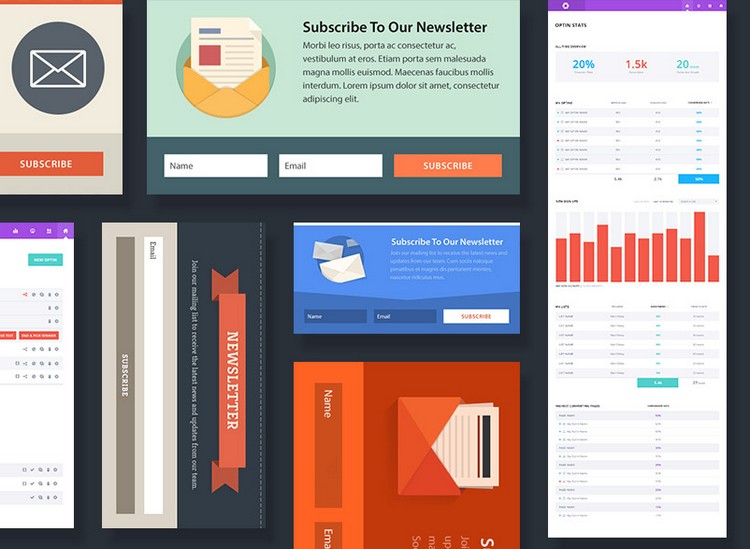 The Bloom plugin is a premium email opt-in plugin whose features and ease of use quickly put it on the spot to rival big guns like the Optin Monster plugin for WordPress. If you don't believe me, just look up Bloom versus Optin Monster and watch your browser fill with the results.
With the release of the Bloom Optin plugin, Nick's shop yet again managed to gain added value as a well rounded theme shop that delivers a list of full-featured products to a wide scope of WordPress users.
Not only does the shop deliver an easy to learn drag and drop style theme, but it now contains plugins that make it worth either the yearly fee of $89 or the one-time fee of $249. Elegant Themes has really hit their stride in the past couple of years and I'm sure it's only going to be better from here.
With another theme in the works, upcoming updates to the newest plugins and Divi, and a team of brainstorming dynamos, Elegant Themes is sure to keep pumping out the goods for years to come.
If you haven't already, be sure to check out the new and shiny WP toys in the Elegant Themes store.
Latest posts by Ariel Rule
(see all)