Everyone is familiar with WordPress and its usages which are well-known among bloggers from all over the world. It has now become the largest self-hosted blogging tool and is used by millions of websites from every corner of the world.
For someone who is good at it can publish his/her blogs, news, reviews, or just a piece of article or blog. Even companies on the Fortune 500 List are using it to their advantage, celebrities put themselves out there for the fashion trend or brand that they used in order to increase their star power and credibility. Even big news outlets like CNN's on-air and The New York Times's blogs use it to their advantage.
So now that we have your attention for WordPress and its usages, you shouldn't shy away from using it, and even if you don't know how to use it or if you're a first timer then let us outline a few basics, just to get you started on it, most importantly; it is simple and free to use as it is an open source for everyone.
Saying Hello to WordPress
One thing you must know about WordPress is that it lets you create online pages with a simple navigation interface and you can put your valuable content, just as you want to put it. You can even manage, change or edit your site's look, feel, design, navigation tabs or customize logo with on-site guided themes.
In other words, it is one of the easiest, online, open-source website creation tool for CMS (Content Management System).
Why Use It
Let Us break it down for you even if you are still afraid to use it just because you're not a computer geek. One of the biggest reasons why people opt for WordPress is because it can be customized according to your preferences and likes. With thousands of plugin options which you can add to your WordPress site, you can use just about anything for your blog, news editorials, reviews, business or articles.
With free functionalities of your page which makes you the boss, while having the full command at it, you can upscale it for use with SEO (Search Engine Optimization) rules of thumb, premium design customizations, themes, plugins and so much more on-site and offline.
Once it has built its online reputation and credibility, you can start getting paid from it for awards, campaign messages or even start your online business from it.
With its simple guided tool, even a 15-year-old kid could do it. You can add or delete pages or posts without messing up the entire page or design and edit it with your preferences.
With full integrated SEO support for indexing and frequently updated content, you can even bring your page up in search rankings on Google. Blogging comes naturally at it as it communicates with your audience in a unique way as they don't get lost in complicated page designs or navigation.
All you need is to produce fresh and relevant content on your page so that search engines might get a hold of it.
Getting Started with the Basics
There is no such thing as free lunch in the world, in order to get started, you need to purchase a domain name in order to gain exclusive rights for the name of your website. You can purchase a hosting plan from a reputable hosting company.
Now you can install the latest version of WordPress from wordpress.org. The installation is free and you would be given step by step instructions when you proceed with the installation.
Set Up Your Hosting Account
Once you're done with the installation, you need to setup your hosting account in order for your page to appear on the web. The more stuff you incorporate in your site, the bigger storage space you'll need. Make sure that the hosting company is free or cheap for your first-time use, it doesn't have a reputation of overloading their servers and that it is WordPress friendly.
Exploring WordPress
Once you have done all of the above, you're half away there. Now you can start off by creating your WordPress Login, you can simply create it with your email address. It is just a simple fill in the blanks procedure with your basic information. Once you do it, you can then go ahead to create your WordPress Login URL:
http://yoursite.com/wp-login.php
http://yoursite.com/wp-admin
Enter your WordPress login username and password which you made during your WordPress login procedure.
Dashboard
Once you have logged in to your WordPress site, you will be directed to the WordPress dashboard page for the basic setting options like:
Home
Updates
Media
Pages
Comments
Widget
Themes
You can now begin to customize your site for theme design, description or content upload. With quick links, you would see Welcome to WordPress, At a Glance, Activity, Quick Draft, WordPress News and Screen Options sections.
This section would help you with the basic know-how of WordPress with quick links to get you started.
At Quick Draft section, you would be able to save a draft or a post, it would also show your recent drafts before you can publish it for live content on your page.
You can easily customize each page section with the Screen Options tab which appears on the top right side. You can click to expand this section and see the checkboxes for each section, click or unclick the checkbox to hide any sections on your page which you don't like. You can choose the number of columns for the screen layout as well.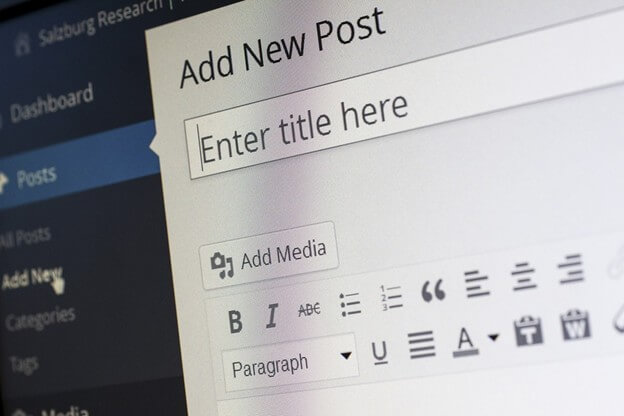 Once you return to the Dashboard, there are other vertical tabs on the left side which can be expanded to edit or upload anything. So once you understand these basics, you're a pro to start off using WordPress for your blogging or business.
Latest posts by Artem Pavlov
(see all)