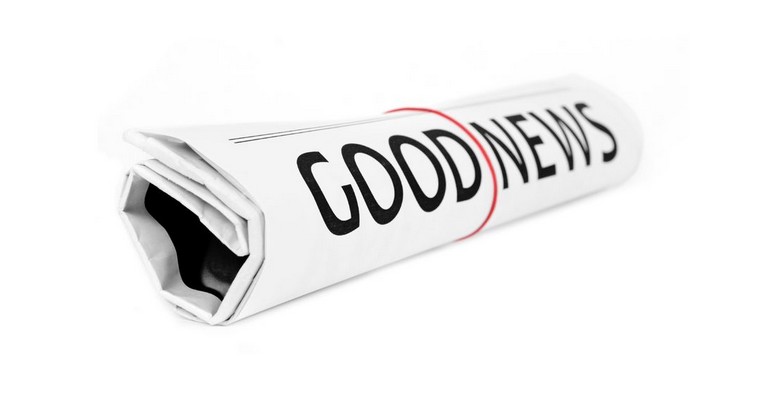 People don't like slow-loading websites. Neither does Google. Google encourages a faster web with faster loading websites. So it has become very important and necessary to improve your websites speed.
Speeding up websites is important, not only for the website owners and search engines but especially for visitors. In this fast paced world, we who run websites need to adapt to new methods to keep up and Google is more than happy to set the pace.
On the Google Webmaster Central Blog, you can read the following:
Speeding up websites is important — not just to site owners but to all Internet users. Faster sites create happy users and when a site responds slowly, visitors spend less time there.
One question, addressed many times is: What can I do to speed up my website? The answers are innumerable. But there are some tools to begin with to evaluate the speed of your site:
When you analyzed your website, perhaps found some problems, it is much easier to start working to address them.
If making a connection to WordPress, there are also additional things you can optimize on your website and in many cases with quite simple means.  During the week since our last roundup, numerous articles have been published and two of the articles dealt with just about how to speed up WordPress. So I recommend to read the articles, roll up our sleeves and get to work pronto. Google doesn't wait and your website ranking may be affected if you don't take action.
We have many more exciting news to introduce so let get down to business. and let's take a look at what has happened in the WordPress community during the past week.
Here's WP Daily Themes Weekly WordPress Roundup #29.
Speed Up WordPress – How I Went From 1.52s to 294ms
Brian Jackson has written an impressive article on how you can speed up your WordPress website. With great tips from as changing the theme, uninstall unnecessary plugins, change web fonts, strip custom CSS to bare minimum to content delivery network, and much more Brian succeeded to speed up his website with an impressive end result.
This is a well written and well-researched article with tips both beginners to more advanced users can take advantage of. Watch the final speed comparison results at the end of the post and you will see that the loading time can be improved a lot.
Speeding up WordPress load from 4.23s to 1.33s [Case Study]
Even Mike Gallagher from StartBloggingOnline has written an extensive article about how it's possible to speeding up a WordPress load from 4.23s to 1.33s. He describes 26 ways how he proceeded and how you can boost and optimize your website yourself for speed. Although this article is not as comprehensive as Brian Jacksons, there are many fairly simple tips that you can avail yourself without any great knowledge of hacking codes, CSS and more. So even this article contains great and very useful tips that I recommend.
WordPress 4.4 Beta 2
WordPress 4.4 is approaching and scheduled release is planned to go off December 2015, but we'll see if the timetable holds. It's completely dependent on how the Beta and Release Candidates precipitates. How many bugs are found and need to be addressed etc. But we are almost there. WordPress 4.3.1 Security and Maintenance Release, WordPress 4.4 Beta 1 has been released since the last major release WordPress 4.3 Billie.
A few days ago was WordPress 4.4 Beta 2 also released, meaning we getting closer step by step. There are no direct surprises in the Beta 2 and the release article refers to blog post WordPress 4.4 Beta 1 where you can read about what's new in WordPress 4.4.
WordPress Time Machine
Do you remember how the dashboard in WordPress looked like 10 years ago? Or which WordPress theme was the default theme? It can be a bit problematic to remember right?
There is a solution. A time machine.
The London-based WordPress agency 93digital have created an interactive WordPress time machine where you can browse every major version of WordPress since version 1.0 was released in 2004. In the WordPress Time Machine you can see screenshots of the WordPress dashboard and default theme for every one of the major WordPress versions since its release – currently 25 in total. You can click through each version one by one, or use the interactive timeline to scroll through the time machine.
This is a prestigious tool from 93digital to get an overview of various WordPress versions right back to 2004. 93digital director Alex Price says: I wanted to build the time machine as a visual reminder of how simple WordPress once was, and how proud we should be as a community to have witnessed and been a part of its evolution. To Alex and team of 93digital from our WP Daily Theme team: Great work guys.
WordPress and the GPL – Everything You Need to Know
I bet that you have heard of the GPL (often referred to as WordPress' 'Bill of Rights'), in any context online especially when it comes to WordPress themes and plugins right? But what is GPL and what does it stand for? Let me tell you it is a bit complex to fully understand. Luckily, Thomas Ewer put together a very interesting and informative article and guide on the Kinsta blog that reveal everything you need to know about GPL licensing and how it relates to WordPress.
Here is a brilliant quote from Matt Mullenweg describing GPL.
If WordPress were a country, our Bill of Rights would be the GPL because it protects our core freedoms.
Once you're finished reading, you will know and understand what the GPL ( GNU General Public License) is, why WordPress is licensed accordingly, how the GPL benefits both end users and WordPress developers.
Useful Tutorials:
WordPress Resources:
Product Reviews:
WordPress Giveaways:
Podcasts:
Ending Notes:
We hope you enjoy and can benefit from our weekly tips and we are more than happy if you guys continue to send in tips on all conceivable WordPress related articles to us. Until next week: Check out our daily blog posts. I promise there will be several posts you can take advantage of in various ways.
Latest posts by Artem Pavlov
(see all)