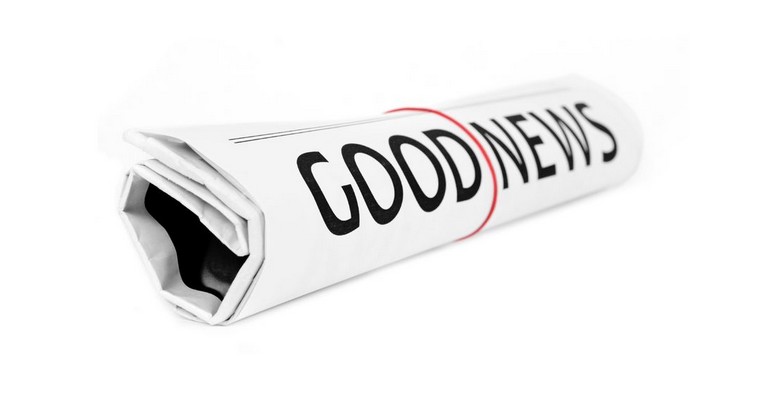 In the weekly WordPress roundup #29, Peter discussed fast loading web pages. It is recommended in all new theories from Google. Website owners are using different tactics to decrease the loading time for their websites. Peter also shared the tools to test the speed of your web page. Considering the Halloween trick & treat in the week, he also shared the best tips to reduce the page load time through different resources.
Web hosting is another important aspect in making a faster web page. Different hosting providers use caching for this purpose. The built-in caching systems helps the web owners to deal with a swiftly loading website. There are multiple options available.
If you start a discussion in communities regarding hosting plans with mechanisms that can help boosting the website speed. You will learn different experiences in a matter of minutes.
We ending our thirteenth roundups with today posts. WordPress 4.4 is under development. The third beta was released last week with the same rituals. It is recommended not to try the beta releases on the full projects. You can report any bug to make.wordpress.org.
Let´s look into the WP Daily Themes Weekly WordPress Roundup #30.
Open a Quarter Wine For Celebrations
WordPress has ruled the content management systems since the beginning. No other CMS can ever reach to its level. The famous and strong candidates like Drupal, Joomla, etc are not equal to WordPress even after combining their market share.
Last week, WordPress crossed the barrier of quarter of top 10 million sites ranked by Alexa. It´s big news for the community. Not only in CMS industry but, WordPress is taking over the web industry. In January 2011, the figures were almost half. WordPress holds an impressive growth in the industry and has nearly doubled the market share in the last five years. One in every four websites is based on WordPress now which makes WP a strong candidate in every aspect.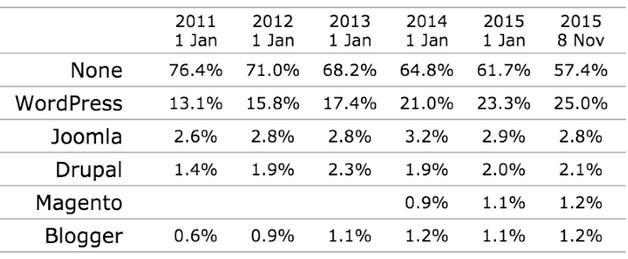 Jeff shared the stats on WP Tavern regarding the distribution of WordPress in different languages.
"When sites are broken down into languages, WordPress is used on 37.3% of English language sites. Portuguese, Spanish, Swedish and Turkish sites are in between 38-40% while Bengali is 51.3% and 54.4% for Bosnian. Only 10.6% of WordPress sites are in Chinese with 6.9% for Korean."
[tweet_box design="box_01″]The right choice for any kind of website can be WordPress[/tweet_box]
In the beginning, we discussed fast loading websites. Google minimizes the support to websites that are not using any content management system. It is a big room to play for the WordPress community. Matt Mullenweg considers it as an opportunity and he is passionate about the other 75% market share. Almost 57% of websites are still not using any known CMS which is alarming. Matt believes that Jetpack can bring revolution in the web market. He is definite about the growth of WordPress up to 50% market share with the help of Jetpack.
WordPress is super easy to handle. Even even older, inexperienced people can manage their blogs using it without hesitation. It evolves in families and communities like a life saver. Blogging never was this easy before WordPress.
WordCamp – How To Organize
When I started working in the WordPress community, I did the first research on how to organize a WordCamp. It comes from the goodwill of interest to me. The was the first step after stepping into the community and I never stepped down from that path. WordCamp is not only a conference to learn new things but, a place where you feel free to express your thoughts regarding the most amazing platform with the most amazing community in the world.
Every year, the number of conferences increases. These conferences are held in all parts of the world. Today, I'm sharing the story written by Ross Johnson on organizing WordCamp Ann Arbor 2015. Ross is an experienced organizer who grasps the knowledge by crossing the hurdles himself with the help of his team. 
In this article, you will learn the lessons about choosing a venue, selecting your team, alternate plans, choosing speakers, communicating with everyone, and much more. Ross also mentioned the nostalgic outcomes of the final day when your dream turn into reality. It could be the day you assume how the things will go. Whether you will get the appreciation or you will learn  new lessons. From either way, you will learn exciting things and make cool friends.
I never attended any WordCamp. It is sad. But, I never miss them on Twitter. If there is any WordCamp in your locality, just go and check it out. You will love the experience and presence.
Move WordPress Safely
Every time we move a WordPress website from test domain to live or from one destination to another, we search Google for tutorials. We find hundreds of posts regarding the migration. Not every tutorial is trustworthy and can wast plenty of useful time.
David Attard shared a simple step-by-step guide with pictures to help you in the process. You will learn how to safely move WordPress website to a new server or domain in 5 minutes. Bookmark this tutorial and share it with your friends in the community to help people with this basic query. Why waste time in searching for tutorials every time when you can enjoy and benefit from this amazing guide. 
Useful Tutorials:
WordPress Resources:
Product Reviews:
WordPress Giveaways:
Podcasts:
Ending Notes:
We discussed different techniques to speed up your website. In the last two roundups, our focus is to give you a hands-on knowledge for your website loading speed. You can share the tools and tips used by you for making a fast loading website in the comments below.
Latest posts by SYED WASEEM ABBAS
(see all)