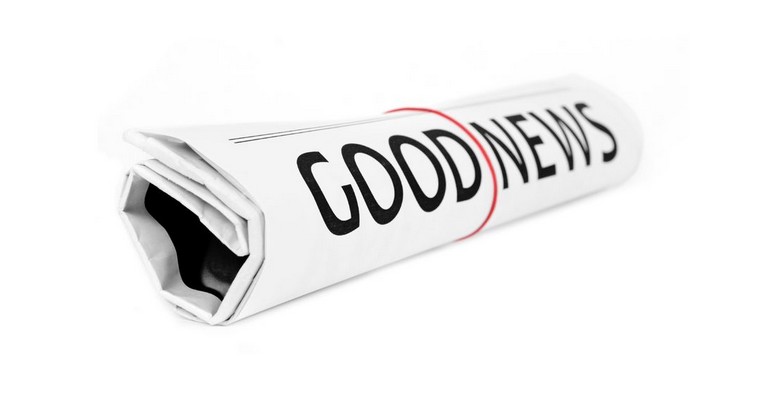 WordPress 4.2 is under development and in discussion at different WP forums. We can see a lot of bloggers and developers writing about it.
Drew Jaynes leading the core team and working with the vision to deliver the final release by mid of April. More than 90 bugs are fixed in the latest beta release that were reported by the beta testers and WordPress community.
WordPress 4.2 is a lucky version for our roundups from the start. Do you know why? With the release of first beta version we have written Weekly Roundup #1, with the release of beta 2 we published Weekly Roundup #2, when they released beta 3 we wrote Weekly Roundup #3 and now with our Roundup #4 we are going to share the updates on the beta 4 for WordPress 4.2. Isn't awesome?
WordPress 4.2 Beta 4
In this week, we received beta 4 for WordPress 4.2. There are significant changes for the mobile users in accessing the customizer, navigations are improved for touch screen devices, and more than 90 bugs fixed. Peter Nilsson tested WordPress 4.2 beta 4 and written his reviews for our readers. It is not recommended to run your projects as this is not the final release. You can report any bug in the Alpha/Beta area at the support forums.
WordCamps Are Important
First WordCamp conference took place in 2006 at San Francisco. Now, it happens every week at different parts of the world. From Asia to Europe and South Africa to North America, every Saturday the local WordPress communities in different regions of world arranges the meetup once a year. It has a strong structure that helps the organizers in making things happen. These events have a great impact on the attendees. Some make new friends, some make WordPress as their choice of earning and living. It is a place to learn and enjoy.
Rachel McCollin tells us Why You Can't Afford Not to Attend a WordCamp. Every WordPresser must attend this conference once in his life. Maybe now, maybe later. It should be in your to-do list for you if you are connected with WordPress.
What Is Your Best Way Of Learning WordPress?
This question has been asked several times in the WordPress community. I witnessed some mind blowing responses. Bob Dunn asks this question in a survey and the WordPress community wholeheartedly  responded to it. He turned the survey results in an infographic. 63% of the people learned WordPress through online text and screenshots and 35% learned it through video tutorials. While 33% learned from person to person.
Improvements to WordPress.org
WordPress has an eye-catching tagline: "Code is poetry." I find poetry the other way of expressing yourself then common phrases. Poetry is an art. When we relate it to WordPress, there is an open source community to support it. All the code written to make WordPress a better platform for its users.
Many of us visits WordPress.org daily to check the latest themes and plugins. We also look into forums for new discussions and contribute to them as much as we can. In the last week, we witnessed drastic changes in the WordPress Theme and Plugin directories. With these changes, themes and plugins are visualized more tempted. There are major changes to make the statistics better for the usage of versions of WordPress, PHP, and MySQL. What are your views on these improvements to WordPress.org?
How to choose WordPress hosting in 2015
I read about the predictions for the end of WordPress web hosting industry last week. This is the beauty of WordPress community where we accept everything with open arms. My views are quite different. I positively disagree with all the points mentioned in the post. I'm sharing the views of Chris Lema on choosing the WordPress hosting because his thoughts are quite similar to mine.
Why Do I disagree? One of my client runs a chauffeur business in UK. He knows how to pick his customers from the airport and drop them to the right places perfectly. He knows the routes and streets better. He understands which car is better with money and luxury for his customer. But, when it comes to choosing a host for his business, he needs experts in the same field. Now comes the sincerity of these evangelists in guiding their clients to the right host.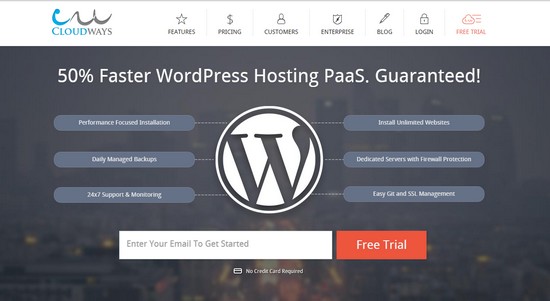 At WP Daily Themes, we recommend WordPress Cloud Hosting by Cloudways to our readers. It is a self-managed platform with the integration of Amazon Web Services, DigitalOcean, and Google Compute Engine. With the unique caching recipe, Cloudways makes your WordPress websites loads 100% faster than a normal one. Although you hardly find any issue, 24/7 live chat support and ticketing system helps you in answering all your queries.
Do You Plan Contributing To The WordPress Core? Read The Reviews Of Derek Herman
WordPress is an open source platform. It has been built by core developers from different agencies working on projects related to WordPress. It is a dream of every developer to become a part of the core development team for once. WordPress made many lives and adding your few cents to the core is the right way to give it back to WordPress. These core developers get royalty throughout the community of WordPress with every new release. One of the contributor Derek Herman from Envato shared his experience of contributing to WordPress core.
Useful Tutorials
WordPress Resources
Product Reviews
Podcasts
Ending Notes
As I say always, we are writing these roundups for our readers to get all the information of last week at one place. WordPress is itself a motivation for us. We love your appreciation and support. If we missed out something, let us know in the comments section below.
Latest posts by SYED WASEEM ABBAS
(see all)