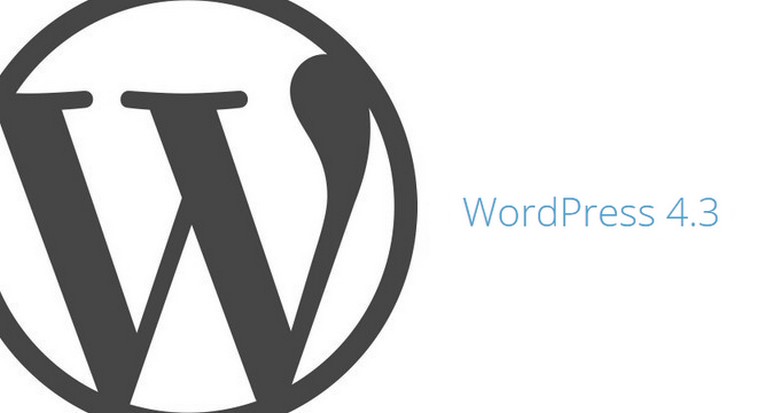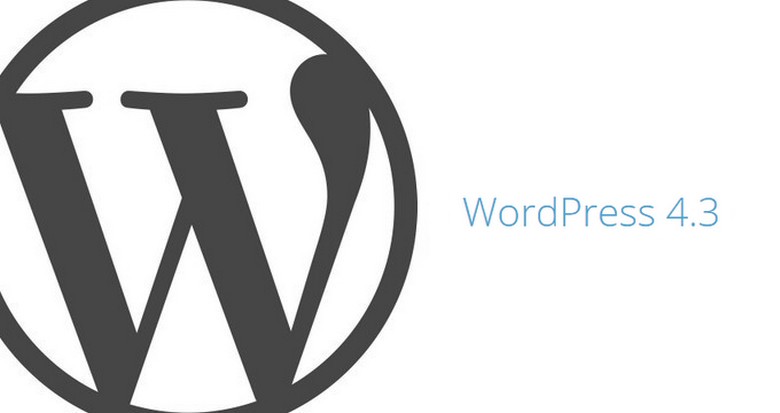 WordPress 4.2 was released in April this year and honored the jazz pianist Bud Powell. As you all know (if you use WordPress and are interested in WP), all previous versions of WordPress are dedicated to both famous and lesser-known Jazzers.
Even if you don't like jazz, you have surely discovered a lot of exciting jazz musicians over the years WordPress has existed.
My first experience with WordPress was back in 2008 when I installed WordPress 2.7 that honored John Coltrane, who was an American jazz saxophonist and composer.
Much water has flowed under the bridge since then! And we have discovered and gone through a lot of versions of WordPress since.
We approach, waiting for WordPress 4.3, which is a major release and is scheduled for release in August 2015. No date is decided yet. But WordPress 4.3 Beta 1, Beta 2 and Beta 3 has been released and are available for testing. If you want to try the Beta version and discover the new features now, you can.
Reading on the WordPress blog: We do not recommend you run Beta on a production site. This mean you have to try Beta and RC (Release Candidate) in some kind of test environment. I recommend that you use simple tools like Desktop Server, or Instant WordPress to install WordPress locally on your computer. You also need to install the WordPress Beta Tester plugin. (you'll want "bleeding edge nightlies").
How about we take a look at what we can expect in WordPress 4.3?
Menus in the Customizer
There has been some discussion about the move of the menu management from the sidebar in the dashboard to the customizer. Some who had opinions on this subject is Chris Lema in his post – This is Why we can not have nice things! But in WordPress 4.3 menus can now be managed with the customizer. For better or worse, perhaps? Time will tell. Here is an image of what it looks like with the new menu management in the customizer.
You can still use and edit your menus from your dashboard just as before if you like. But for those of you who want all the features gathered in one place, you will find them in the customizer.
Site Icon – Favicons
Favicon – A favicon, also known as a shortcut icon, Web site icon, tab icon or bookmark icon, is a file containing one or more small icons, most commonly 16×16 pixels, associated with a particular website or web page. – Wikipedia.
A small icon that appears in your browser tab, and a distinguishing mark or trademark of your company or website. Previously you had to add the icon / image manually or use a WordPress plugin. Now the management of adding a favicon have become significantly easier.
In your Dashboard, go to Settings » General, Site Icon and upload an image. If the image is 512px, square-cropping is skipped. If the image is larger you can crop the image and live preview how it looks in a browser and as a mobile and app icon. A simple and nifty way to add a favicon.
Better Passwords

A great improvement regarding password has been made. When a new user is created in WordPress a strong and secure password automatically generates for the new user. You can preview the password by clicking the button – Show. A password reset link will be sent to the user via email.
In these times of hackers who take over websites everywhere, it's a very good improvement to strengthen and secure the password management. Better safe than sorry!
Editor Improvements
Editor improvements (visual editor) have been added such as certain text patterns are automatically transformed as you type.
* start an unordered list.
1. start an ordered list.
> for blockquotes
# heading 1
## heading 2
### heading 3 etc
If you get a grip of the text shortcuts you can really speed your writing and actually save time as well.
Comments Turned Off on Pages by Default

Another less noticed change is that comments are now turned off by default on pages. It also applies to all custom post types. I don't know how many times I created a new page and forgot to turn off the comments so this is a welcomed feature.
Easy Access to the Customizer from the Toolbar
In the toolbar, an additional section have been added and a direct link to the Customizer. Which results in faster access to widgets, menus and settings in the dashboard.
More: Under the hood
The old Distraction Free Writing code was removed. (#30949)
More robust list tables with full content support on small screens and a fallback for the primary column for custom list tables.
Added singular.php to the template hierarchy as a fallback for single.php and page.php. (#22314)
List tables now can (and often should) have a primary column defined. (#25408)
Improved list view across the admin dashboard. Now, when you view your posts and pages on small screen devices, columns are not truncated and can be toggled into view. (#32395)
Various other bug fixes. More than 140 changes in the last week.
Have you had the opportunity to test the WordPress 4.3 Betas yet? What do you think?
Latest posts by Artem Pavlov
(see all)