There is no gainsaying in the statement that mobile has captured our world and this is not just a fad and craze of embracing a new technology. Mobile devices are accepted with all arms wide open because of the usability they provide. Be it professional or personal space, these devices have now become an integral part of our life due to their portability and work friendliness.
They give you the leverage to stay connected with your business happenings or you social life every time, even while your are traveling for your vacation.
This is a great news for workaholic people who want to stay connected to the business happening 24 *7. WordPress users can travel freely as all they need is their mobile phone to update their website.
Moreover, all you need is the best software to suffice this extremely useful hardware.
In this blog, we will discuss extremely useful apps for WordPress site owners.
WordPress iOS Apps
For seamless management of your WP blogs, you can download and install BlogPad Pro in your iPad. You can even manage your different user accounts using this app. No matter that you are in flight mode, online or offline, this app is an incredible one as this allows you to manage your WP blog from anywhere you feel like.
All the changes can be easily synced to your blog with just one click after you get your internet connection back. This is all because it offers conflict management and autosave feature, which allows you to make changes without the apprehension of losing or ignorantly overwriting the work done.
Following are some of its advanced features:
Full WYSIWYG editor
Dropbox integration
Markdown mode
Autosave
Conflict management and Content Synchronization
Full post/page editing functionality
Inclusive of WordPress.com reader (by tag and subscription)
Preview posts and pages on or offline
Add & edit images
And several others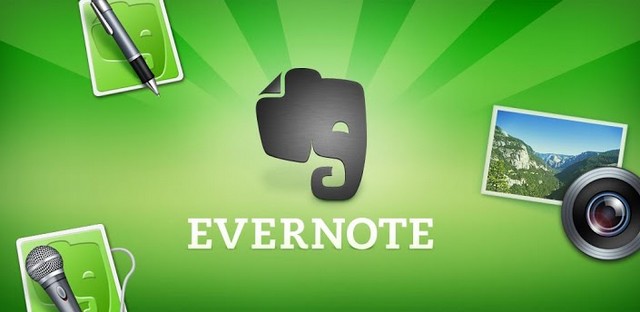 Evernote has defeated Microsoft OneNote, when it comes to application functionality. Wherefore, it is gaining a lot of popularity among the uses nowadays and the best thing about this app is that it works across all the mobile operating platforms.
This is one of the best apps for setting up reminders, posts, projects, lists or other work related things then you must go on for this app.
Following are some of its advanced features:
Offers an intrusion free environment for jotting down notes
Record audio
Make lists
Save locations
Save image notes
Access a single account on multiple devices, logically sync
Chronically arrangement of individual notes
Offline edition and automatic sync
And many other
ByWord is another incredible app which allows writers to easily, swiftly and seamlessly write on their iPad or iPhone. Being a blogger, I also use this app for writing my blogs and I must say that this app is amazing. It provides an awesome interface along with attractive colors , easily legible typography, and an intrusion free editing space culminating into a flawless user experience.
You can use this app just by paying $4.99.
Following are some of its advanced features:
Markdown formatting
Online or offline work support
Text documents synchronization across Mac, iPad and iPhone
Leverage to make a choice between light/dark theme
Export documents to HTML and PDF
Text search inside your documents
Post to WordPress, Blogger, Tumblr, Evernote, and Scriptogram, (requires upgrade)
And several others
Now that we have an application for composing, managing and planning, you also need to know the right iOS mobile app which can bear fruits for all these efforts that you have put in. For this, we have Hootsuite which is gaining a lot of credence among the blogging community to promote their blogs.
This app manages your multiple social accounts such as Facebook, Twitter, Foursquare, LinkedIn, Tumblr, and Google+. Now you do not need to download separate apps for all these social networking sites and consume the scanty memory space. It allows you to schedule your posts, keep a track of your links, add them in an automatic queue for a complete day, and several other features.
As its name indicates, this app allows you to easily manage your Facebook page. Using this application you can easily post photos/updates, reply to your messages, see push notifications, respond to comments and do several other things which can promote your blog.
Final Thoughts
Though, WordPress provides an easy to use interface for posting blogs, but managing your WordPress website or blog can be a bit of hassle. There are a lot of themes/plugins compatible to manage, post creation, comment moderation, link continuity are some of the very lengthy processes.
However, with the advancement in the complexity we have these amazing apps a solution to this problem. I hope these apps will help you to provide a seamless WP website/blog management.
Feel free to share your opinion!
About the Author:
Amanda Cline working as a developer for Xicom Technologies Ltd- a leading iPhone app development company, i have penchant for photography and learning new things. I have been writing blogs based on my programming experience and i am avid follower of technology.
Latest posts by Artem Pavlov
(see all)