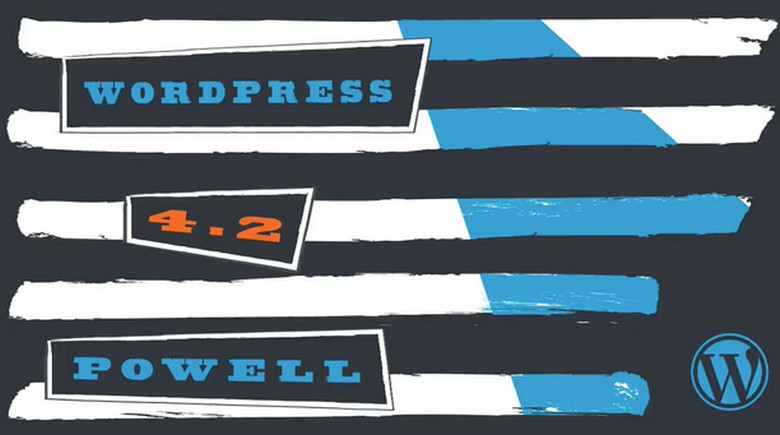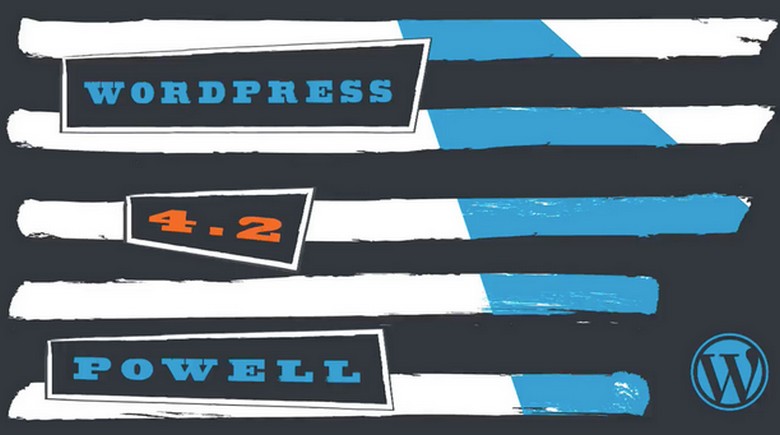 The wait is over.
Matt Mullenweg announced yesterday on the WordPress blog WordPress 4.2 is now released and is available for download.
WordPress version 4.2, named "Powell" is dedicated to the jazz pianist Bud Powell. Powell was a jazz pianist born and raised in Harlem, New York City. He was a leading figure in the development of bebop, composer and famous for greatly extend the range of jazz harmony.
Just two days ago a security release was released for WordPress. A critical cross-site scripting vulnerability was discovered. Up close WordPress 4.2 was released with new features we take a closer look at in this article.
WordPress 4.2 were led by Drew Jaynes along with 283 contributors they made WordPress 4.2 happen and released. To update to 4.2, you can download the latest version here or update in your WordPress admin dashboard. So fire up some Bud Powell music and enjoy.
Let's have a look at what's new in WordPress 4.2
Switch themes in the Customizer
Browsing and switching installed themes has been added to the Customizer to make switching themes faster and more convenient. Now you can make sure the theme looks perfect and suitable with your content before you make the switch.
Press This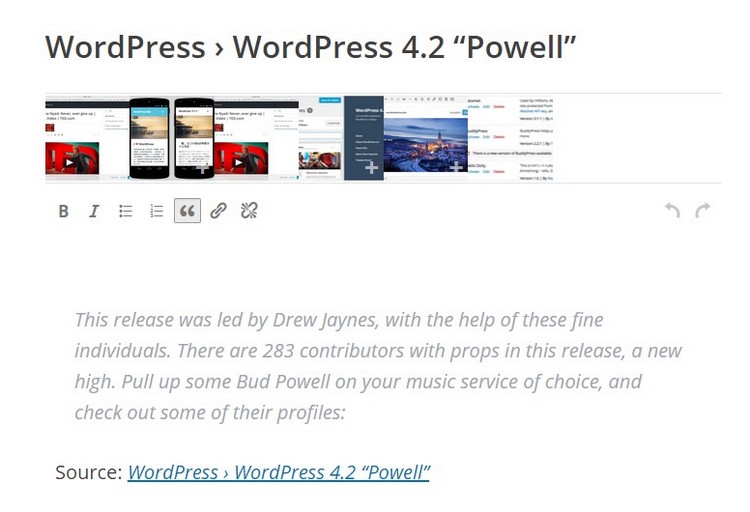 Press This has been completely revamped to make sharing content a lot easier. Press This is now mobile friendly so it will work on all devices as mobile phones and tablets. From the Tools menu in your dashboard you can add Press This to your browser bookmark bar or your mobile device home screen. Now you can share your favorite videos, images, and content in an even easier way.
Streamlined plugin updates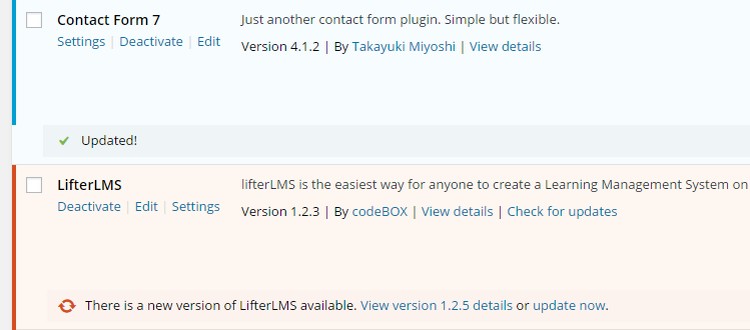 The plugin update feature has been updated to more smooth and simple plugin updates. No more loading screens. Click Update Now and watch the magic happen.
Extended character support
emoji is now available in WordPress. emoji – Japanese pronunciation: [emod?i]) are the ideograms or smileys used in Japanese electronic messages and web pages.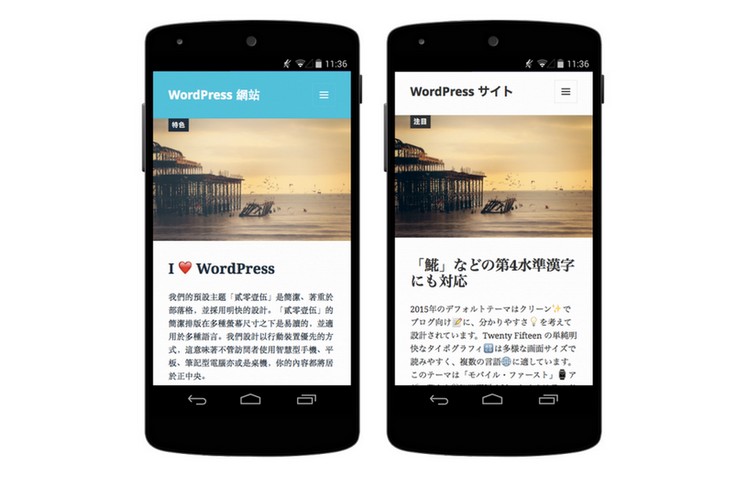 More support in 4.2 for new characters out-of-the-box including native Chinese, Japanese, and Korean characters, musical and mathematical symbols, and hieroglyphics have been added. Play around with emoji and get creative and decorate your content with some fun characters. 📤 💻  👍 💥
More embeds
Now you can paste links from Tumblr.com and Kickstarter in the editor. Or copy and paste a Twitter link in your post.
More features under the Hood of WordPress 4.2
utf8mb4 support: Database character encoding has changed from utf8 to utf8mb4, which adds support for a whole range of new 4-byte characters.
JavaScript accessibility: You can now send audible notifications to screen readers in JavaScript with wp.a11y.speak(). Pass it a string, and an update will be sent to a dedicated ARIA live notifications area.
Shared term splitting: Terms shared across multiple taxonomies will be split when one of them is updated. Find out more in the Plugin Developer Handbook.
Complex query ordering: WP_Query, WP_Comment_Query, and WP_User_Query now support complex ordering with named meta query clauses.
WordPress 4.2 release video
For more information about what's new in WordPress have a look at the presentation video of WordPress 4.2, produced by Siobhan McKeown and Cami Kaos as the narrator.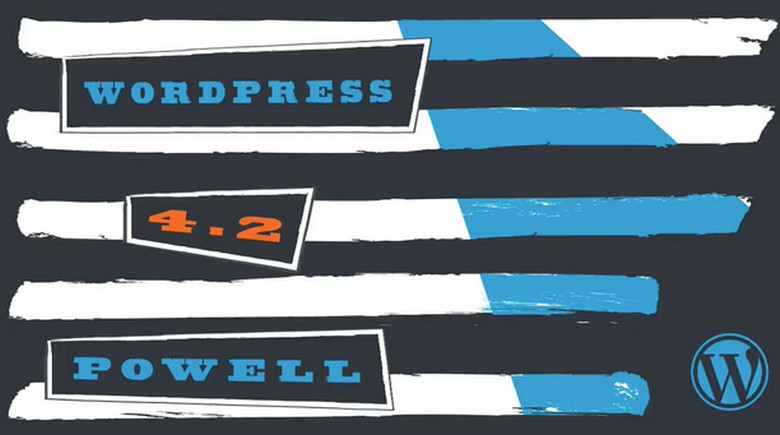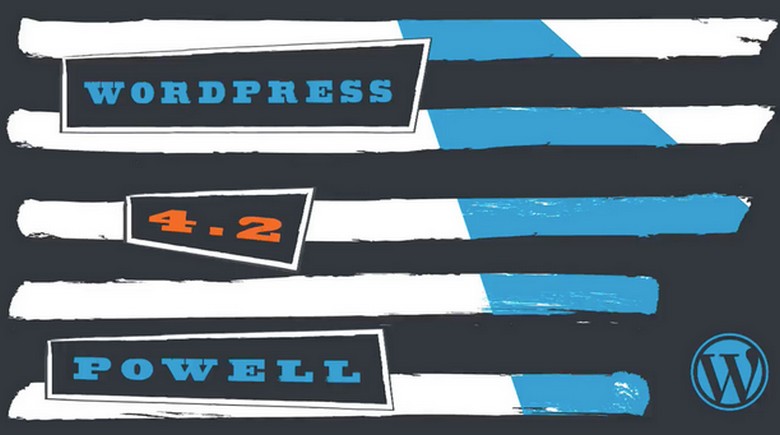 Since the release of WordPress 4.1 "Dinah" we have covered and written about every update on WP Daily Themes as you can read her:
Find out what other bloggers writes about WordPress 4.2
Wrapping up
What do you think of the new release? Does WordPress version 4.2 meets your expectations?
As you have read in my article, some features have been updated, such as Press This Emoji support and you can now switch themes in the Customizer etc. Features that we regular users frequently use and can see in WordPress. But under the hood, things are updated which users don't know and have a clue about, but we take it for granted. So a big thanks to everyone involved in the development of WordPress.
What's my personal opinion about 4.2? Actually, I must be a bit critical! In terms of both WordPress 4.1 and 4.2. Neither version has felt like major releases. I personally hope to see completely different features added or changed in future WordPress versions.
But I really would like to congratulate the core team and everyone involved in WordPress 4.2 release.
Fire up some Bud Powell music and enjoy.
Have you updated to WordPress 4.2 yet? What do you think?
Latest posts by Artem Pavlov
(see all)