No Expertise Needed
The great thing about WordPress is that you can pretty much create your own unique site without much technical knowledge. This, among other things, is the reason why WordPress is so popular. In fact, newer versions make all this customization easier so that literally anyone can create an own site.
However, there are still some mistakes that people make when doing these customization. With the need to make a completely unique site comes too much customization that results in search engine optimization (SEO) mistakes that end up limiting how much your site can do for you – and we don't want that now, do we?
It isn't the end of the world, though. Some problems you can fix without calling the IT cavalry. So if your website isn't giving you as much as you think it should, check out if you have made any of these common SEO problems and see how you can fix them.
Meta or H1 Tags Problems
Your meta tags or H1 tags must be unique from other sites and within the pages of your own site. This is what I mean: the title of your site (H1 tag) should be different from other sites in order to get the traffic you need, keep you in high ranking and avoid penalties from Google.
It is usually recommended that you have between 5 and 7 words for the title which includes 3-4 keyword phrase. You should also run a keyword search using Google Adwords to help you choose your title.
In addition, the meta tags in your site pages should not be redundant. Each page must have a set of unique keywords within the title and description. Your homepage is the most important since it introduces people to the rest of your site, so focus your energies there. However, be sure not to stuff the page with all your keywords. It will be seen as spam and destroy your ranking. There are plugins that can help within these meta and H1 tags so make use of them.
Finally, remember to have a call to action within your titles and descriptions using your meta tags.
Links – Too Many And Not Enough
One common SEO mistake related with links is having too many links on your homepage. How does this happen? Well, there are the links that you add yourself, and then there are some free themes that come with links, sometimes up to 5 links, that are irrelevant for your site. Also, you will have plugins that add links automatically to your homepage. Overall, you end up having too many links that are either irrelevant or leading to questionable content.
The thing about links, both internal and external, is that less is more; no more than 40 is good but less than 20 is more preferred. Plus, if you want better ranking and you have low PR then you should move some links to less important pages to get better viewing for your main pages. There are plugins that can help with this as well.
The other problem with links is not having relevant internal links in your posts. Sure, you can have a strong sitemap and therefore, feel that these internal links are not necessary but that would not be a smart move. If there is something in your post that relates to a previous article and can add value to the one you are writing then make sure to add the internal links.
However, remember to keep these links few and relevant. Otherwise, visitors will not spend much time on your site and that could damage your ranking with the search engines.
Wrong Theme Choice
Choosing a theme is thought to be the easiest part because you simply pick what looks good. However, choosing the best looking theme can sometimes be a bad idea. How's that? While a theme may look good, it may have problems in how it was built and may have not seen updates for over a year. This can present you with a lot of challenges in creating and running your site.
For instance, a theme could have a lot of HTML code that causes it to be slow when loading the site. Now, we all know how slowness in these matters can be frustrating, so imagine putting your viewers through it. Page load time affects your ranking, which affects the traffic you receive so you want to make sure you have the fastest load time possible.
How can you fix this? You may not be able to analyze each theme so the best way is to choose one from among those that have regular updates. Also, get a responsive theme – it always makes the viewers happier with your site. Finally, consider buying a theme rather than getting the free ones; it is a valid investment in your site.
Content Duplication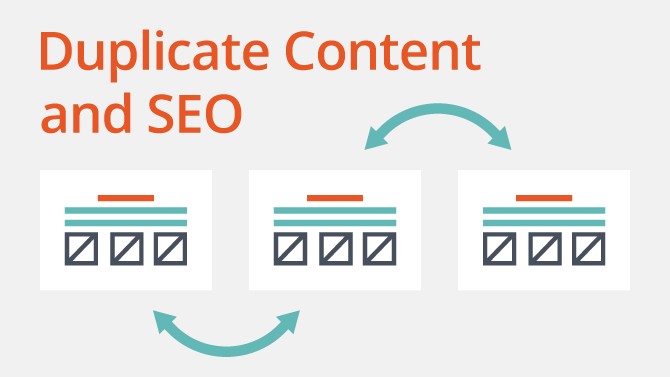 You can end up with duplicated content two ways: copying content from another site or previous posts, or duplication resulting from WordPress problems. The first one you can solve simply by making sure your content developers are not copying material from other sites as this could attract penalties from search engines.
The second source of duplication is quite 'innocent'. You may have simply added articles to multiple categories on your site or put too many tags in your post. The solution? Use your SEO plug-ins that will add a 'nofollow' tag to your tag pages and categories.
Alternatively, you could simply organize your content better by creating a sitemap that is well arranged based on how you have used your tags and categories. If this is a little complicated for you just use the SEO plug-ins.
Too Many Plug-ins
Plug-ins are the best; you get all the help you need for virtually anything. As a result, there is a tendency to have a plug-in for everything, even some things that you don't really need. The problem with too many plug-ins is that they take a lot of the server resources which causes your site to be slower and affects your ranking within the search engines.
Solution: Take only what you need, choose plug-ins that use reasonable resources, and that are updated regularly. Run tests to see how the plug-ins or their updates are affecting your site's performance and remove those that you don't need.
Conclusion
As you can see, you don't need to be too tech-savvy to identify and fix these SEO problems affecting your WordPress site. Now there is no reason why your site can't achieve optimal efficiency and effectiveness with your target audience. All the best in everything!
Latest posts by Artem Pavlov
(see all)