40 Free and Outstanding WordPress Themes July 2013

Today we feature a blog post jam-packed with 40 exciting free and outstanding WordPress themes released in July 2013. This is truly amazing! I have never seen so many free themes that have been released under a single month! A positive surprise is that WordPress Themes Directory seems to been speeding up the theme releases in the directory and released a ton of themes lately. Great work WordPress and to all people who test and approve themes.
We hope you enjoy our list of awesome free outstanding WordPress themes. It is a mix and variety of themes for all website types and I guarantee that you will find a theme that is perfect for your specific blog and website. All themes are released under the GNU General Public License, so you can pretty much do what you want with the themes. You can modify, make changes and customize the themes all you want! This is awesome, right! Enjoy folks!
Surfarama
[symple_button color="blue" url="http://wordpress.org/themes/surfarama" title="Visit Site" target="blank" border_radius=""]Download – Surfarama[/symple_button] [symple_button color="green" url="http://surfarama.com/" title="Visit Site" target="blank" border_radius=""]Demo – Surfarama[/symple_button]
Time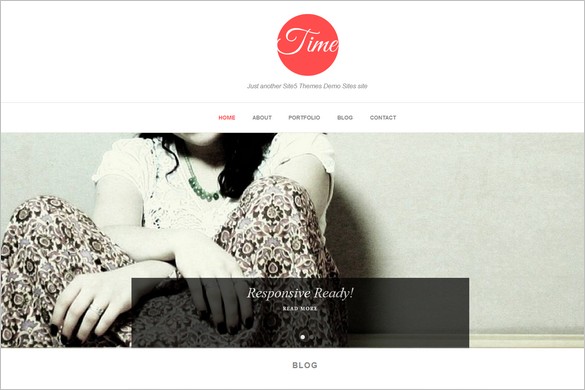 [symple_button color="blue" url="http://www.s5themes.com/theme/time/" title="Visit Site" target="blank" border_radius=""]Download – Time[/symple_button] [symple_button color="green" url="http://demo.s5themes.com/?theme=time" title="Visit Site" target="blank" border_radius=""]Demo – Time[/symple_button]
Tonic
[symple_button color="blue" url="https://themes.bavotasan.com/2013/tonic/" title="Visit Site" target="blank" border_radius=""]Download – Tonic[/symple_button] [symple_button color="green" url="http://demos.bavotasan.com/tonic/" title="Visit Site" target="blank" border_radius=""]Demo – Tonic[/symple_button]
zeeTasty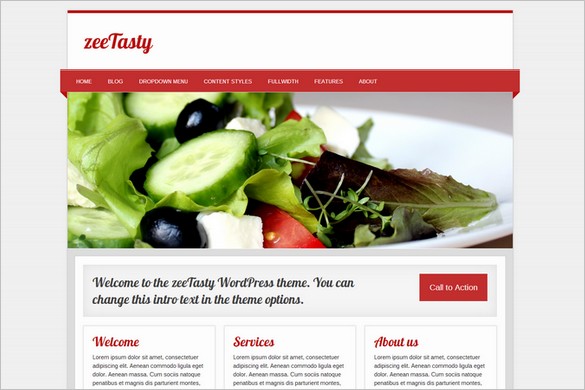 [symple_button color="blue" url="http://wordpress.org/themes/zeetasty" title="Visit Site" target="blank" border_radius=""]Download – zeeTasty[/symple_button] [symple_button color="green" url="http://preview.themezee.com/zeetasty/" title="Visit Site" target="blank" border_radius=""]Demo – zeeTasty[/symple_button]
Advantage
[symple_button color="blue" url="http://wordpress.org/themes/advantage" title="Visit Site" target="blank" border_radius=""]Download – Advantage[/symple_button] [symple_button color="green" url="http://www.xinthemes.com/demo/advantage/" title="Visit Site" target="blank" border_radius=""]Demo – Advantage[/symple_button]
Corpo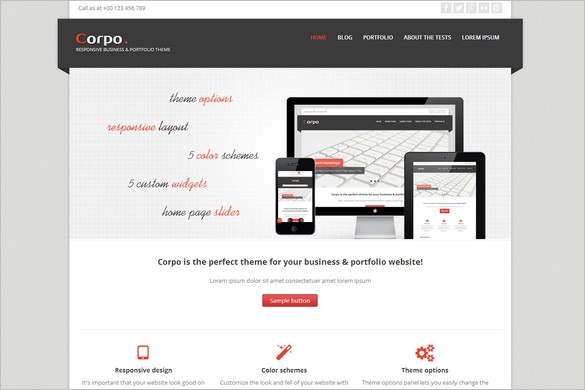 [symple_button color="blue" url="http://wordpress.org/themes/corpo" title="Visit Site" target="blank" border_radius=""]Download – Corpo[/symple_button] [symple_button color="green" url="http://webtuts.pl/test/corpo/" title="Visit Site" target="blank" border_radius=""]Demo – Corpo[/symple_button]
Eden Fresh
[symple_button color="blue" url="http://wordpress.org/themes/eden-fresh" title="Visit Site" target="blank" border_radius=""]Download – Eden Fresh[/symple_button] [symple_button color="green" url="http://wpeden.com/preview/?product=MzU0NQ==" title="Visit Site" target="blank" border_radius=""]Demo – Eden Fresh[/symple_button]
Attorney
[symple_button color="blue" url="http://wordpress.org/themes/attorney" title="Visit Site" target="blank" border_radius=""]Download – Attorney[/symple_button] [symple_button color="green" url="http://wpattorney.org/" title="Visit Site" target="blank" border_radius=""]Demo – Attorney[/symple_button]
Fashionista
[symple_button color="blue" url="http://wordpress.org/themes/fashionistas" title="Visit Site" target="blank" border_radius=""]Download – Fashionista[/symple_button] [symple_button color="green" url="http://demo.athemes.com/fashionista" title="Visit Site" target="blank" border_radius=""]Demo – Fashionista[/symple_button]
Bold Headline
[symple_button color="blue" url="http://wordpress.org/themes/bold-headline" title="Bold Headline" target="blank" border_radius=""]Download – Bold Headline[/symple_button] [symple_button color="green" url="http://bold-headline.bluelimemedia.com/" title="Bold Headline" target="blank" border_radius=""]Demo – Bold Headline[/symple_button]
Celebrate
[symple_button color="blue" url="http://wordpress.org/themes/celebrate" title="Visit Site" target="blank" border_radius=""]Download – Celebrate[/symple_button] [symple_button color="green" url="http://themehall.com/preview/celebrate/" title="Visit Site" target="blank" border_radius=""]Demo – Celebrate[/symple_button]
Klasik Framework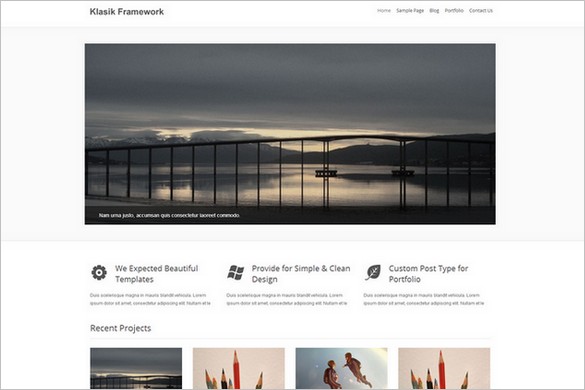 [symple_button color="blue" url="http://wordpress.org/themes/klasik" title="Visit Site" target="blank" border_radius=""]Download – Klasik Framework[/symple_button] [symple_button color="green" url="http://demo.klasikthemes.com/klasikframework/" title="Visit Site" target="blank" border_radius=""]Demo – Klasik Framework[/symple_button]
Dine With Me
[symple_button color="blue" url="http://wordpress.org/themes/dine-with-me" title="Visit Site" target="blank" border_radius=""]Download – Dine With Me[/symple_button] [symple_button color="green" url="http://wp-themes.com/dine-with-me?TB_iframe=true&width=1570&height=825″ title="Visit Site" target="blank" border_radius=""]Demo – Dine With Me[/symple_button]
CreativeMag
[symple_button color="blue" url="http://wordpress.org/themes/creativemag" title="Visit Site" target="blank" border_radius=""]Download – CreativeMag[/symple_button] [symple_button color="green" url="http://creativemag.icanbecreative.com/" title="Visit Site" target="blank" border_radius=""]Demo – CreativeMag[/symple_button]
Food and Diet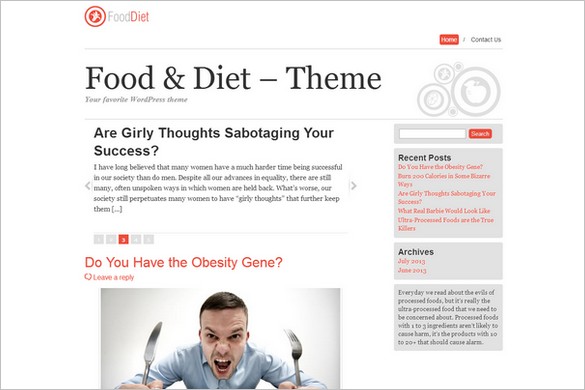 [symple_button color="blue" url="http://wordpress.org/themes/food-and-diet" title="Visit Site" target="blank" border_radius=""]Download – Food and Diet[/symple_button] [symple_button color="green" url="http://www.dreamweaverdownloads.com/wpinstall/food-diet/" title="Visit Site" target="blank" border_radius=""]Demo – Food and Diet[/symple_button]
Zeux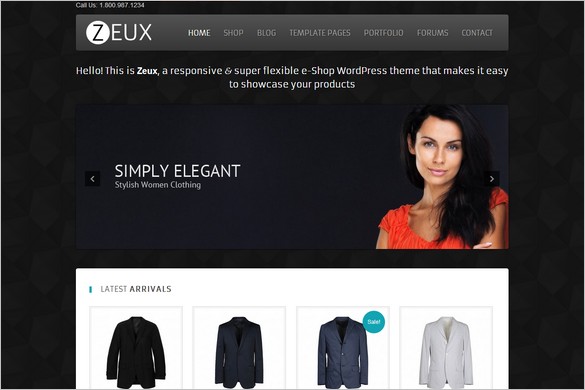 [symple_button color="blue" url="http://www.wpcrown.com/2013/07/zeux-e-commerce-wordpress-theme/" title="Visit Site" target="blank" border_radius=""]Download – Zeux[/symple_button] [symple_button color="green" url="http://alexgurghis.com/themes/zeux-ecommerce/" title="Visit Site" target="blank" border_radius=""]Demo – Zeux[/symple_button]
Crisp Persona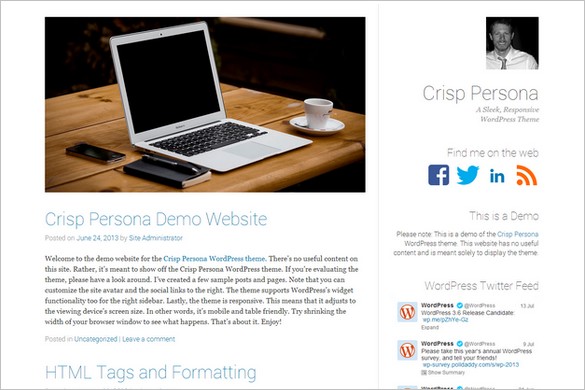 [symple_button color="blue" url="http://wordpress.org/themes/crisp-persona" title="Visit Site" target="blank" border_radius=""]Download – Crisp Persona[/symple_button] [symple_button color="green" url="http://crisp-persona.justinklemm.com/" title="Visit Site" target="blank" border_radius=""]Demo – Crisp Persona[/symple_button]
Faber
[symple_button color="blue" url="http://www.freewpthemes.in/faber-free-wordpress-theme/" title="Visit Site" target="blank" border_radius=""]Download – Faber[/symple_button] [symple_button color="green" url="http://demo.freewpthemes.in/faber" title="Visit Site" target="blank" border_radius=""]Demo – Faber[/symple_button]
Empo
[symple_button color="blue" url="http://wordpress.org/themes/empo" title="Visit Site" target="blank" border_radius=""]Download – Empo[/symple_button] [symple_button color="green" url="http://www.anariel.com/testwp/" title="Visit Site" target="blank" border_radius=""]Demo – Empo[/symple_button]
Iconic One
[symple_button color="blue" url="http://wordpress.org/themes/iconic-one" title="Visit Site" target="blank" border_radius=""]Download – Iconic One[/symple_button] [symple_button color="green" url="http://demo.themonic.com/io/" title="Visit Site" target="blank" border_radius=""]Demo – Iconic One[/symple_button]
Fiore
[symple_button color="blue" url="http://wordpress.org/themes/fiore" title="Visit Site" target="blank" border_radius=""]Download – Fiore[/symple_button] [symple_button color="green" url="http://fiore-demo.calobeedoodles.com/" title="Visit Site" target="blank" border_radius=""]Demo – Fiore[/symple_button]
Simple Mag
[symple_button color="blue" url="http://wordpress.org/themes/simple-mag" title="Visit Site" target="blank" border_radius=""]Download – Simple Mag[/symple_button] [symple_button color="green" url="http://demo.freewpthemes.in/simple-mag/" title="Visit Site" target="blank" border_radius=""]Demo – Simple Mag[/symple_button]
Hanamoto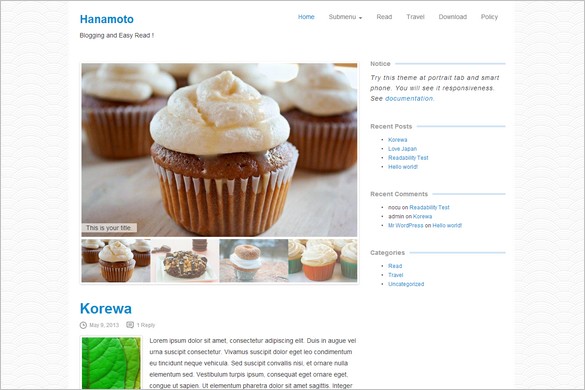 [symple_button color="blue" url="http://wordpress.org/themes/hanamoto" title="Visit Site" target="blank" border_radius=""]Download – Hanamoto[/symple_button] [symple_button color="green" url="http://www.malvouz.com/hanamoto/" title="Visit Site" target="blank" border_radius=""]Demo – Hanamoto[/symple_button]
My Contrastica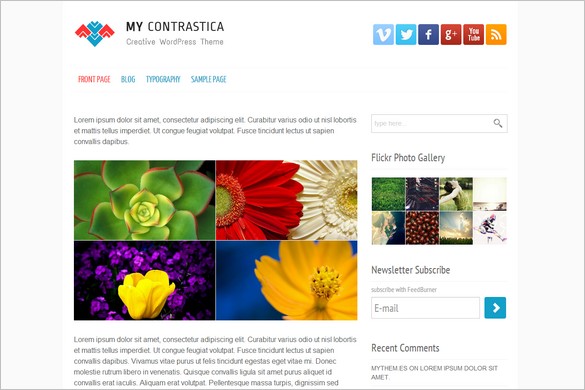 [symple_button color="blue" url="http://wordpress.org/themes/my-contrastica-under-construction" title="Visit Site" target="blank" border_radius=""]Download – My Contrastica[/symple_button] [symple_button color="green" url="http://test.mythem.es/my-contrastica/" title="Visit Site" target="blank" border_radius=""]Demo – My Contrastica[/symple_button]
SketchMini
[symple_button color="blue" url="http://www.sketchthemes.com/themes/sketchmini-free-wordpress-theme/" title="Visit Site" target="blank" border_radius=""]Download – SketchMini[/symple_button] [symple_button color="green" url="http://demo.sketchthemes.com/?theme=sketchmini" title="Visit Site" target="blank" border_radius=""]Demo – SketchMini[/symple_button]
My Notes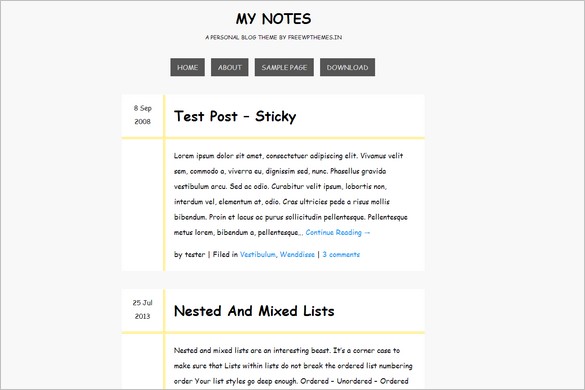 [symple_button color="blue" url="http://wordpress.org/themes/my-notes" title="Visit Site" target="blank" border_radius=""]Download – My Notes[/symple_button] [symple_button color="green" url="http://demo.freewpthemes.in/my-notes/" title="Visit Site" target="blank" border_radius=""]Demo – My Notes[/symple_button]
Page
[symple_button color="blue" url="http://wordpress.org/themes/page" title="Visit Site" target="blank" border_radius=""]Download – Page[/symple_button] [symple_button color="green" url="http://www.bibichette.com/" title="Visit Site" target="blank" border_radius=""]Demo – Page[/symple_button]
Navaju
[symple_button color="blue" url="http://themetribe.com/free-theme-navaju/" title="Visit Site" target="blank" border_radius=""]Download – Navaju[/symple_button] [symple_button color="green" url="http://theme.themetribe.com/navaju/" title="Visit Site" target="blank" border_radius=""]Demo – Navaju[/symple_button]
My White
[symple_button color="blue" url="http://wordpress.org/themes/my-white" title="Visit Site" target="blank" border_radius=""]Download – My White[/symple_button] [symple_button color="green" url="http://test.mythem.es/my-white-wordpress/" title="Visit Site" target="blank" border_radius=""]Demo – My White[/symple_button]
Mystyle
[symple_button color="blue" url="http://wordpress.org/themes/mystyle" title="Visit Site" target="blank" border_radius=""]Download – Mystyle[/symple_button] [symple_button color="green" url="http://demo.wpmole.com/mystyle" title="Visit Site" target="blank" border_radius=""]Demo – Mystyle[/symple_button]
NARGA
[symple_button color="blue" url="http://wordpress.org/themes/narga" title="Visit Site" target="blank" border_radius=""]Download – NARGA[/symple_button] [symple_button color="green" url="http://demo.narga.net/" title="Visit Site" target="blank" border_radius=""]Demo – NARGA[/symple_button]
Oriental Writing
[symple_button color="blue" url="http://wordpress.org/themes/oriental-writing" title="Visit Site" target="blank" border_radius=""]Download – Oriental Writing[/symple_button] [symple_button color="green" url="http://regretless.com/oriental?theme-preview=orientalWriting" title="Visit Site" target="blank" border_radius=""]Demo – Oriental Writing[/symple_button]
NewsFrame
[symple_button color="blue" url="http://wordpress.org/themes/newsframe" title="Visit Site" target="blank" border_radius=""]Download – NewsFrame[/symple_button] [symple_button color="green" url="http://wp-themes.com/newsframe?TB_iframe=true&width=1570&height=782″ title="Visit Site" target="blank" border_radius=""]Demo – NewsFrame[/symple_button]
Restaurant
[symple_button color="blue" url="http://wordpress.org/themes/restaurant" title="Visit Site" target="blank" border_radius=""]Download – Restaurant[/symple_button] [symple_button color="green" url="http://www.designpromote.co.uk/wp2012/restaurant/" title="Visit Site" target="blank" border_radius=""]Demo – Restaurant[/symple_button]
Santra
[symple_button color="blue" url="http://wordpress.org/themes/santra" title="Visit Site" target="blank" border_radius=""]Download – Santra[/symple_button] [symple_button color="green" url="http://www.wpstrapcode.com/santra/" title="Visit Site" target="blank" border_radius=""]Demo – Santra[/symple_button]
Shop Front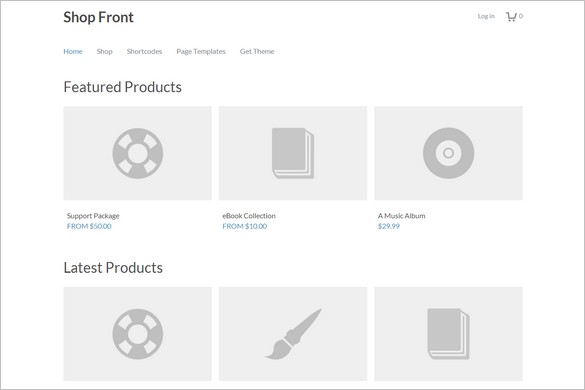 [symple_button color="blue" url="http://wordpress.org/themes/shop-front" title="Visit Site" target="blank" border_radius=""]Download – Shop Front[/symple_button] [symple_button color="green" url="http://shopfront.sumobithemes.com/" title="Visit Site" target="blank" border_radius=""]Demo – Shop Front[/symple_button]
Striker
[symple_button color="blue" url="http://wordpress.org/themes/striker" title="Visit Site" target="blank" border_radius=""]Download – Striker[/symple_button] [symple_button color="green" url="http://www.templateexpress.com/striker/" title="Visit Site" target="blank" border_radius=""]Demo – Striker[/symple_button]
Tashan
[symple_button color="blue" url="http://wordpress.org/themes/tashan" title="Visit Site" target="blank" border_radius=""]Download – Tashan[/symple_button] [symple_button color="green" url="http://www.wpstrapcode.com/tashan/" title="Visit Site" target="blank" border_radius=""]Demo – Tashan[/symple_button]
Travelify
[symple_button color="blue" url="http://colorawesomeness.com/themes/travelify/" title="Visit Site" target="blank" border_radius=""]Download – Travelify[/symple_button] [symple_button color="green" url="http://colorawesomeness.com/travelify/" title="Visit Site" target="blank" border_radius=""]Demo – Travelify[/symple_button]
Untitled
[symple_button color="blue" url="http://wordpress.org/themes/untitled" title="Visit Site" target="blank" border_radius=""]Download – Untitled[/symple_button] [symple_button color="green" url="http://untitleddemo.wordpress.com/" title="Visit Site" target="blank" border_radius=""]Demo – Untitled[/symple_button]
Latest posts by Artem Pavlov
(see all)