Christmas and New Year is approaching and it is time to celebrate the holidays with family and friends. If you want you can always spice and dress up your website to celebrate the upcoming festivities as well.
Today I have collected a bunch of both free and premium WordPress plugins that you can use to display beautiful snowflakes, Santa or creative greeting cards and more.
With these selected WordPress plugin you can easily spread some Christmas cheer and joy even on your website and blog. It will your visitors and readers surely appreciate. Download and use these 20 WordPress Christmas plugins to brighten up your blog for the holiday season.
5sec Snow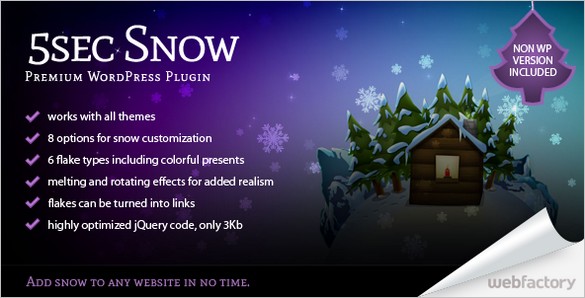 5sec Snow is the a top selling snow script on CodeCanyon. WordPress and non-WordPress versions bundled. Create a beautiful Christmas and holiday spirit on your website.
Christmas
The Christmas WordPress plugin is a great way to dress up your website with beautiful Christmas animation effects, Christmas Greeting card and Christmas snow and much more.
Christmas Pop-Up Card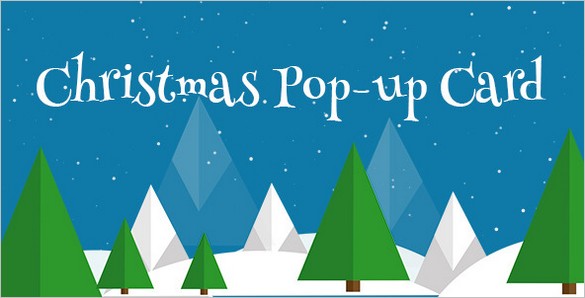 With the Christmas Pop-Up Card plugin you can add some spirit for the Christmas Holidays Seasons! Create a beautiful atmosphere and fancy decorations for your website?
Christmas Pack
Christmas Pack is a set with 10 beautiful pre-defined Christmas and New Year multi-layer popups. Make your website attractive, festive and enjoyable with this Christmas pack.
»  Item No Longer Available
Christmas Snow
Let it snow on your website! With the Christmas Snow plugin you can add multiple types of snowflakes (25 different types) on your site during the Christmas and holiday season.
Business Christmas Greeting Card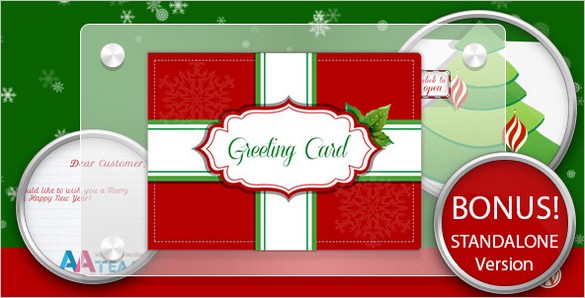 Create beautiful Business Christmas Greeting card with this plugin. The greeting card is animated, fully customizable and works as plugin on wordpress platform.
Snowpress
The Snowpress WordPress plugin will put some Christmas magic to your WordPress website. Show stunning snowflakes for your visitors (visitors can turn off snowstorm).
Christmas add-on for Fancy Text Widget
This WordPress plugin is an add-on for the plugin Fancy Text Widget. It comes packed with features such as 11 new fancy Christmas backgrounds, 20 new fabulous Christmas icons/pins.
WP Christmas eCard
WP Christmas eCard is a plugin for WordPress. Create beautiful greeting Christmas card with features such as Google fonts, greeting text, edit styles, full screen mode etc.
Simple Snowfall Effect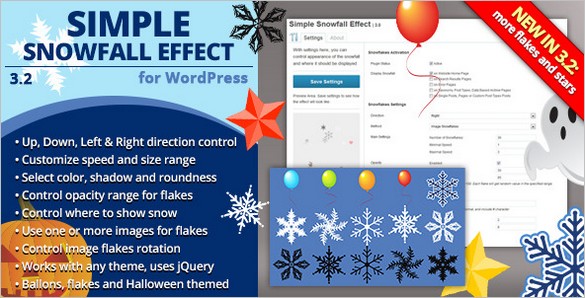 With the Simple Snowfall Effect WordPress plugin you can add beautiful jQuery powered snow fall effect on your website. The plugin includes a lot of customization options.
Christmas Card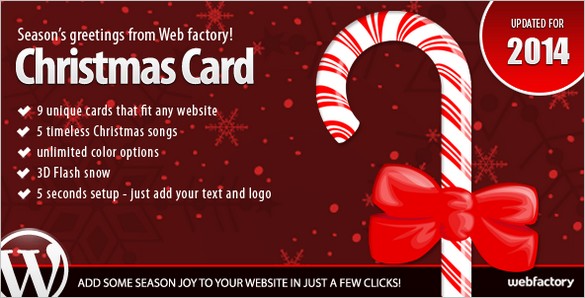 Christmas Card includes 8 unique and creative Christmas cards such as Santa, Candy bar, Bells, Reindeer, Snowman, Silent night, 5 timeless Christmas songs and much more.
Christmas Countdown Widget
Christmas Countdown Widget displays a Santa Claus counting down to Christmas in your sidebar. On Christmas day Santa displays a "Merry Christmas" greeting to your visitors.
Xmas Snow

With the Xmas Snow WordPress plugin you can add a great and nice looking animated Christmas snow on your WordPress website and blog.
Christmas Advent Calendar
With the Christmas Advent Calendar WordPress plugin you can get random selections of beautiful and attractive advent calendars from advent-calendar.net!
WP Christmas Class
With the WP Christmas Class plugin you can a custom class to your body tag and with simple CSS to change the entire look and feel of your website during the holiday season.
My-Christmas-Calendar
My-Christmas-Calendar is another plugin you can add and embed an awesome advent-calendar [from advent-calendar.net] to any page or post on your WordPress website.
Simply Snow
This is a simple WordPress plugin that will add a a snowing effect on your website. No options. No bloat. Simply Snow.
Christmas Countdown Clock
With this free WordPress plugin Christmas Countdown Clock you can showing days and hours until Christmas day. You can select from several designs, sizes, animations etc.
Merry Christmas Everyone
Merry Christmas Everyone is a WordPress plugin that will make Santa flying over your website with gifts, bringing happiness, candies and snow and much more.
Holiday Message
Add a popup message with a holiday graphic on your website with the Holiday Message plugin. You can customize colours, position and even add a snowfall effect etc.
Latest posts by Artem Pavlov
(see all)