So, you're planning to build your own website, but the problem is, you have zero knowledge of coding and whatnot.
As much as you want to hire a web design company in Miami, something in you is telling you that you're eager to try doing it by yourself first. Plus, you don't want to spend a big chunk of money for that.
Well, here's some good news for ya: Thanks to WordPress page builders, you can actually create, edit, and customize your site layout without writing any code anymore.
WordPress has made editing and designing one's website effortlessly. And, its easy-to-use features are the reason why you no longer need to equip yourself with any technical knowledge of web building and coding. You just simply have to drag and drop!
By having the right page builder and landing page design tips, you can create pages in just a matter of minutes and save yourself hours of sighs and migraines.
The question is, how would you determine which WordPress page builder is the right one for you? Good thing you're here.
In this post, we'll be sharing the top five drag and drop WordPress page builders for 2022 that will guarantee you a stress-free experience. Before we reveal them, however, let's talk about why you should use such page builders, and how you can pick the one that best suits your needs.
Let's get to it!
What's the Deal with Drag and Drop WordPress Page Builder Plugins?
If you're new to WordPress, you should know that your web design depends mainly on your theme. Although most premium themes offer plenty of customization features, they can be too complex for regular users who have no background in coding.
This is where drag and drop plugins come in to save the day.
With a simple WordPress page builder plugin, you don't really need fancy tools and the know-how to build beautiful custom layouts and landing pages on your website. It gives you the ability to add any type of content using ready-made drag and drop elements such as modules, widgets, and blocks.
You have total control of designing your page layouts. All you gotta do is customize, move, and arrange the content elements, and you'll build yourself the website of your dreams.
Who says you need to be a skilled web developer to make that happen? Not WordPress!
Choosing the Best WordPress Page Builder Plugin
Deciding which WP site builder is the right one for you can be a bit tricky, especially since there are countless choices available. That said, keep these things in mind when going through your options:
If you want to stick to your current theme, you should look for a page builder that works with it. Otherwise, you'll be encountering issues where your design looks off and mismatched.
Search Engine Optimization (SEO)
For a website to be running smoothly and ranking high in search results, it should have solid SEO. That's why you need to opt for a page builder plugin that also comes with an SEO feature.
An ideal WordPress page builder is one that makes it super convenient for you to design and customize your website in real time. Make sure you go for a plugin whose visual builder comes with templates, styling options, and other content elements.
Since billions of people are now using their phones to browse online, it makes perfect sense that you'll need a site builder that's mobile-responsive. That way, your site can be viewed perfectly in all screen sizes.
So, What Are Your Top 5 Options? Find Out Below!
Aside from being the most popular picks of web developers, designers, digital marketers, and bloggers, the plugins we've listed here have all the essential features mentioned above.
Without further ado, here they are!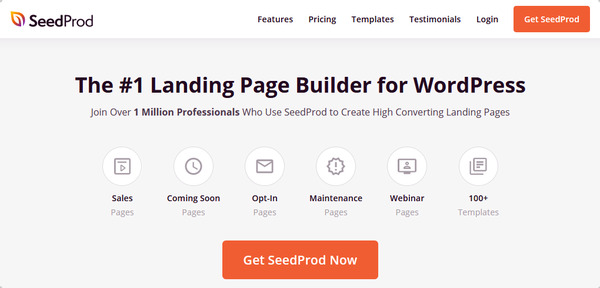 With SeedProd, you can either choose from 100+ stunning pre-made templates or create a completely custom layout using their drag and drop builder.
Whether you need pre-built templates for sales pages, landing pages, coming soon pages, 404 pages, or webinar pages, SeedProd has it all. And, unlike the rest of the other WP page builders, it ensures that your pages are the fastest, which can boost your search ranking.
Since SeedProd has a smart design system, you'll be able to save a lot of time by reusing elements rather than performing tasks repetitively.
Additionally, the plugin has all the features one can expect from a powerful page builder – such as contact forms, content blocks, social profiles, buttons, opt-in forms, and countdown timers. You can also create micro-sites within WordPress with the custom domain mapping feature.
Lastly, because of its built-in subscriber management, you can quickly connect with email marketing services like ActiveCapaign, ConvertKit, MailChimp, and more.
Not only is SeedProd the fastest page builder in the market, but it's also the most affordable, starting from $39.50 for a single site license. Now you know why it's our number one pick!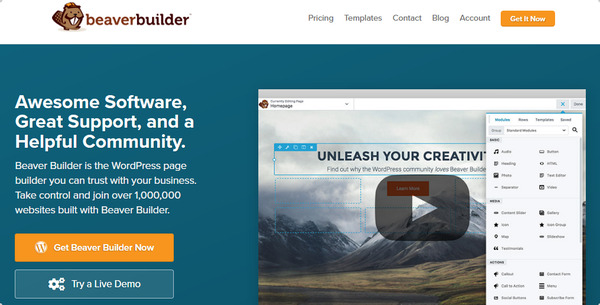 Coming in second is the user-friendly and easy-to-navigate drag and drop page builder known as Beaver Builder.
One of its best features is the live editor, which allows you to see all the changes you make in real time. You can drag and drop content modules, from sliders and content blocks to carousels and galleries, to create a landing page within minutes. No coding skills required.
Another reason why Beaver Builder is well-received by millions of users around the world is the fact that its interface is extremely seamless to navigate. Familiarizing yourself with it won't be a problem, and you can get started with their onboarding tour as soon as you wish to.
It also comes with more than 30 designed templates for landing pages, making it faster and easier for you to create phenomenal layouts. You can just replace the sample content with your own, and you're all good!
SEO-friendly? Check. Excellent for beginners? Yep. Fully responsive and Gutenberg-ready? You know it!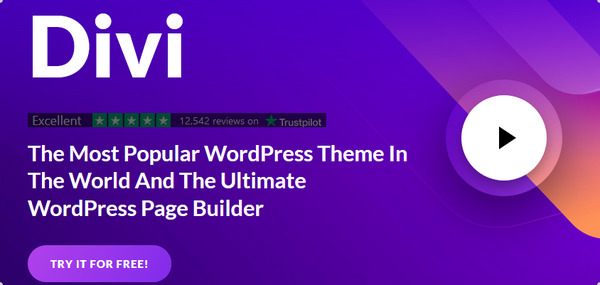 The Divi Builder is another powerful drag and drop WP page builder that will bring joy to your web building life. Like SeedProd and Beaver Builder, Divi allows you to preview your design as you build along.
Since the plugin is at the core of the Divi WordPress theme, you'll get access to the bundle of premium products offered by its company, Elegant Themes. However, you can use it with any other theme.
You can customize pretty much everything – colors, fonts, spacing, sizing, and more. As for content modules, you have 46 options that you can drag and drop anywhere in your layout. You can then customize each element with its advanced design settings.
Divi lets you create any type of custom page layout within a span of minutes. To make it even better, you can save these layouts for future use, or if you want, you can export a layout from one Divi installation to another. Amazing, huh?
The best part is, Divi has very reasonable pricing options. For $89 a year, you'll get the Divi theme, its page builder plugin, and all other Elegant Themes products.
An affordable page builder plugin that lets you create any type of website you want? Here you go!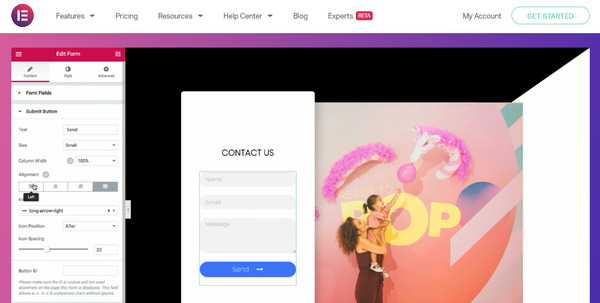 With more than two million active installs, Elementor takes the fourth spot of this list.
Not only is this visual drag and drop page builder plugin fast and easy to use, but it allows you to see your changes live as you make them. With more than 100 ready-to-use landing page templates, building and customizing your dream website will certainly be an enjoyable task.
Another fantastic feature of Elementor is that it gives users the freedom to undo and redo. You don't have to worry about committing mistakes anymore, as you can always go back and sort them out.
Also, with a revision history available, you can check out the previous and original versions of your content. But, can you actually go back to a previous version once you've saved a new one? Absolutely!
What's more, Elementor has a built-in maintenance mode, which you can use whenever you're making changes to your site. You can show a coming soon or an under construction page, to your visitors to give them a heads up.
If you're wondering, the plugin is free to use. However, you can also go for its premium version, Elementor Pro, for $49 a year for a single website, if you want further customization.
Finally, ending the list is Visual Composer, a complete site builder ideal for both beginners and developers who are looking to customize their websites.
This user-friendly WordPress plugin features a simple drag and drop builder, professional templates, a host of powerful site-building features, and tons of out of box content elements.
Similar to its competitors, Visual Composer provides real frontend editing experience when designing a website. Along with SeedProd, it's one of the only two plugins to allow users to edit all aspects of the landing page, including the logo, menus, headers, sidebars, footers, etc.
Its impressive design options will no doubt grab your attention instantly. You can easily add stylish backgrounds, among which are gradient, carousel, slideshow, zoom in/out, parallax, and more.
Plus, Visual Composer works well with all WP themes, which means that you can switch your themes without losing any of the custom layouts you created with it.
Final Thoughts
If you were to ask us which is the best of the best, we gotta say SeedProd. Especially if you're trying to add eye-catching landing pages to boost conversions and sales, it sure is the perfect choice.
It fits well with any theme, it comes with numerous templates for faster page builds, and it's extremely user-friendly! What more could you ask for?
Then again, at the end of the day, it's always up to you to decide which drag and drop WordPress page builder you'll gladly settle for. Just be sure that it's easy to use, flexible, mobile-responsive, and SEO-friendly.
Latest posts by Artem Pavlov
(see all)