Blogging has significantly changed over the past few years. In the past, blogging was purely to satisfy a passion. Individuals established blogs according to their interests in various subjects.
Almost accidently, once they had an audience they realized they could monetize their blogs through programs like Adsense and Clickbank by leveraging the traffic.
Now a blogger can not only blog about their passion, but can also be a solopreneur and make much more than just royalties paid by various marketing affiliate programs.
The principal thing for a solopreneur is to begin with a solid, effectual strategy to monetize their audience.
The first and one of the most critical aspects of course, is the selling platform. Where will you base your business? Should you establish a separate website or will you operate right from your blog? Because of a limited start up budget, it's advisable to go for the latter option. A complex ecommerce website can require a significantly higher investment in time and money to start and maintain. Relying on your blog is not only cheaper, but will also allow you to directly leverage your traffic without directing them to secondary sales sites.
And that brings us to a more important question…how will you actually monetize your blog? Running a business through a blog is not only possible but also easy if you use the right tools and plugins.  Since there are many different types of tools and plugins, to the biggest challenge is often working out which are the best ones to use.
In addition to discussing the most critical aspects in kick starting a business, we've recommended blogging tools you could use to strategize and implement each one:
1. Social Media Engagement
As one of the social media engagements, blogging largely relies on your social circles.  Many bloggers have successfully used social networks to promote their blogs and drive traffic into them. This has been particularly boosted by the fact that you don't have to operate your social media account separately from your blog. Your blog traffic and social networks' followers should not be treated as separate entities.
You can engage with them simultaneously thanks to the social media clients you can use in your blog. This will help you run your blog and social media accounts concurrently to engage prospects and boost your business. Some of the effective WordPress plugins you could use for this include Feather and Floating Social Bar. Blogger widgets on the other hand, include The 4 in 1 Social Media Popout and Beautiful Author Box.
2. Simple ecommerce
Traditionally selling securely from a blog was a hassle and quite costly. You'd need to have an SSL certificate for your site and implement a way to process the credit card. A simpler alternative is using the PayPal Buy Now button but unfortunately, the checkout process isn't the best.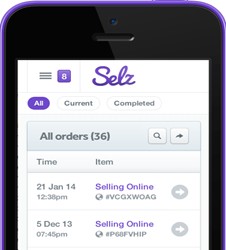 Fortunately, there has been a lot of innovation in this area of late and it's now easy for solopreneurs to conduct ecommerce on their blogs with zero investments in time and money. One of the greatest new tools that you can leverage is Selz. It's a platform especially designed for independent creatives and solopreneurs who want a simple way to earn money online from selling their work.
Selz is user friendly particularly because it's set up by copying and pasting a small bit of code to any HTML page. This makes it compatible with both WordPress and Blogger. Additionally, the tool securely handles all the credit card payments. If you're selling digital files, they'll be automatically delivered to your respective customers immediately the transactions are completed. The best bit is that the tool is free to try out and you are only expected to pay a small fee when you successfully make a sale.
3. Keyword Tracking
The survival of your blog largely depends on the keywords you publish. That's what boosts your visibility in search engines and subsequently attracts traffic. To attract maximum traffic, you blog should contain all the relevant keywords that pertain to your niche. That's where keyword tracking tools come in. A tool like WordTracker will help both WordPress and Blogger users determine the keywords to publish based on analysis of searches and traffic trends in your niche. Google also offers a free keyword research tool that highlights the most relevant keywords in your niche.
4. Security
Let's face it. The web is crowded by malicious programmers who'd love to hack into your blog just to cause mayhem. You could lose your entire blog and possibly your prospects too in just a few hours. The only way to avoid such attacks is installing effectual security systems which consistently auto-update according to the changing hacking trends.
If your blog is built on WordPress, a reliable security plugin you could use is Sucuri. Blogger users can secure their sites with tools like ThreatCon by Symantec.
5. Blog Design
Your blog should not only stand out in content, but also in the design. A unique, pleasant and simple design would ultimately boost the legitimacy of your business and the number of prospects you stand to convert into paying customers. Fortunately, you can save yourself the costs of hiring a permanent web designer by leveraging WordPress design plugins like Behance and Dribble. They will help you customize your blog according to your preferences and business goals. A Blogger site on the other hand, can be designed using aesthetics tools like Pictaculous and Compfight.
6. Email Marketing
Email marketing is not just about newsletters and spam messages sent out to prospects. Relying on readers to subscribe to your mailing list is a tactic that's now getting old.
If you're on WordPress, you could alternatively use an email marketing plug in like CustomerIO which sends out emails to prospects according to their web behaviors.
If your blog is not based on WordPress, you may consider using MailChimp and Aweber.
7. Blog Back Up
Just as store owners stand to lose their businesses in case of a fire or any other calamity, your business might crumble in case of a serious technical glitch in your server. You'd lose many hours' and possibly days' and weeks' worth of writing. The best way to prevent this is backing up your entire blog with effective resources like BackWPup for WordPress users and Amazon S3 or DropBox for Blogger.
8. SEO
Blogs generate most of their traffic from search engines like Google. It's therefore critical to optimize your site to ensure that you rank among the top blogs in your niche.
Although you can personally optimize your content, it's advisable to include an SEO tool to ensure that you maintain that top spot. As  WordPress users leverage the Yoast SEO plugin, Blogger users could use the All in One SEO Pack Plugin to boost their ranks in search engines.
9. Landing Pages
A business blog is not expected to be one dimensional. You should include separate landing pages within it according to the setup of your business. For instance, you could have a landing page entirely reserved for customers who need your services and another for ones who are interested in your products. To make your work easier and more organized, you should consider using landing page tools like OptimizePress plugin for WordPress and CrazyEgg for Blogger.
10. Blog Editing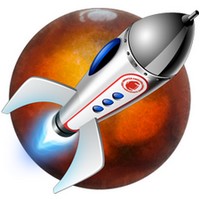 Blogging platforms offer their users with default blog editors. Unfortunately, they are not flexible enough to do quick and comprehensive edits on your blogs. You could however, use separate blog editing tools which give you transcendent and efficient editing capabilities.
MarsEdit and BlogDesk for example, allow you to edit connect different blogs, upload images and content quickly, and come with simple, pleasant interfaces to make your work easier. They can be used across all blogging platforms including WordPress and Blogger.
Finally, note that this list is not comprehensive but only covers some of most critical aspects and tools you should consider as a solopreneur. There are many other tools you could leverage depending on your blog setup, goals and strategy. If you've come across other tools that might be helpful to solopreneurs, let everyone know about them in the comments below.
Photo Credit: Fosforix via photopin cc
Byline: Davis Porter in an online solopreneur who doubles up as a professional writer, copywriter, editor and blogger. You can contact him for any writing/copywriting jobs through davisporter15@gmail.com
Latest posts by Artem Pavlov
(see all)