If it's one thing that all small businesses have in common, it would be their budgets. Now, this isn't to say that there are some small businesses and startups out there that have budgets through the roof, for whatever reason, but it's a safe bet to say that a lot of small business owners are pretty tight on their finances.
Any ways to cut down on spending are widely accepted as common and smart practices for small businesses. These can range from hiring less employees, even friends who work for free, to cutting corners on certain aspects of your business.
A lot of small business owners first cut back on their advertising and marketing efforts. The reason why they do this usually lies in the lack of short-term gains. Marketing, advertising, and online presence usually don't offer too much in the start, but are certainly invaluable in the long run. Owners typically see them as frivolous and unneeded excesses that rarely show profit, but they couldn't be farther from the truth.
Having a website, social media presence, and a solid marketing plan are essential not only to help get your business off the ground, but also to keep it afloat. One easy and pain-free way to do this is through WordPress.
WordPress is free. Well, it can also cost money, but for the basics, it's free. It's a free online presence that is trustworthy, and brings results. Users don't even need to hire a web designer or have an extensive knowledge of web design. WordPress offers themes and customization tools that allow any beginner to pick it up and look professional.
Some of these designs are free, making the decision to run a WordPress site even that much more appealing for small business owners. Themes make the site, so let's go over ten of the best looking, and cheapest theme options that'll benefit small businesses.
Boutique ($39)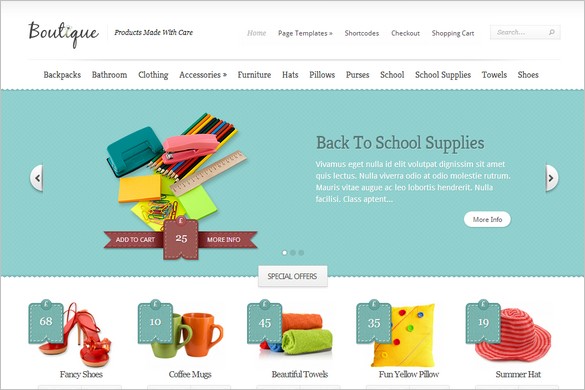 Simple and casual, Boutique (by Elegant Themes) takes splashes of pastel colors in contrast to a white background to offer a great platform for businesses either selling clothing, baked goods, etc. It has a retro look with modern functionality. Interchangeable colors gives versatility.
XMarket ($55)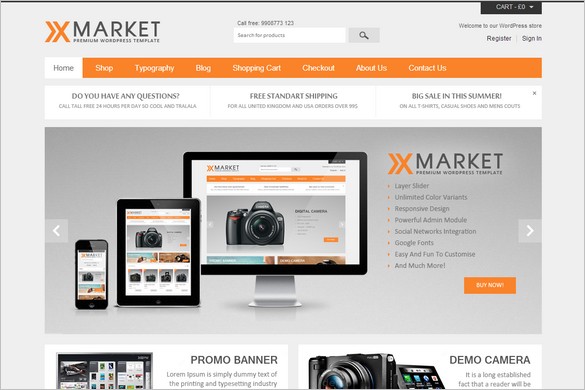 XMarket is a professional looking sales platform, complete with a slider on the front page and a simple menu bar on top. It's a responsive site completely customizable by colors.
Shell Lite (Free)
Minimalistic and beautiful, Shell Lite offers a clean page perfect for a business or blog. The price is enough to sell on this theme, but the no-mess design is a keeper.
Energy ($75)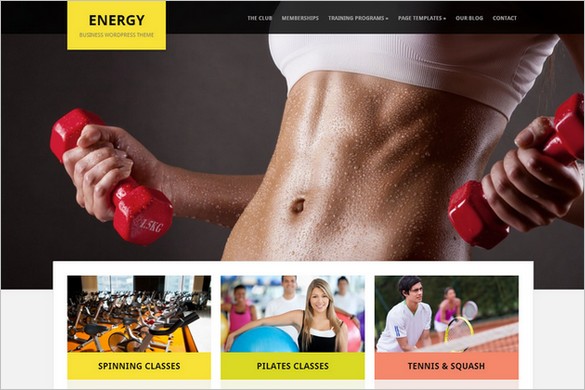 One of the best suited for fitness businesses, the Energy theme offers popping visuals and a strong header that looks professional. A full page image slider that is compatible on mobile makes this theme a top contender.
Figero (Free)
Figero is a very nice looking business theme that offers an easy store set up and allows multiple PayPal accounts on the page. Easily configurable, this theme is a no brainer.
One Page (Free)
For those of you not selling anything online, One Page might be the theme for you. It is a beautifully designed site that offers only one page, giving your customers all the information they need, and nothing more.
Corpo (Free)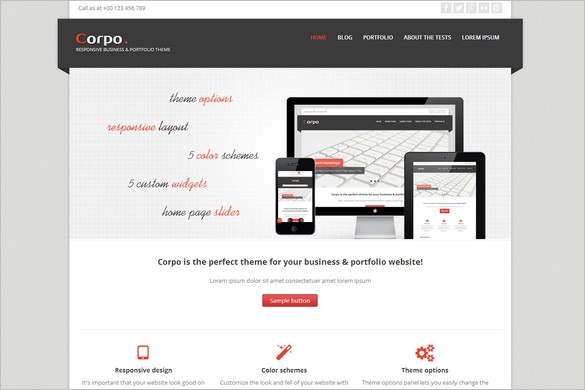 Corpo is versatile, in that it's perfectly suited for both personal and business needs. It has a corporate look, but also a casual feel and has many features.
Bold ($69)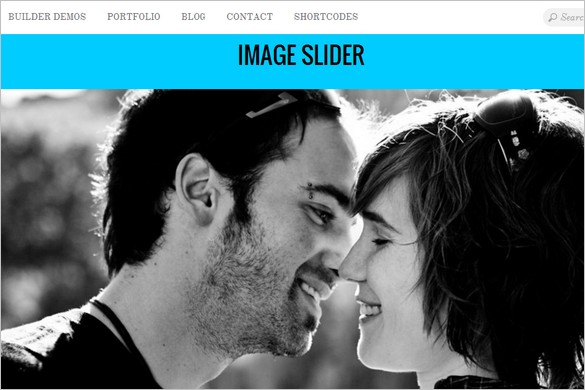 Bold is impressive and beautiful, showcasing photos largely on the homepage with a non-intrusive menu bar. Bold offers both menu pages and a featured article/blog post list at the bottom.
Mission Corporate ($45)
Mission Corporate is a very simple, no fuss business theme that showcases your company, rather than your company's website. It's easy to use because there's not too much to get lost in.
Thunder ($45)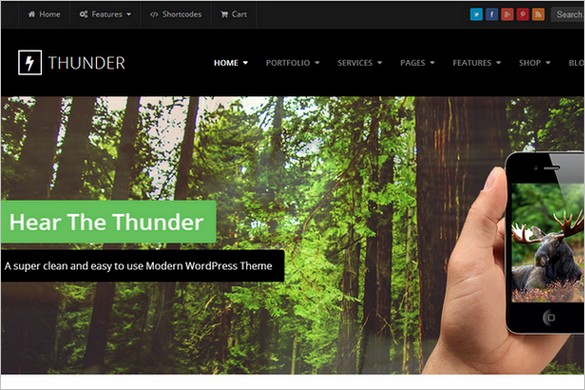 Be prepared to impress with Thunder, a bold retina ready drang and drop theme that'll handle any of your businesses' heaviest critics. It adds an extra dynamic level to your site that'll surely keep your visitors around.
Author bio:
This post was written by Eric Kneff in association with Townlaw Licensing. Visit Townlaw Licensing for more information.
Latest posts by Artem Pavlov
(see all)