UPDATED on 8/4/2021:
Not many would disagree that WordPress is easily the most popular CMS out there. Since its launch in 2003, WordPress has grown into a favorite platform for blogs, portfolios, and functional websites.
Still, its sheer popularity is something everyone knows about, but not many of us can actually guess how popular WordPress really is.
Here are 10 surprising facts about WordPress to help you realize the role it plays today in the web.
1. Almost 17 new posts every second
You got it right. Every second, there are around 17 new posts published on blogs managed with WordPress. This means that, on average, we witness the appearance of over 1000 posts every minute, almost 14,68,800 every day and a smashing amount of circa millions every year.
All this shows that WordPress is clearly the most popular self-hosted CMS solution.
If you're interested to see a global map of WordPress bloggers as they post in real-time, have a look here.
2. Over 58,264 WordPress plugins are Available
The multitude and variety of available plugins is a feature that definitely sets WordPress apart from other CMS solutions. Plugins allow users to extend the functionalities of WordPress blogs and websites way beyond the core installation. As you can imagine, removing access to them would have a great impact on WordPress users.
Every day, WordPress database of plugins is rapidly growing – recently it hit the 58K mark and it's estimated that a new plugin is added to it every hour. Until now, users have downloaded plugins over millions of times. It's safe to say that if you'd like to add a feature to your blog or website, there's probably a plugin for it.
Interestingly, Yoast is the most popular plugin around – probably because it has all the features that a website need to outrank other websites in SERPs. All in all, it has been downloaded 5+ million times and numbers are still increasing.
3. Regular WordPress Updates
WordPress 5.7, the newest version of WordPress.org, the free platform supporting self-hosted websites, has been downloaded over millions of times already. What gets counted as a download in this context is not only the download itself but also the installation of WordPress.
Since the last few years have become a renaissance of blogging, the download rate is rapidly growing – some estimate it to amount to tens of thousands downloads per day! And now WordPress is not only used for creating just blogs but also eCommerce, portfolio, photography sites etc. And even big brands like TechCrunch, BBCAmerica, SonyMusic etc. have their websites developed on WordPress.
At present, over 40% of websites available are on WordPress.
4. 1000 spam comments per second on WordPress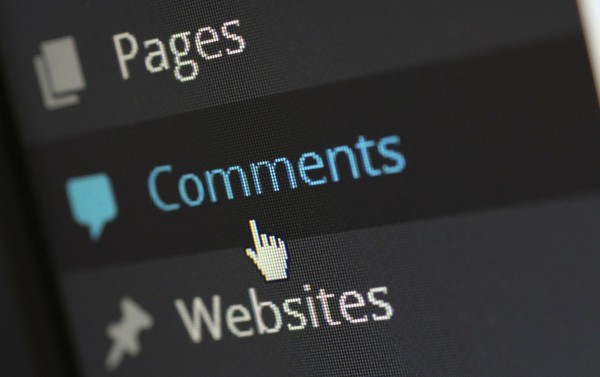 If you run a blog, you should have known the headache of managing spam comments. As per Akismet, they have blocked over 500+ million spam comments which means, there are around 1000 spam messages per second.
Many spammers target blogs which allow comments without moderation. They tend to fill the comments with links which are irrelevant and adds no value to the post. So Akismet being the best option for stopping spam comments, it has active installation of 5+ million.
5. WordPress has been translated into 65 languages
This is a great piece of news for those for whom English is not the first language and they would feel more comfortable having to deal with a platform in their own language. Well, your choice is pretty wide – until now, WordPress has been translated into 65 different languages.
Whether it's French or Croatian, Finnish or Dutch, you'll always find a great alternative to English when it comes to managing your dashboard. If you happen not to speak any of the 55 languages available now, all you need to do is wait a little – WordPress team is busy updating this list of available languages all the time. Have a look here to see all languages available for WordPress right now.
6. Over 1.1 million domains registered on WordPress in every 6 months
The number of domains registered on WordPress is whopping 1.1 million in every 6 months. It is being the most convenient option for setting up a website with its easy to install process and a large community to help out on every step.
7. WordPress.com employs a total of 1423 people
It's hard to believe that there are not even 1500 people behind the incredible success of the company (Automattic ). As of 2020, their number of employees working for the company are 1273. Its hard to believe such a small employee force managing such a bit platform with such efficiency. WordPress being an open source platform is helped by many skilled developers around the world.
8. Average WordPress Developer Earns over $50,000
As per the data from PayScale, a WordPress develop earns over $50000 yearly and even web designers earn over $40000 yearly. Due to the popularity, many developers are focusing on learning about WordPress.
9. Huge Collection of Free and Paid Themes
Anyone can easily get started with WordPress by just installing WordPress and uploading a theme. All you need to have is a domain and web hosting plan. You can find many free WordPress themes at WordPress.org and customize your website as per your requirements. You can even buy ready to use WordPress themes and get started with your business.
10. Total 1080 till date
WordCamps is locally organized conferences which covers sessions on everything related to WordPress. From the first WordCamp in San Francisco by Matt Mullenweg in 2006, there are total 1080 WordCamps are organized by local communities in 371 countries.
Latest posts by Artem Pavlov
(see all)