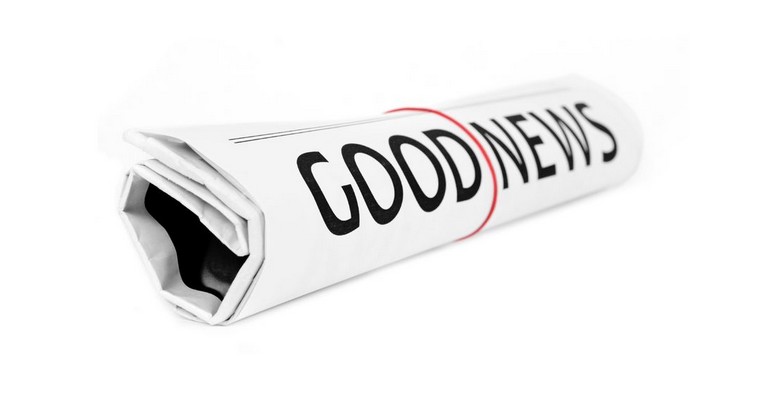 WordPress got the pace back. Last week we saw the first beta version of the upcoming release. This week we received WordPress 4.3 Beta 2.
Our Weekly WordPress Roundups have a voluminous connection with the WordPress releases. Those who are following the roundups knowing this fact that we started our series with the series of WordPress 4.2 beta releases.
We enjoyed posting each update with our roundup. It is an inspiration for us to write every week. WordPress core team is dedicated to inspire the world wide web.
Furthermore, we received many tutorials this week from different authors. It is a week to learn. And, we focused on the WordPress strategy from Chris Lema.
From the world of WordCamps, we saw the chaos at Los Angeles when the tickets sold out in few hours. The social media team continuously posting updates which show the interest of WordPress community in this event.
Let's drive into the Weekly WordPress Roundup #17.
WordPress.org vs WordPress.com
The web industry is huge. It is big. Millions of people work around the world wide web. WordPress covers the 50% of this massive community. A large number of people join WordPress daily. This number increases every day. WordPress has a very user-friendly backend which attracts the newcomers to come and stay with it.
It comes out to a situation where newbies find two paths. WordPress.org and WordPress.com. Almost everyone in the WordPress industry passed through this door of confusion. This confusion can be cleared with a little research work. Many blogs have written about this topic to clarify the scenario.
We covered this conversation in our Weekly WordPress Roundup #14 when Shuan Quarton posted his thoughts on WP Kube. This time, Jenni McKinnon written a definitive guide differentiating WordPress.org and WordPress.com. These posts are shared week after week for the friends who want to clarify the perspective on this specific concern. Different influencers have different experiences and we appreciate all the content that guide our readers to the right virtue.
Guide to WordPress Ecommerce
Starting from a blogging platform, WordPress take over all the portions of the web industry. Big websites now use WordPress as their content management system. WordPress has the solution to all web problems. There is a plugin available for any of the requirement. Thousands of plugin for thousands of purposes are registered at WordPress.org directory.
When it comes to the e-commerce industry, it is another huge and massive area to explore. There are different content management systems fully focusing on the e-commerce stores. WordPress was firstly working with WooCommerce, Easy Digital Downloads and many other plugins to fulfill this need. In the last month, Automattic acquired WooThemes and WooCommerce became the official platform to run online stores.
This above story tells us how WordPress is ruling the minds by all aspects. Darren DeMatas published a guide on WordPress ecommerce. This is not a guide. This is a complete process for an ecommerce store. It can help the online stores to work from beginners to advanced level.
Bitcoin Is Trending
Payment methods for any purpose are important. For online payments, users consider Paypal, Credit Cards, etc. Recently, Bitcoins are getting hype in the industry as a payment mode. Agencies using Bitcoins for getting payments from their customers.
Cloudways keep their payment process up-to-date. Having different modes like Credit Cards, Funds, American Express and others, Bitcoin is also added to the list of payment modules.
It is by far known as the safe payment module. Keeping the universal facts in mind, Bitcoins favors both the consumer and the entrepreneur. It has no extra charges, keep an eye on your privacy, works smartly, and no annual charges. Using Bitcoins to pay for your cloud hosting is a good idea.
More WordCamp Europe Experiences
Our Weekly WordPress Roundup #16 was dedicated to WordCamp Europe. We shared different stories from the event. It is still in the winds. We are hearing more stories. One of the biggest WordPress conferences made a lot of memories for the people in the community.
It was the first WordCamp for many folks. When I was working with the influencers who have been to many WordCamps, I got all positive reviews. These flagship events of WordPress are a hub of knowledge. From speaker sessions to the happiness bar, there is a ton to grab.
Kevin Muldoon, a blogger and internet marketer also attended his first WordCamp. He wrote his complete experience on WordCamp Europe at his blog. He thoroughly enjoyed the WordCamp with many of the top notch gentlemen from WordPress industry including Pere Hospital, Jean Galea, Colm Troy, and others. You can read the excitement in his words.
WordPress Is People
WordPress build many stories. Many names are attached with the fame of WordPress. Including the core contributors like Nacin, Mark, Helen, Andrew, and others, there are others who work around blogs, conferences, and updates. It is all about humans.
Chris Lema stated his strategy to navigate the WordPress world. Lema spokes out the heart of WordPress community. He wrote the words of common people working with WordPress.
It is a big responsibility to write these directions of a software. When you have a following and readership like Lema, you have to be more careful. Being a daily blogger, Chris has the quality to choose the adequate words for his write-ups.
Useful Tutorials:
WordPress Resources:
Product Reviews:
Podcast:
Ending Notes:
It is more fun to write about conferences, articles, tutorials, podcasts, products, resources, when everything belongs to WordPress. We live with WordPress by choice. What about you?
Latest posts by SYED WASEEM ABBAS
(see all)