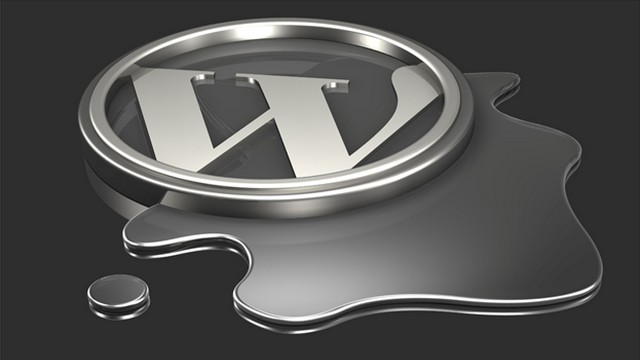 Are you satiated with your existing HTML website? Is your website fetching you the expected results? If your answer to both these questions is a "NO", then perhaps you're in an urgent need of a website markup conversion.
HTML to WordPress theme conversion is a process that can boost your website's performance by an impressive level. Winning in the online world is a challenging task and you need to put in a lot of time and efforts for the same.
As you read this blog, you'll become familiar with important aspects that make HTML to WordPress conversion a befitting option for today's website owners.
HTML to WordPress conversion adds customization to your website
Who doesn't like customized websites? By being able to modify the look and feel of your website as per your will, you gain an extra edge over your business competitors. HTML to WordPress conversion is the process that renders you such flexibility.
Whether you're intending to incorporate the very latest functionality into your web portal or want to play with the existing functionalities, empowering your website with WordPress will allow you to do all this and more. The easy-to-use administrative interface of WordPress CMS offers you complete freedom of manipulating your website as per your ever-changing business requirements.
HTML to WordPress makes your website cross-browser compatible
Switching from HTML files to WordPress theme for your website works as the perfect strategy for empowering the site with cross-browser compatibility. In today's digital world, there's a growing need for ensuring that your website is accessible by people residing in different corners of the globe.
An HTML website isn't accessible via numerous web browsers, thereby leading to a restricted audience reach. On the contrary, a website that operates on WordPress CMS fares well with all the major as well as less-used web browsers. Hence, if your HTML website is facing a reduced visitors' count, don't delay in transforming the same into a WordPress theme-based web portal.
HTML to WordPress conversions make your website friendly with search engines
Search engine friendliness has become a major point of concern among website owners who're looking to target a global audience. If your website isn't friendly with Google and other popular search engines, you stand a chance of losing important and high-paying leads. It is highly advised to convert your HTML website into WordPress site for an enhanced search-engine compatibility.
Since  Google loves WordPress websites, switching from HTML to WordPress can actually work in your favor. In addition to this, the SEO semantic coding involved during HTML to WordPress theme conversion also affirms the W3C validated status for your website. To put it more clearly, when your website is empowered with WordPress theme it attains the potential of staying 'alive/active' over the internet.
All the search engines would definitely crawl your website and feature you on top of the best search engine results pages. Trained markup conversion experts look into conserving the HTML ending for the website pages because the moment the web address of any page is changed, all the search engines will view the page differently and this will directly affect the website rankings.
Mobile Responsiveness – A default feature available with WordPress powered web portals
In today's over-competitive world, simply owning a website isn't enough. You need to look into additional aspects such as: Is your website accessible via all mobile devices? Does your website load perfectly on smartphones with varying screen dimensions? Are the mobile visitors able to use your website features in the same way as used by the desktop/laptop visitors? Professional web developers are always on a look out for ways that can be utilized for ensuring 100% flawless functioning of websites.
HTML to WordPress conversion has come up as a brilliant solution to all the problems associated with the mobile-friendly nature of a website. Trained WordPress developers use the right techniques for assuring the smooth operation of your website, when accessed via different smartphones.
Wrapping Up
So if you too have been bothered about the weak performance of your HTML website, changing it to WordPress is the method that will work for you. Hiring a professional for doing the job is crucial because a single change in your website may affect your online presence by a large extend. Get going and contact a renowned website conversion services company that will look after your requirements in the best suited format.
Please spare a minute to pen down your feedback/suggestions regarding the above post. Your views are awaited in the comments box provided right under this post.
Author Bio:
Sarah Parker is a creative web designer in Designs2HTML Ltd. with vast experience in Research and development vertex of web design technologies. She use to write on different Markup conversion processes and socialize it through social media platforms. Join her on Facebook or Twitter to get latest reviews and updates.
This is a guest post and if you are interested in writing for the Daily WP Theme as well let us know via our contact form.
Latest posts by Artem Pavlov
(see all)