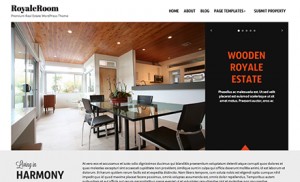 One of the most important aspects of a website is the theme; however this critical part of an online business is often underestimated by newbies and even by big companies who may not be aware of the real importance of having a nice looking, functional, inviting, and professional image for their visitors. Having a premium theme installed on a website is very important since it helps to convey a certain message, and it is a crucial part of success.
If you have been thinking about the idea of installing a premium theme on your site or simply want to know more about it I invite you to pay close attention to this article, as I'll be discussing not just the importance but also the main differences between a paid and a free WordPress theme.
A theme is more than the colors and image of the site; it in fact determines a lot of the website's anatomy and functionality. You can think of a theme as the flesh and bones of a website, thus it is easy to understand that it actually is more than the smile of an online business. Another great way to understand what a theme does for a website is to think of it as the logistic of a restaurant; with a premium service you have a host, waiter, excellent food presentation, great environment, and VIP treat, whereas with a free service is like if the restaurant is in fact frozen food. Even when both options want to produce the same results, each one goes to a different place.
What are the main differences between a premium and a free WordPress Theme?
As seen before, the major part of it is about the message sent to the visitor, but something else to consider is the behind the scenes where you will be actually working on the site. The easiest your job as webmaster is the better the message will be sent to the visitor, so here I would like to talk about some of the main differences between premium and free themes for a website.
Graphics Design: This is the most obvious difference, since the graphics design that you get with a premium theme are much better than those of a free one. The overall look is more professional and there are many available options that are great for each type of site.
Functionality: Exploding the full potential of a website is a great idea; this can be achieved easier and faster with a premium theme since these are free of bugs and errors. Free themes are great but you can have a hard time making things work as many of them are not designed to last or be compatible with other features.
Customization: I really enjoy tweaking a website and adding new features to enhance the visitor's experience, many of the tools that you can add with a premium theme might not available with a free one, and this is not because the tool's designers do it that way, but because WordPress is constantly updating its platform and many of the free themes are not updated, thus the versions are not compatible and the site experiences ups and downs.
Support: Premium themes are offered by companies and organizations dedicated to bring a premium service, this means that if the theme doesn't work as a result of an update or a virus, chances are that these companies can help you to solve the problem, they as well often offer a variety of tutorials and extra services with the intention of helping as much as possible. These of course are not available with many free themes, sometimes the support comes attached as a "readme" notepad file and that's all.
Each one of these main differences (it can be more) help a site to convey the right message to an audience, and in the end that is what is all about.
Why am I recommending premium WordPress themes?
In the past I created several websites using free themes as I wanted to save as much money as possible; I rapidly found that my websites had technical issues due to the lack of updates or poor support from the developers, and even when the graphics design was very nice, I simply could not make it for more than six months. After that experience I decided to open a different website using a premium theme, this time the journey has been totally different and I am really pleased with the results. I've been working as well with other people who share the same opinion about each type of theme.
Remember that the theme is what actually makes your site work one way or another; this will convey a message and in the end it can be the difference between a happy and successful website or not.
To your Online Success!
About the author: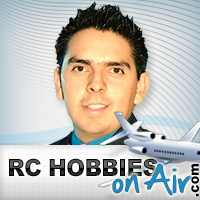 Jose Lozano is a successful online entrepreneur who loves creating websites about his hobbies. The last website that he created is about his passion for RC flying toys and there he enjoys writing about Blade helicopters as well as giving useful tips to people in order to buy a Parrot AR Drone 2.0.
This site was created using a premium theme and the comments from people about it are great.
Latest posts by Jose Lozano
(see all)