It's no wonder why people love to shop online.  It's fast, easy, and convenient.  There is no need to fight against the crowds and traffic in search of the perfect product, or travel from store to store price comparing.  With online shopping, you can do it all with a simple click of a mouse.
As a business owner, you may already be aware that setting up an eCommerce website using the WordPress platform is a popular trend right now.  In fact, it is estimated that worldwide eCommerce sales on any platform will exceed $1.7 trillion dollars in sales in 2015 alone.
Yes, I said trillion.
That's a lot of customers.
One of the most important things to be aware of when you operate an eCommerce website is that people are going to need high-quality customer service.  Since customers are purchasing your products online and cannot simply drop in and express their questions or concerns to you in person, you must provide a means for them to do so online.  You can do this by providing a trackable ticket system, a messaging service, live chat, or even an FAQ section.
Here are 5 exceptional ways to give your customers great online customer service on your WordPress eCommerce website.
"Better customer service starts with better conversation."  Zendesk is a great WordPress plugin offering just that, better conversation with your customers.  This is essential to running a successful online business.   With this plugin, you can turn any blog comment into Zendesk tickets for further answering of questions.  Customers can access a Zendesk Feedback Tab from any of your website pages so they can search the knowledge base, chat with an agent, or submit an inquiry ticket.  There is even a convenient contact form for customers to submit questions or issues.
With this plugin you can support unlimited email addresses, connect with social media, route incoming calls from customers to your mobile (with all calls and voicemails automatically being transcribed into tickets), and even set up real-time chat services.
With this free plugin, you must purchase a Zendesk subscription.  Subscription prices range from $1 to $195 per month depending on your website's needs.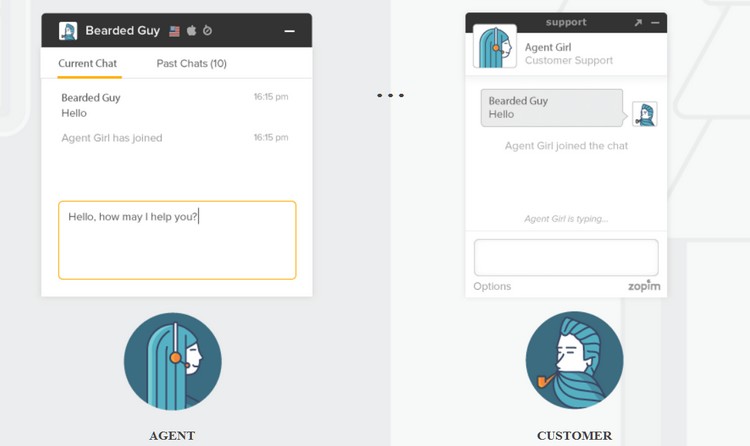 Using pro-active chatting, this WordPress plugin provides the option to respond to customers with a pre-written comment or participate in live chatting.  This intuitive idea lets you initiate a conversation with the customer before they even ask a question by selecting predetermined triggers.  Triggers will automate a chat between you and the customer to see if help is needed.
Zopim's easily customizable chat widget has 24/7 live support and is available in over 40 languages. The Dashboard allows for the simultaneous conversations and monitors statistics such as visitor flow and usage patterns.   This plugin works across multiple browsers, is mobile friendly, and integrates easily with UserVoice, Salesforce, and even Zendesk.
There are currently 4 separate packages for using Zopim Live Chat with the Lite package being free.  Unfortunately, the only way to really tap into all of the above-mentioned features is to use some of the other priced packages which range from $11.20 per month to $44 per month.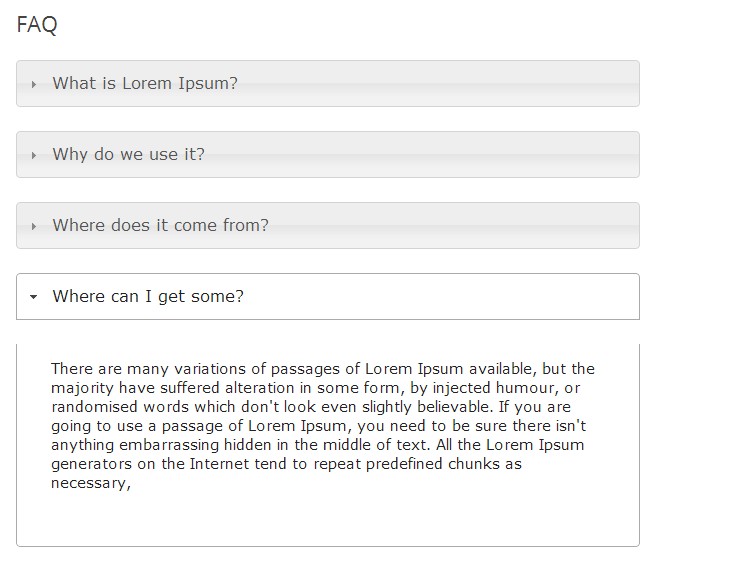 Rather than creating a boring question and answer page, consider using a nifty (and free!) plugin that comes with unlimited FAQ items. The FAQ section is super simple with a drop-down menu answering each question.  You can also categorize your FAQs which is a popular feature.  The plugin comes mobile responsive with automatic height resizing.  All you have to do to utilize this plugin is insert the [faq] shortcode into your FAQ page and the plugin will automatically insert all of the questions and answers you have created in the backend.
ClickDesk Live Support is a WordPress plugin packed with features for providing great customer service.  It has live voice and video chat, an integrated ticket system allowing for offline messaging, social media tools in the chat widget, analytics to gain business insights, and even a live chat map.  There are several themes available for customization, its mobile friendly and is touted the as the fastest live chat service around.
ClickDesk most basic plan is free to use.  To get use of all the features though you should consider their lowest monthly plan at only $16.99 a month.  If you find you need more, they offer the Pro and Enterprise plans at higher rates.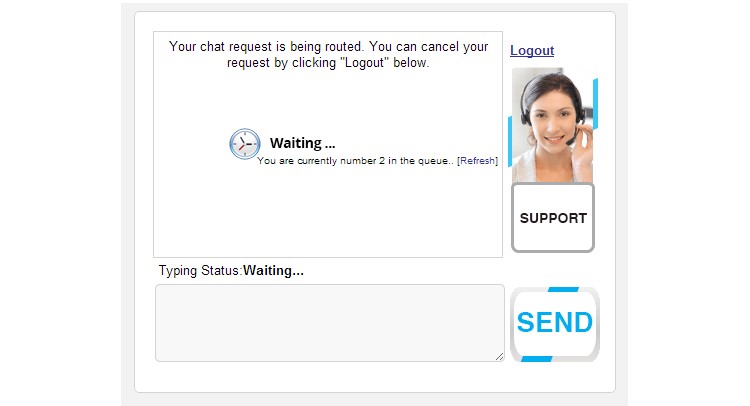 This plugin for WordPress includes a host of benefits including unlimited domains and agents, the ability to chat from any device, and easy WordPress integration.  You can send messages to customers as they navigate your sight, transfer chats to other agents, and even monitor your site's statistics in real time.  This plugin is good for small and medium businesses and is one of the most scalable live chat plugins there is.  If you are looking to provide superior customer service on your WordPress eCommerce site, this plugin is definitely worth considering.
ActiveHelper is a premium plugin with a twist.  Rather than paying monthly fees as most of the other premium plugins require, there is a 30 day free trial period and after that it costs $79.95 for a year's worth of standard support and $99.95 for premium support, both of which come with a lifetime license.
Conclusion
Choosing to use a WordPress plugin for your eCommerce website customer service needs is simple and easy to do.  There are so many options that include ticket systems, email messaging, live chat, and an FAQ ability.  Some plugins have it all, and some are specialized to provide optimum support for one specific customer service need.  Depending on what your business requires, surely there is a great WordPress plugin out there that will provide your eCommerce site with stellar customer service.
Latest posts by Lindsay Liedke
(see all)