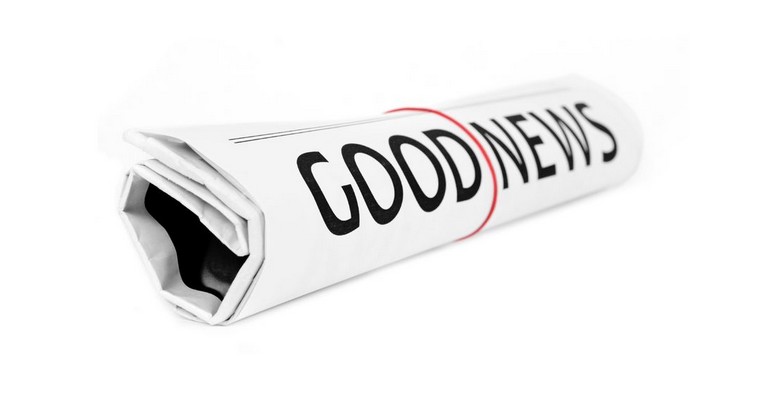 WordPress 4.3 is in the process of development. Name of another Jazz artist is in the waiting list to be associated with the release. In the last week, core contributors were calling out to the WordPress users to check the latest menu customizer plugin.
In the post shared at WP Tavern, Sarah Gooding brings the thoughts from Ryan Boren as says, "Please help us capture the flows through Appearance > Menus used by you and your clients." He added, "We need this information to ensure our new interfaces are mindful and aware of how WordPress is actually used."
We at WP Daily Themes, always motivate our readers to help the core team by testing the updates. It is one of the ways we can contribute to the most amazing content management system in the world.
Now let us follow the process of sharing the insights with you for the last week.
Here is WP Daily Themes Weekly WordPress Roundup #13
Super-Fast WordPress Theme
WordPress makes a living for many developers. Theme Fusion is a startup by two dominating champions, Muhammad Haris and Luke Beck. They got recognition from ThemeForest for their best selling theme Avada. In early 2014, Avada broke all the previous records of Envato Market.
Marko Nikolic started a series of reviewing WordPress themes. He initiated it with Avada. With this in-depth review, you will get to know the pros and cons of the theme. Marko asked, "Is the Avada WordPress Theme really fast?"
Changes In WordPress User Interface
Experience brings the power of decision making and choosing the right commodities for a better result. With such a vast industry, where millions of people are associated with WordPress, it is not that easy to make a change.
Chris Lema is idealized by many WordPress users in the community. He always expresses his thoughts over the decisions that worried him. For making it centralized, he uses his blog to engage the audience. Chris highlighted the reasons to which why we can't have nice things!
Not only Chris Lema, this issue is also seriously addressed by Carl Hancock. He said: "My issue is WordPress is making the same mistake that Microsoft did with Windows 8 by splitting things up into 2 distinct user interfaces. That is simply a bad direction to take."
These leaders of WordPress are experienced to cater the right predictions for a software they spent working for a long time. We'll see what WordPress 4.3 brings for us.
Email Marketing Is Not Dead
The right way of connecting with someone professionally is via email. I have been reading it for the past two years that email marketing is dead. Let me clear the myth to you. There are exclusive marketing platforms introduced in last few years. These entities have their common goal to get the most market share. Email marketing is never replaced. It's still one of the most prominent methods of marketing in a business.
WordPress is simple. It is decent. No one in the WordPress community is using it as just to be a software. News and insights belong to every industry. When a big content management system like WordPress used over the millions of users, then there must be the happenings to highlight.
From selling plugins, themes, and services, WordPress covers the businesses of managing the websites and handling the software updates. Creating an email list is another complete package to write about. Our friend Ajeet Yadav shared how you can grow your WordPress business with email marketing.
Infographic – WordPress Checklist
I was following a checklist on Magento built by Cloudways. It made me wonder the tough process to create the same for WordPress. It can take days to write down the processes.
Truly, the ultimate WordPress checklist that will blow your mind is portrayed in an elegant infographic by Nirav Dave. It's a genuine contribution to the WordPress community. From the beginning to the end, it is a direction for every WordPress user. It will save the hours to surf on google for searching the right techniques.
Give: Donate With Ease
Yet another review on the great donation plugin in the history of WordPress. Give is helping out the community to profoundly focus on their fund collection projects.
The important aspect of this review defines the collaboration of Give with Girl Develop It. A project empowering the women to code. In the very early stages of its final release, Give partnered with the long-running reliable project.
You will get to know more about Give, the free WordPress donation plugin that lets everyone donate with ease.
Looking For A Job With WordPress?
The community that welcomes and respects every individual has some definite situations. Thousands of jobs in different capacities are available for WordPress users. From beginner to advanced, from code level to the user interface, and from SEO to a community, there are a wide range of professions giving value to the world.
Jean Galea owns WP Mayor. He hired many professionals for his different projects. Jean shared the 5 important rules to be followed when applying for a WordPress job.
Useful Tutorials:
WordPress Resources:
Product Reviews:
Podcast:
Ending Notes:
We are in the process of planning some innovative amendments to the roundups. Local communities will be contacted to comes up with the ideas of creating events in their particular capacity for the WordPress users. Share your thoughts with us in the comments to make our idea strong.
Latest posts by SYED WASEEM ABBAS
(see all)